Delhi is the ideal place to be if you are looking to escape the city and hit the mountains in half a day. The excellent condition of the national highways, expressways and freeways that connect the capital to various other cities in different states makes it possible to drive for 5 to 6 hours to explore a terrain entirely different from that of New Delhi.
With so many places to visit near Delhi within 300 km, you have something to keep you occupied every weekend. It is advisable to keep your bags perpetually packed if you are a travel freak and also happen to love the Himalayas. Mountains apart, the desert of Rajasthan isn't that far away either. This article aims to stoke your wanderlust and help you plan a weekend away from home if you happen to live in Delhi.
Sightseeing Places near Delhi within 300 kms
Choose among Rajasthan, Uttarakhand, Haryana, Himachal Pradesh and Punjab to explore different cultures as the landscape changes rapidly from cityscape to countryside to sand to snow and more. Presenting, a curated list of places within 300 km from Delhi, perfect for a few days' vacation: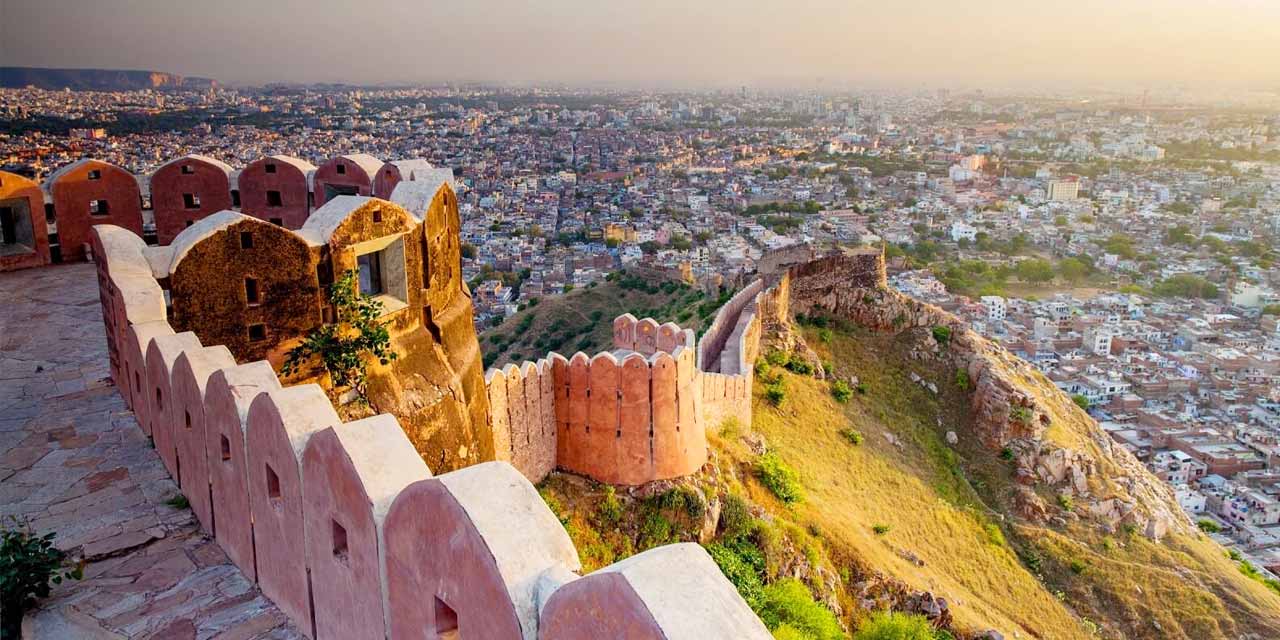 The capital of Rajasthan tops this list because of the treasure trove of monuments and activities that it offers visitors from around the world. Nicknamed the 'Pink City', Jaipur has a dominant rose-toned theme on most of its historical buildings, thanks to the profusion of pink sandstone in their construction.
Hawa Mahal is a 5-storey palace in the middle of the city with neat lattice-work on its numerous jharokha-like windows. This 'Palace of Winds' was built by Maharaja Sawai Pratap Singh in 1799. Not far from this palace is another beauty, Jal Mahal. Literally meaning 'Water Palace', the structure seems to float in the centre of the Man Sagar Lake. The palace is not open to tourists, but you can gaze at it from the bank.
Enthusiasts of timekeeping should definitely visit Jantar Mantar, an open-air complex of sun-dials and other astronomical instruments which were used in the past to accurately measure time, year, seasons and a lot more. Built by the Rajput ruler Sawai Jai Singh II, Jantar Mantar has landscaped gardens that separate each of the giant instruments.
While there are several palaces that can be explored in Jaipur, do not miss the City Palace and the museum that tells its story. There are a number of galleries showcasing the erstwhile lifestyle of the Rajput kings who once lived there. Albert Hall Museum is another museum not to be missed.
If you have time on your hands, do day-excursions to the forts of Amer, Nahargarh and Jaigarh. Be mindful of the fact that each of the forts will require considerable amount of walking. Jaipur is also a great place to sample traditional Rajasthani cuisine – curries made of turmeric root, desert ferns and lentils.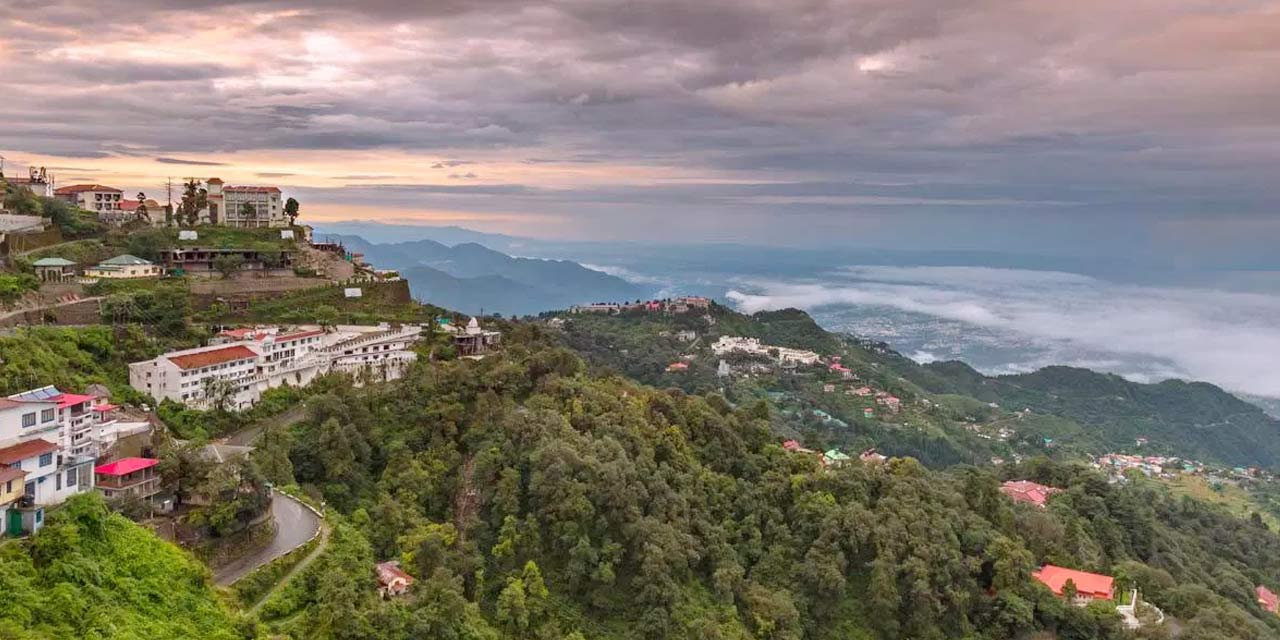 When it's particularly balmy in Delhi, a smart way to escape the heat is to head to the hills. Uttarakhand has various options for those who wish to while their time away on mountaintops, taking in panoramic views of the Himalayas. Mussoorie has often been called the 'Queen of Hills'. While today, most of Mussoorie has become crowded, there are still many pockets of tranquillity left for those who like their quiet times.
Stay in a home-stay in Landour for a week to say goodbye to your Monday morning office blues. Mussoorie's cafes make it very convenient to finish reading all the books you've been putting away for later. For a dose of fanfare, head to Mall Road, the main thoroughfare and marketplace of this hill town. Look at the Himalayan crests and troughs through the gazebos which act as viewing points.
A short horse-cart ride will bring you to the British-style Company Garden which has a pond for boating, among several fun activities. It gets very chilly in the evenings here, and it is recommended to dress in layers. Chocolate milk and coffee are the most ordered beverages here, and they go quite well with a nicely prepared plate of Maggi noodles.
3. Ludhiana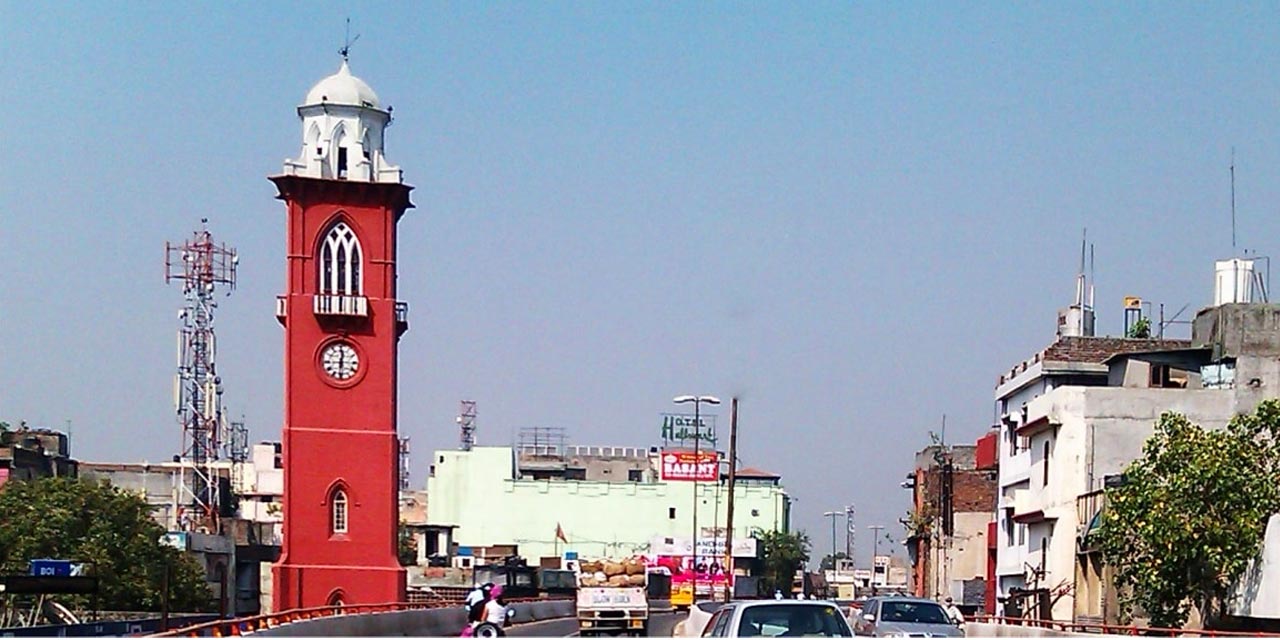 The quintessentially Punjabi city of Ludhiana is not only maize and wheat fields as most of Punjab is shown by the media. There are parks, ponds, zoos and even a fort that break away from this stereotypical image of Ludhiana.
Maharaja Ranjit Singh Fort in Phillaur is a 17th century caravanserai which was remodelled as a fortress later. The Phillaur Fort has a moat around it, along with bulwarks and watchtowers for monitoring potential attackers. Today, this building serves as the Maharaja Ranjit Singh Punjab Police Academy.
Nature freaks will love the Nehru Rose Garden which is spread over 27 acres. The park has more than 1,600 varieties of rose alone, where the total number of plants exceeds 17,000. Built in 1967, the park makes for a nice picnic spot, with its fountains, light and sound shows in the evenings and ample space for casual strolls. For a glimpse of animals, try the Ludhiana Zoo and the nearby Tiger Safari.
Those who take keen interest in battles and artillery should visit the Maharaja Ranjit Singh War Museum. There are 12 galleries and a couple of lawns that display the victories of the Defence Forces and photos of war heroes of Punjab. There are also models of battle tanks, guns, aircraft carriers and warships that can be observed here.
250 km from Delhi, Chandigarh is one of the finest cities one can visit for art appreciation. This union territory and twin capital of Haryana and Punjab is much adored for its urban architecture and well-planned design. Apart from manmade structures, there is sufficient natural beauty in Chandigarh to strike a balance between natural and artificial elements.
Sukhna Lake, at the foothills of the Shivaliks, is fed solely by rainwater. Spread over 3 square kilometres, it is possible to do recreational boating in this lake. About 20 km away, the Chhatbir Zoo has a lovely collection of birds, reptiles and animals. This zoo has the country's longest walk-in aviary with 32 bird species. Among animals, keep an eye out for jaguar, white tiger, hippopotamus, otter, crocodile and more.
Select museums beckon travellers to explore this city more aesthetically. One such museum is the Government Museum and Art Gallery. You can look through pre-Independence sculptures, miniature paintings and decorative arts. Also at the Chandigarh Architecture Museum, it is possible to see the blueprint of this very city. If travelling with children, the International Dolls Museum is a fantastic place to spend your time looking at various traditional dolls from dozens of countries.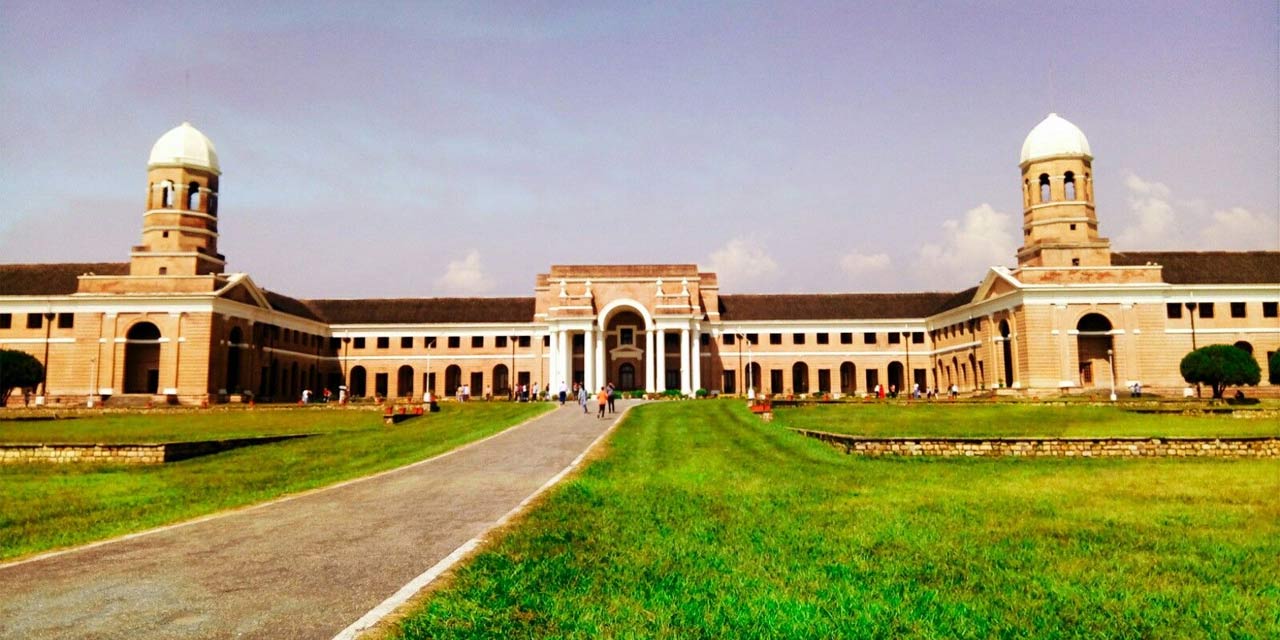 When you start from Delhi towards Uttarakhand and keep driving for 260 km, you reach the beautiful valley of Dehradun which also happens to be the state's capital. At the city centre, you will find the quintessential Clock Tower and the bustling street market of Paltan Bazaar some distance away.
While most marketplaces let you buy just clothes, shoes, wall-hangings and junk jewellery, a peculiar thing at most of the shopping areas in Dehradun is the profusion of mehendi (the art of making Indian henna tattoos on hands and legs) artists who sit on cane stools and draw on the palms of the local ladies. If not interested in getting mehendi, you can munch on the roadside aloo-tikkis which are always more delicious because of the mountain-produce.
A short hike will lead you to Robber's Cave, a natural rock cave in Gucchupani. You can wade through the waters of the brook that flows through this cave. It requires a bit of ducking to enter the cave which has a low ceiling. In the monsoon, the waterfalls usually cover the entry point, making it even more exciting to visit here.
For a glimpse into the Buddhist culture, hop into the Mindrolling Monastery set atop an incline. Once you are done exploring the white stupa, you can interact with the monks who sometimes also practise playing their traditional Tibetan horns which are unusually long.
6. Patiala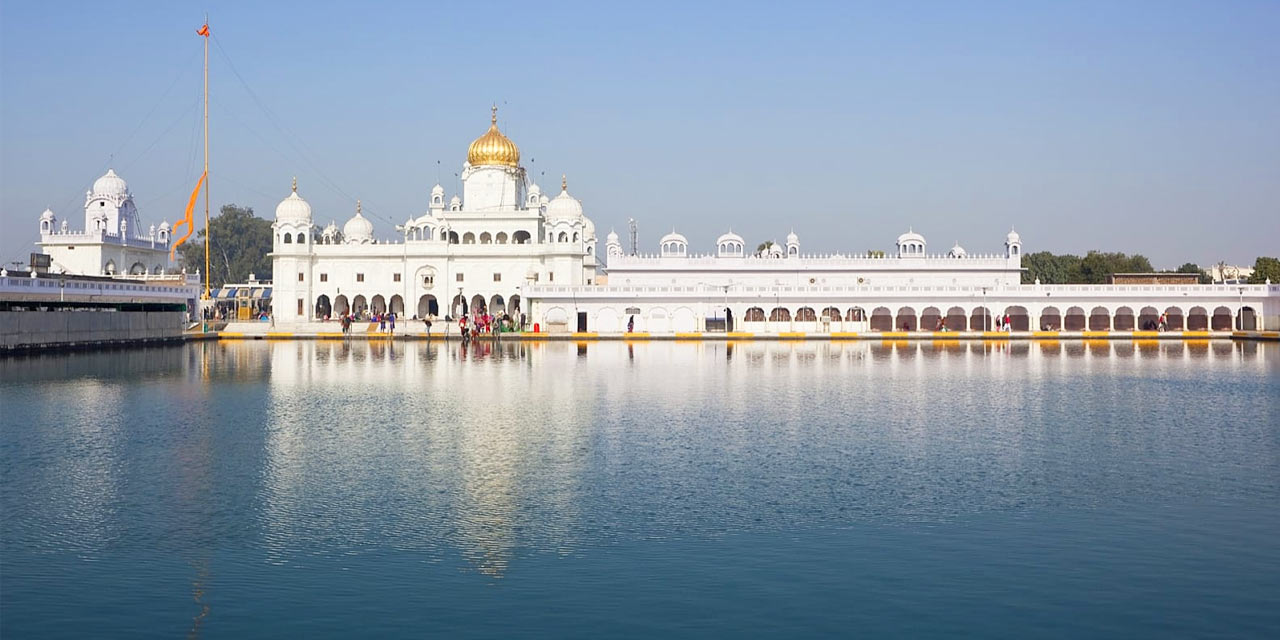 The Punjabi city of Patiala is quite popular for lending its name to the Patiala bottoms which are worn as lowers with Punjabi suits and kameez. This city enjoys a lot of Mughal and Sikh heritage, as evidenced through the monuments and gurudwaras located here.
One among the multiple fortresses you can observe here is Qila Mubarak. This royal palace was built in 1763 for the royalty of Patiala. Initially a mud fortress, Qila Mubarak was later revamped to include 13 chambers in its internal section, called as Qila Androon. There is also an armoury and chandelier museum (at the Darbar Hall) which showcases shields, swords, cannons, daggers and aces belonging to Guru Gobind Singh.
Another palace, Moti Bagh Palace, which was built during the 1840s, is now home to multiple institutions. Inside, you will find a taxidermy gallery and museum, the North Zone Cultural Centre and Asia's largest sports institute – Netaji Subhas National Institute of Sports (NIS).
Some distance away from the Moti Bagh Palace, the Sheesh Mahal (Palace of Mirrors) is a stunning 3-storey museum which exhibits paintings, sculptures, metal and ivory work, a medal gallery, a coin gallery and a taxidermy gallery. If you visit during the annual Patiala Heritage Festival (generally held for a fortnight between Feb and March), you can witness a series of cultural programs at the famous palaces on Heritage Street.
7. Bhangarh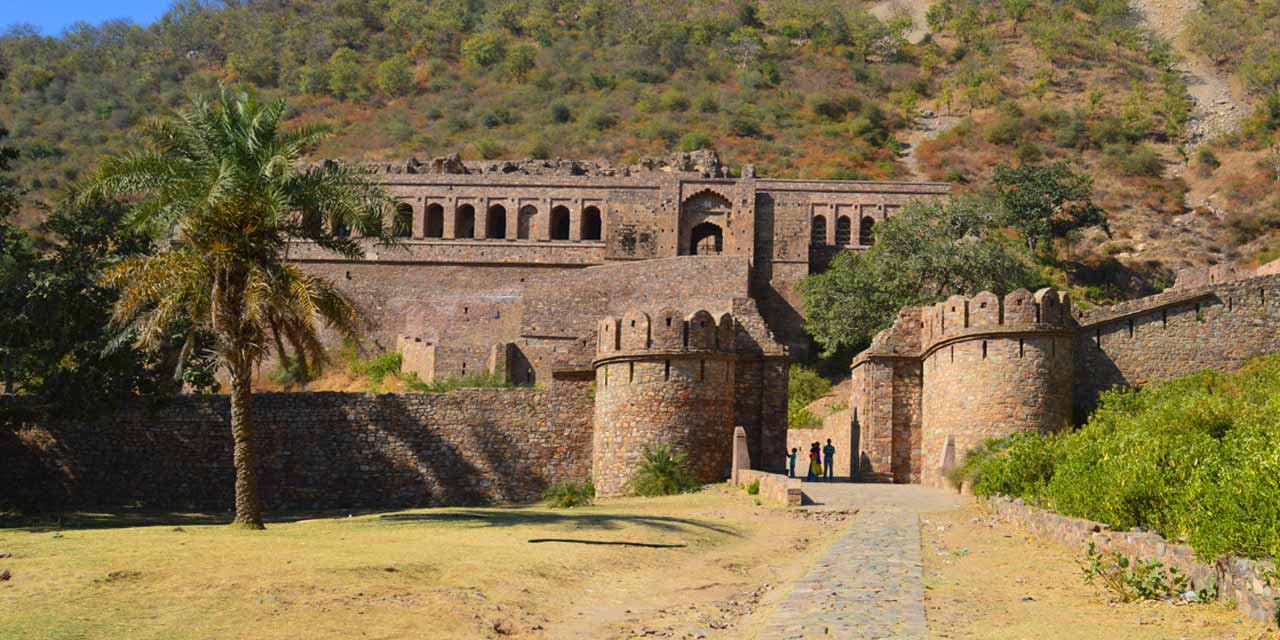 This village in Rajasthan is famous (or perhaps infamous) for being haunted. It is advisable to visit Bhangarh only in the daytime, and leave the place before sunset as it is believed that the entire village is haunted by evil spirits at night. The village is full of ruins from the 17th century, but for the curious mind, a day-tour is a must.
The Bhangarh Fort built by the Kachhwaha ruler, Bhagwant Das, is worth a visit. The fortress has a pond and is built on the slopes of a hill. A peculiar feature of most of the heritage buildings here is that they are mostly roofless.
The story goes that an evil wizard wanted to charm Princess Ratnavati of Bhangarh with a love potion which he had concocted. To his dismay, the princess threw the potion on a rock which eventually rolled over on the wizard, instantly killing him. But the man had cursed the entire village that it would not have a roof.
Apart from the Bhangarh Fort, you can explore the ruined temples, havelis (traditional private residences) and palaces inside the village gate. The temples here are typically Hindu temples of Hanuman, Ganesh, Mangla Devi, Gopinath and more.
8. Lansdowne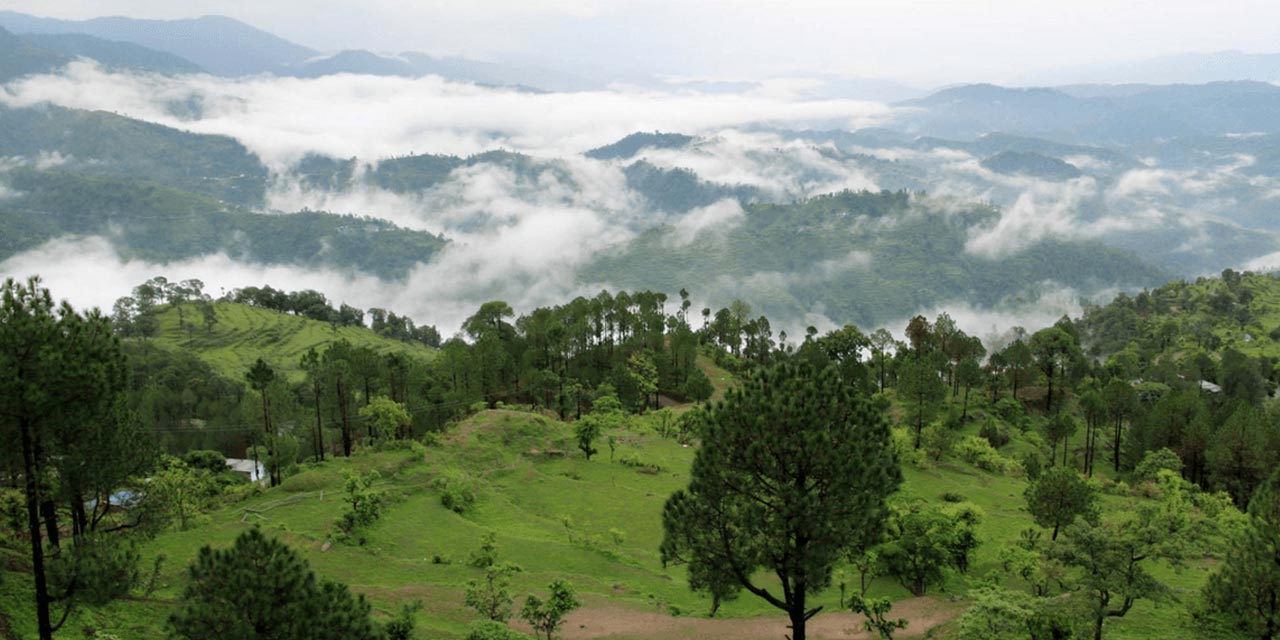 At an altitude of 1,706 metres, Lansdowne is an inviting hill station in Uttarakhand. The place is named after Lord Lansdowne, who was Viceroy of India from 1888 to 1894. Emanating typical Garhwali charms, Lansdowne remains secluded amidst the pine and oak forests of Pauri.
When you are in the cantonment of Lansdowne, you should certainly visit the Regimental Museum of the Garhwal Rifles (part of the Indian Army) – Darwan Singh Museum. Open from 9 AM to 12 PM and 3 PM to 6 PM, this museum showcases the history and achievements of the Garhwal Rifles. Outside this 2-storey building, one will find a rose garden with almost a dozen different varieties of roses. It is not possible to take any pictures inside.
Lansdowne also has a lot of temples and some British era churches. If you visit in the winters, you will get a magical view of the town, carpeted in a thick layer of white snow. In the summers, you can enjoy boating in the Bhulla Tal Lake.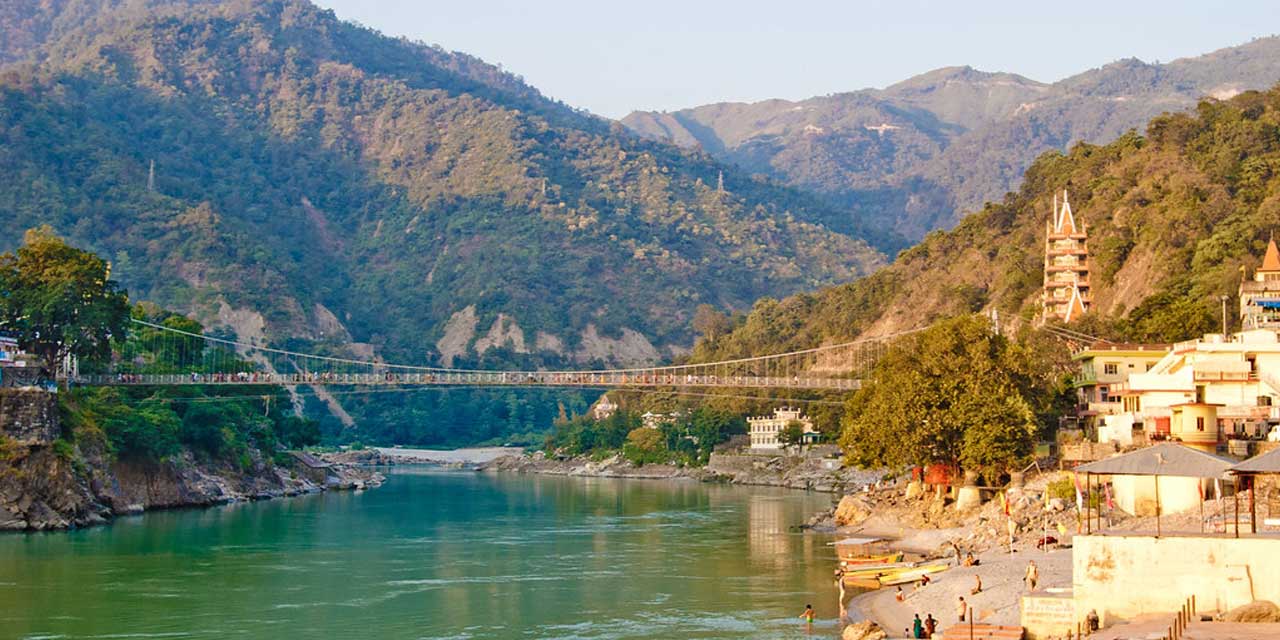 At 240 km from the capital, Rishikesh is one of the most happening places for adventure enthusiasts and religious tourists alike. Situated by the River Ganga, this Himalayan town takes its religion quite seriously. Most of the places are free of non-vegetarian food and alcohol.
However, smoking chillum is commonplace, especially among the sadhus (Hindu monks) here. You will easily find meditation hubs and yoga centres here where travellers can attend sessions and courses that last from 20 minutes to several months. In the evenings, most of the riverside ghats (banks) are full of priests who line up to do the Ganga aarti at sunset. The ritual involves the lighting of lamps and chanting Hindu mantras.
It is a fun activity to cross the Laxman Jhula and Ram Jhula which are two hanging bridges over the Ganges. You can also buy fish feed on the bridge and feed the fishes in the river from above. Laxman Jhula swings slightly while Ram Jhula is fully motorable.
For the adventurous blooded travellers, river rafting is among the top activities one can pursue – for 10 km, 15 km or even 19 km. Over here, it's possible to tide over multiple rapids, up to level-4. They also let you jump in the water at the end when it's still.
10. Kasauli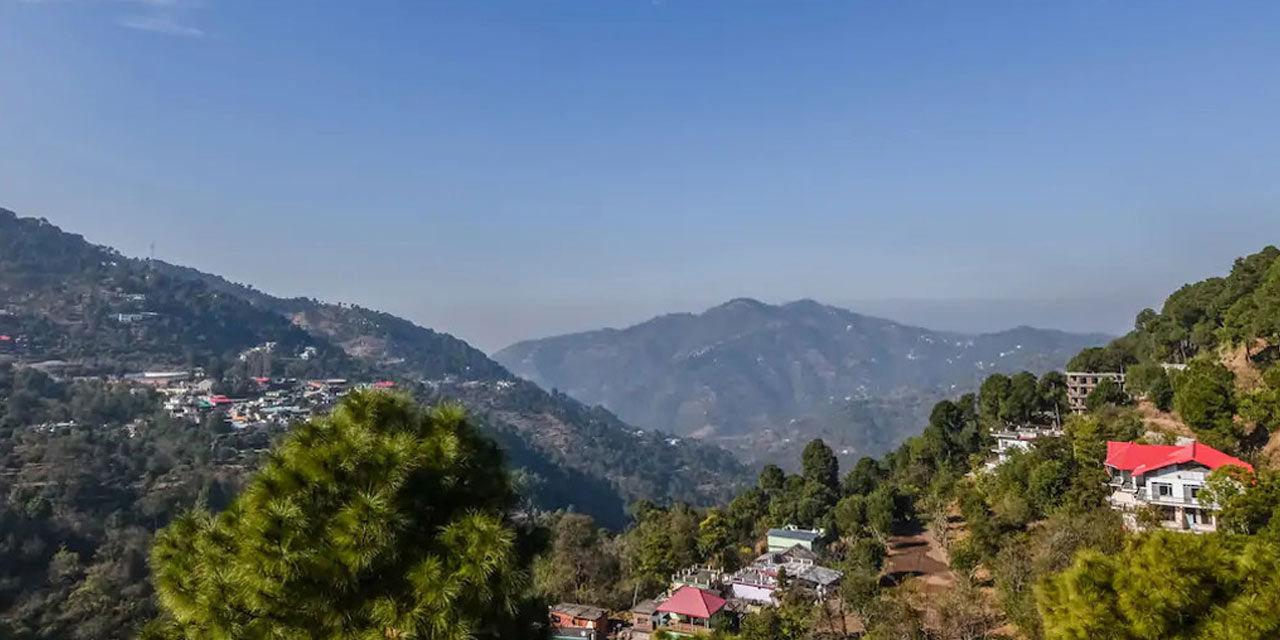 The hill town of Kasauli is a lovely place to spend a week at, especially if you wish to see Himachal Pradesh and the Solan area in general. Since this town is a former British colony, many examples of Colonial British architecture are evident here.
The Christ Church is a gorgeous building with beautifully painted stained glass windows which were imported from Italy and Spain. Also worth seeing is the Kasauli Brewery which makes scotch whisky and happens to be the oldest in Asia. British structures apart, you will also find some Sikh gurudwaras here.
If you are into hiking, take the Gilbert Nature Trail for a relaxed walk uphill and also great views of the Himalayan valleys. Even if you don't wish to walk too much, you can enjoy sweeping views of the mountains at several viewpoints and temples which are usually built on hilltops. Some temples worth a mention are Baba Balaknath Temple in Mashobra and Sanjeevni Hanuman Temple on Manki Point. Beware of monkeys at these temples though.
11. Panchkula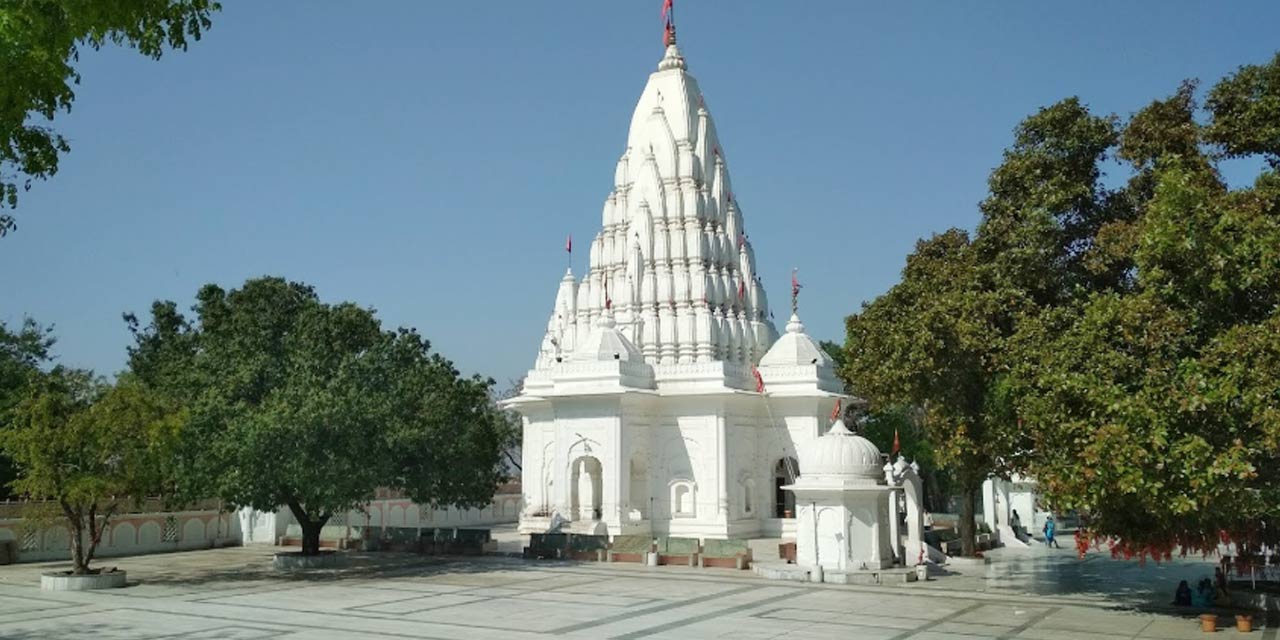 240 km away from Delhi, Panchkula is a lesser known place in Haryana. This planned city is the perfect place to spend some time in quality travel while losing the tourist crowd. Panchkula has Asia's largest cactus garden. The National Cactus and Succulent Botanical Garden and Research Centre is spread over 7 acres and has more than 3,500 species of cacti of various shapes, sizes and colours.
The city's gurudwaras and Hindu temples are numerous. However, if you wish to experience something different, head to Morni Hills at an altitude of 1,220 metres. Carry your binoculars for good sightings of Himalayan birds while you hike on its trails. You can also picnic on the meadows when you need to catch your breath. Morni Hills is also the excavation site of some 7th century carvings. Nature is at its best here, more so near the lakes on Morni Hills.