There are some people who enjoy a half day's travel to reach some place far, but not so far that it takes away their entire day. It is very hard to hit that sweet spot as only a few places are close enough, yet not that close. If you are in Delhi, and deciding between places to visit over a weekend, this list of locations has got your back!
With about 3 to 4 hours of driving involved, these places to visit near Delhi within 200 kms are your lucky bet. Explore from a wide range of options which include sauntering through the wilderness, steeping your soul in culture and history, and embracing the vibrant colours and food items available.
Sightseeing Places near Delhi within 200 kms
To help you with your ground work before you head out of Delhi, we have done the research and stitched together this short list of destinations which can be visited within 200 km from the capital:
1. Bharatpur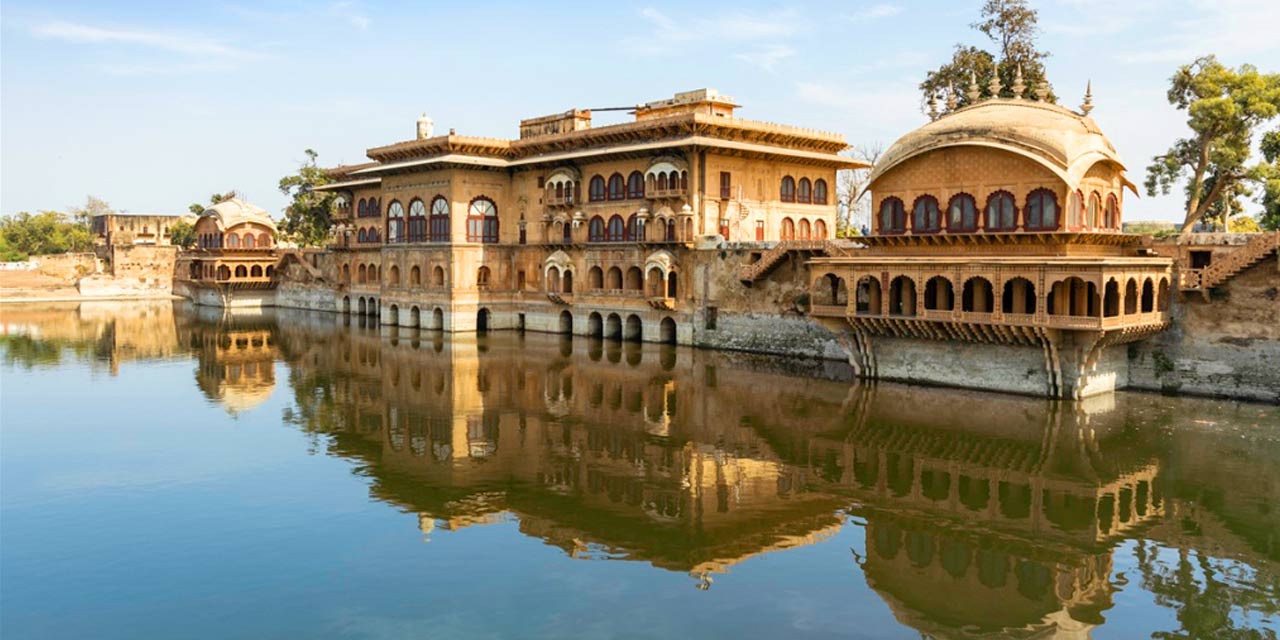 When one talks about Rajasthan, Bharatpur often gets overlooked in favour of the more popular Jaipur, Jaisalmer or Jodhpur. But when you get on the Yamuna Expressway from Delhi, within 200 km, you reach this Rajasthani jewel that offers something not only for the history lovers but also bird enthusiasts.
At an altitude of 600 feet above sea level, Bharatpur is often referred to as the 'Eastern Gateway to Rajasthan'. The world-famous Keoladeo National Park invites everyone to observe the resident and migratory species of birds here. Also a UNESCO World Heritage Site, the national park deserves at least a week from serious ornithologists and birding hobbyists.
Apart from the birds on the grasslands and trees, you can also observe water birds and those in wetlands from a set of machans (scaffoldings) built atop vantage points for better sightings. In the monsoon, peacocks can be easily seen dancing to attract their mates. Herons, owls, parakeets and several other birds can be heard calling. Enlist the help of a certified naturalist at the park who will help you identify the birds here.
Other than the Keoladeo National Park, one can visit the Lohagarh Fort in Bharatpur which happens to be one of the strongest forts all of India. Built by Maharaja Suraj Mal in the 18th century A.D., the Lohagarh Fort has an 'Ashtadhatu' gate which is made of 8 metals. There are quite a few rooms inside, which are fascinating on their own.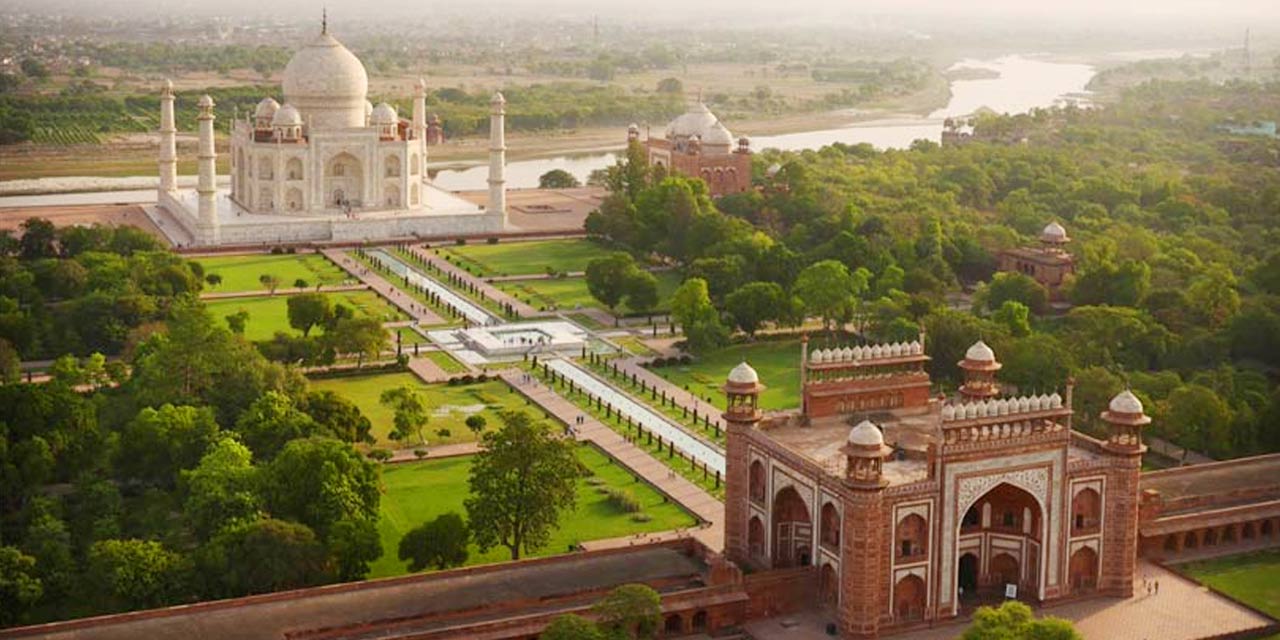 One of the most gorgeous cities of Uttar Pradesh, Agra has some of the finest examples of Mughal architecture and North Indian street food. Located on the banks of Yamuna, Agra is exactly 200 km from New Delhi. Set aside a weekend to enjoy the historical landmarks here.
One of the Seven Wonders of the World and also a UNESCO World Heritage Site, the beautiful Taj Mahal is Agra's claim to fame. This white marble mausoleum was built by the Mughal Emperor Shah Jahan for his favourite Queen, Mumtaz Mahal. The 42-acre complex is adorned with lovely gardens, ponds and minarets.
Another iconic heritage site worth seeing is the Agra Fort. Also known as Lal Qila or Fort Rouge after the red brick and sandstone used in its construction, the fort has changed hands multiple times over the years. This 16th century fortress has 4 gates, a water tank which was used for bathing, and several palaces inside.
Located right opposite Agra Fort is one of the largest mosques in India, Jama Masjid. Built in 1648 by Shah Jahan for his eldest daughter, Jahanara Begum Sahiba, the mosque also has a courtyard with a fountain. Another mosque of note is the Moti Masjid of Agra which has been so named due to its appearance as that of a pearl.
An addition to the list of Mughal tombs is that of I'timād-ud-Daulah. Colloquially known as 'Baby Taj' (Bachcha Taj) because of its architectural and design similarities with the actual Taj Mahal, the maqbara is also called a 'jewel box' due to the intricate handwork on it. The main structure is built of red sandstone while fine work is done on white marble. If you have time, pay attention to the delicate floral work which is made of semi-precious stones.
Few people are known to plan for their own death, but Akbar was one of those rare eccentric Mughal kings who did. Akbar's Tomb was planned by himself even though his son Jehangir finished its construction in 1613 in the area of Sikandra.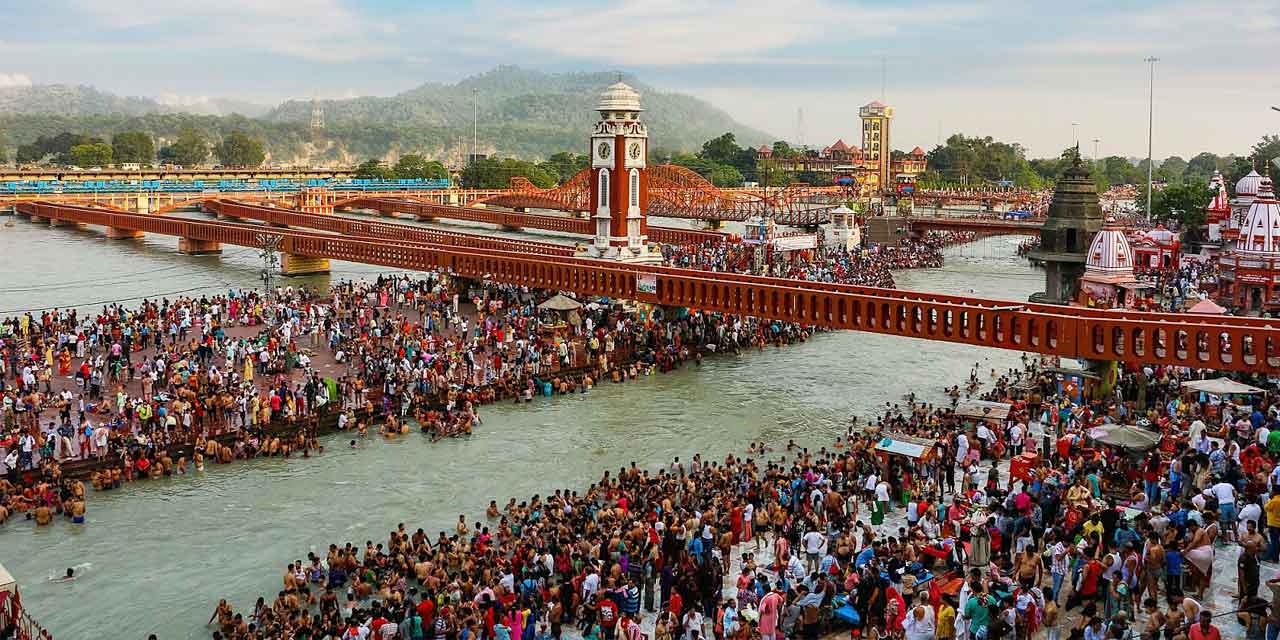 Steeped in mythology and Hindu culture, the ancient city of Haridwar teaches one a lot about Uttarakhand. It is regarded as one of the holiest places because the River Ganga flows through here. It is easy to spot thousands of people rushing to take a dip in the river on the Har Ki Pauri Ghat, which is a famous embankment with a stairway.
An activity full of fanfare and crowd is the evening Ganga aarti, which is performed by Hindu priests who line up along the banks of the River Ganges to perform Hindu worship rituals with smoke and fire and a lot of chanting. This attracts both pilgrims and photographers, for reasons personal to them.
There are also many temples that form a part of the pilgrimage which devout men and women undertake, in the hope of salvation from their earthly problems. Chandi Devi Temple, Mansa Devi Temple, Maya Devi Temple, Daksheshwar Mahadev Temple, and more are present in Haridwar, which have idols of their own deities installed inside.
One of the largest yoga institutes in the world, Patanjali Yogpeeth, is also located in Haridwar. No matter where you are put up in this city, you will easily come across yoga classes and instructors who will even teach for free.
4. Sariska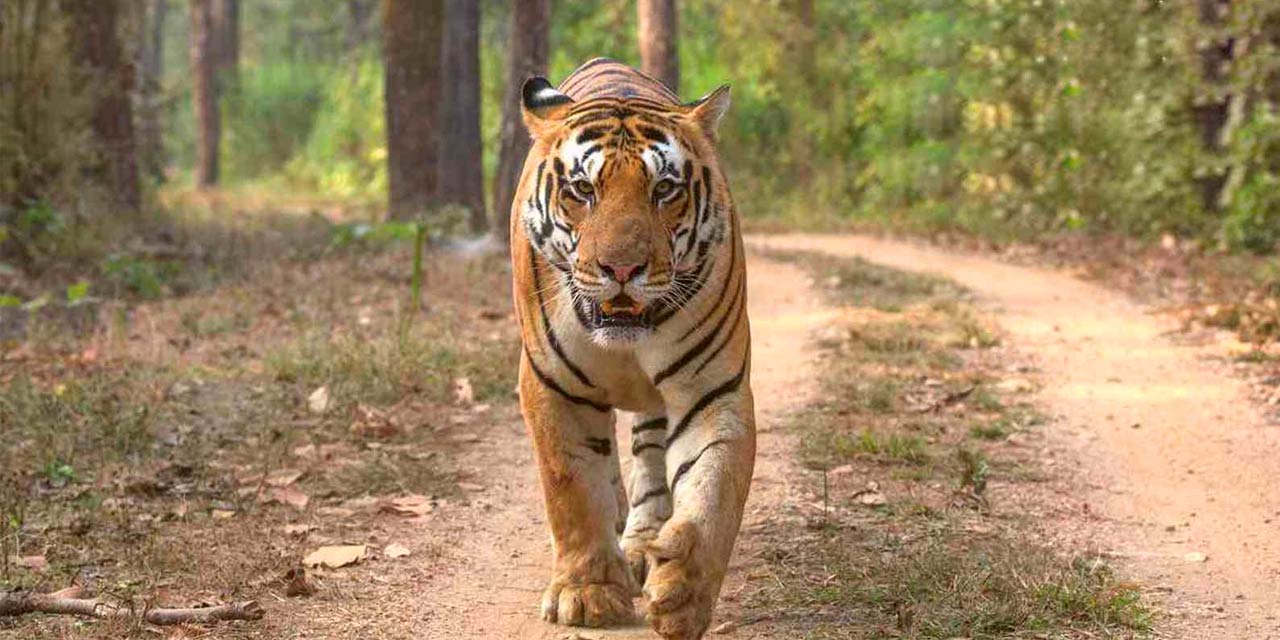 Sariska is popular not only in Rajasthan but also in the rest of India for its tiger reserve. Spanning a total area of 866 square kilometres, the Sariska Tiger Reserve was once a hunting area for Alwar's royalty. However, since 1990, it has been a national park, dedicated to the conservation of tigers.
The latest census of tigers in Sariska is 18. This is an improvement over the depressing numbers that have marked the past of this tiger reserve. Other than Bengal tigers, it is possible to sight various other wild animals here such as jackal, hyena, leopard, antelope and boar. Kingfishers, eagles, quails and woodpeckers also make the forest come alive with their colours and calls.
Interestingly, right inside the national park, the Kankwari Fort stands as a startling reminder of the royal history of Rajasthan. This 16th century fort was built by the ruler Jai Singh II. It is here that the Mughal Emperor Aurangzeb imprisoned his brother Dara Shikoh. Not far from the fort is the Sariska Palace. Once a hunting lodge, this has now been converted into a luxury heritage hotel.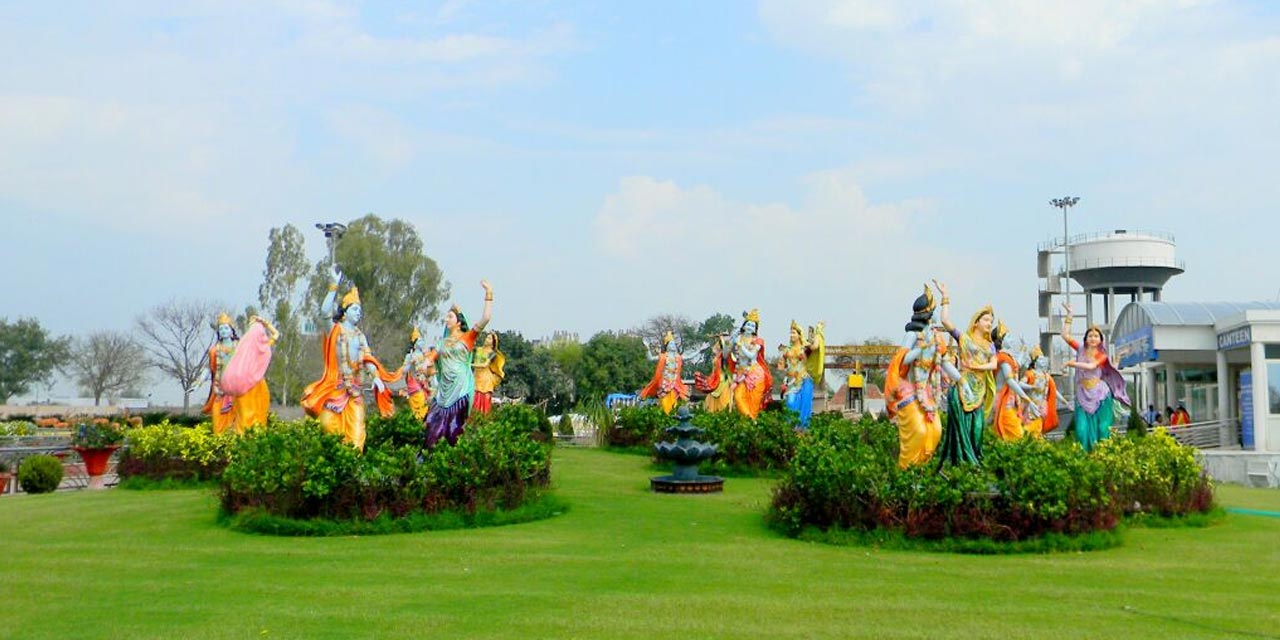 Mathura is often quoted in the Hindu religious texts of the Gita. It is believed to be the birthplace of the deity Krishna. Ancient historians have also ascertained the age of this city (up to 1100 B.C.), as excavations have thrown light unto the claims.
For a comprehensive insight into Mathura, step into the Government Museum (also called the Mathura Museum). Founded in 1874, the museum has an astounding collection of paintings, sculptures, coins and other excavations from the area. Among the exhibits are statues of Jain tirthankaras in meditative poses and their female attendants.
The practices of idol worship emerge clearly from the statues of several gods and goddesses, whether in stone or copper or bronze. There are countless temples in Mathura, but one of the largest happens to be Sri Dwarkadheesh Mandir. Built in 1814, the temple has statues of Krishna (in black marble) and Rukmini Devi (in white marble) who happened to be one of Krishna's many wives. The interiors are intricate, with a courtyard and carved pillars.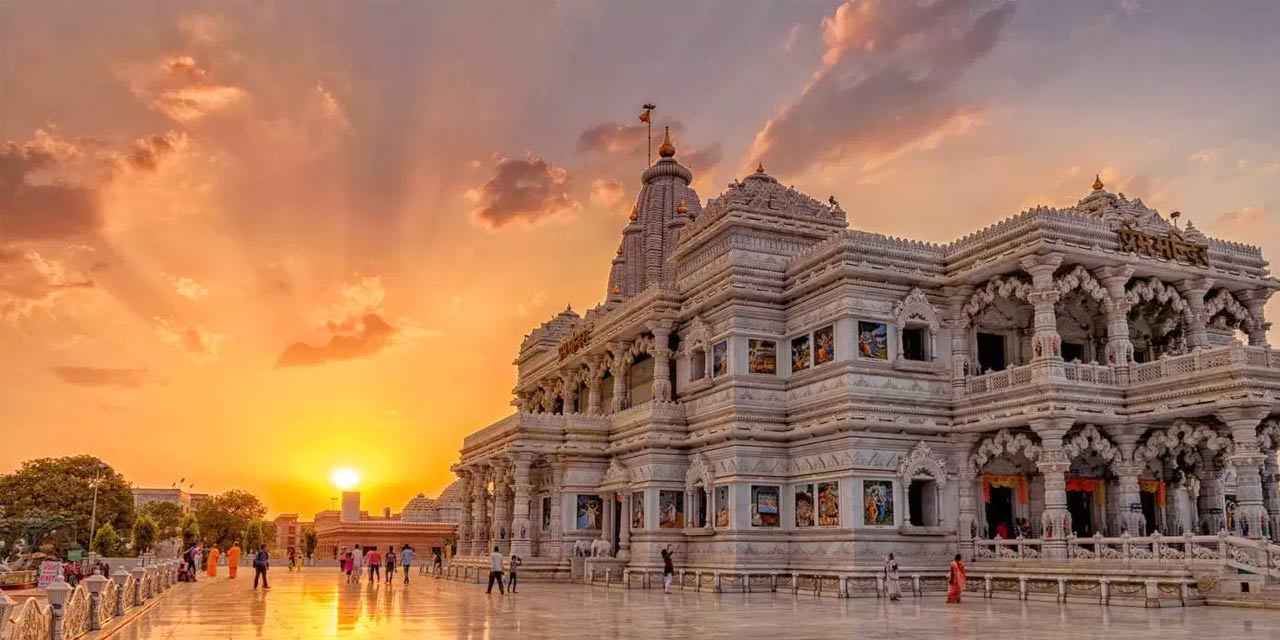 Only 10 km from Mathura, Vrindavan can conveniently be added to your itinerary if you have driven from as far away as Delhi. This city is known to be the place where the Hindu deity of Krishna spent most of his childhood. The festival of colours, Holi, is celebrated with a lot of pomp and show in Vrindavan.
During the Holi festivities, temple priests are known to pour bucketfuls of liquid colour on the revelers. All of Vrindavan (and also Mathura) is painted in a riot of colours as Hindu saints are seen dancing on the streets, drinking thandai mixed with bhang (a psychotropic herb which is added to the Indian milk-based drink to spike it up).
Vrindavan is said to be a place of a 1000 temples. While it is impossible to visit all of them on a short trip, you can make sure you explore some of the grand and important ones. The Krishna Balaram Temple is a magnificent white marble temple which is also a part of ISKCON (International Society for Krishna Consciousness). Also worth a visit is the Prem Mandir which is surrounded by lush gardens on all its sides.
A little known fact about Vrindavan is that it is also called 'The City of Widows' as a lot of Hindu widows have made this place their home. These women mostly serve in temples and assist in singing bhajans (Hindu hymns) during temple rituals.
7. Kurukshetra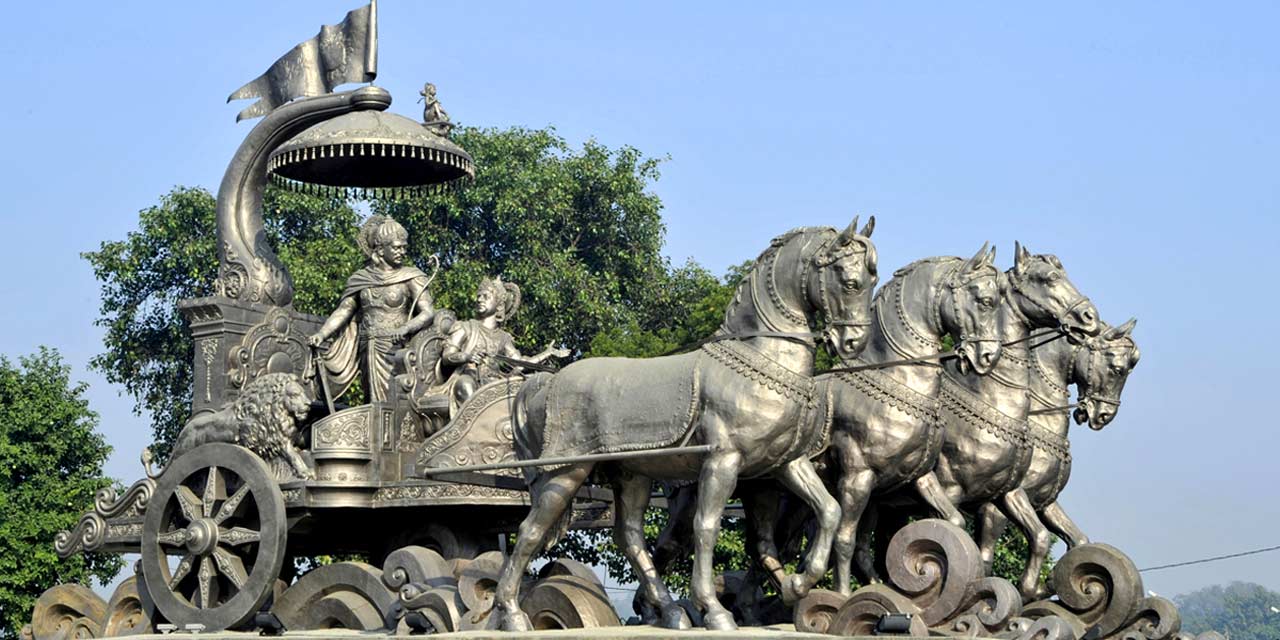 150 km from New Delhi, Kurukshetra is the place where the epic battle of Mahabharata was fought between the Pandavas and Kauravas. According to a myth, whoever dies in Kurukshetra goes to heaven by default as this is the 'holy land'. Today, Kurukshetra is famous for the educational institutes which attract thousands of students from different parts of Haryana and the world.
Brahma Sarovar is a pool of water in Kurukshetra which is believed to wash away the sins of those who take a dip in it. The crowds are especially seen during solar and lunar eclipses when people feel a heightened need to rid themselves of their sinfulness. Brahma Sarovar is 45 feet deep and is surrounded by a number of temples and Sikh gurdwaras.
If you are interested in science and technology, plan a visit to Kurukshetra Panorama & Science Centre. This science exhibition centre is set in a cylindrical building and has interactive displays of models which aim to make it easy to understand a lot of complex concepts. The same building also runs a panoramic show of the battle of Kurukshetra, with the chanting of Bhagavad Gita in the background.
Kalpana Chawla Planetarium is another must-visit attraction, especially for children. Named in honour of the first female astronaut of Indian origin, Kalpana Chawla, who died when her spacecraft disintegrated while re-entering the Earth. The astro-park has a show on astronomy, among other things of note.
8. Kesroli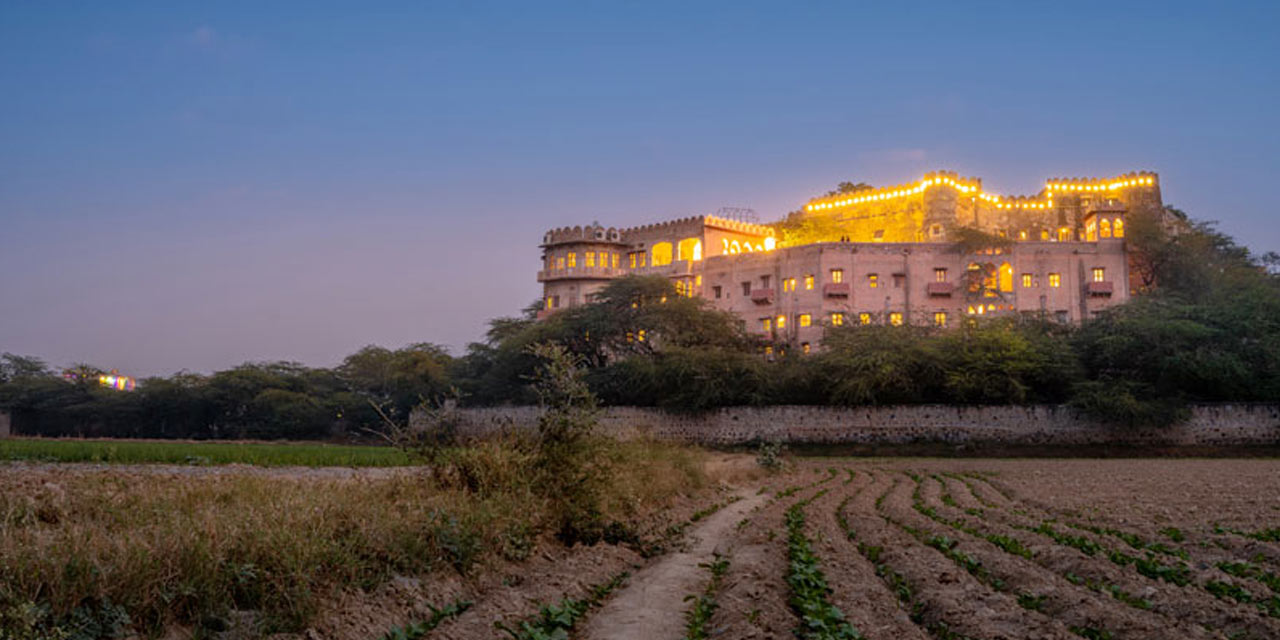 A drive of a little more than 170 km from Delhi will bring you to the Rajasthani village of Kesroli. Winter happens to be the best time to visit this hamlet in the Alwar district of Rajasthan. Between October and March, the weather conditions make it ideal to explore the outdoors and soak in the culture.
Kesroli is widely known for its hill fort which was initially built by the Yaduvanshi Rajputs in the 14th century A.D. The fort changed hands with the Mughals and Jats, before coming back to the Rajputs in 1775. In 1995, the hill fort complex was taken over by the Neemrana Group and converted into a luxury palace hotel in 1998.
Some distance away from Kesroli, one can indulge in a therapeutic bath in the natural hot springs of the area which are known to have healing properties. Skin ailments and autoimmune diseases are known to be fully cured or at least receive partial relief with a few minutes of soaking in the hot springs.
Also nearby is an ancient Neelkanth Temple dedicated to the Hindu deity of Shiva. According to carbon dating, the temple is believed to have been constructed between the 6th and the 9th century A.D. Be prepared to drive off road for 7 kilometres if you decide to visit here.
9. Hastinapur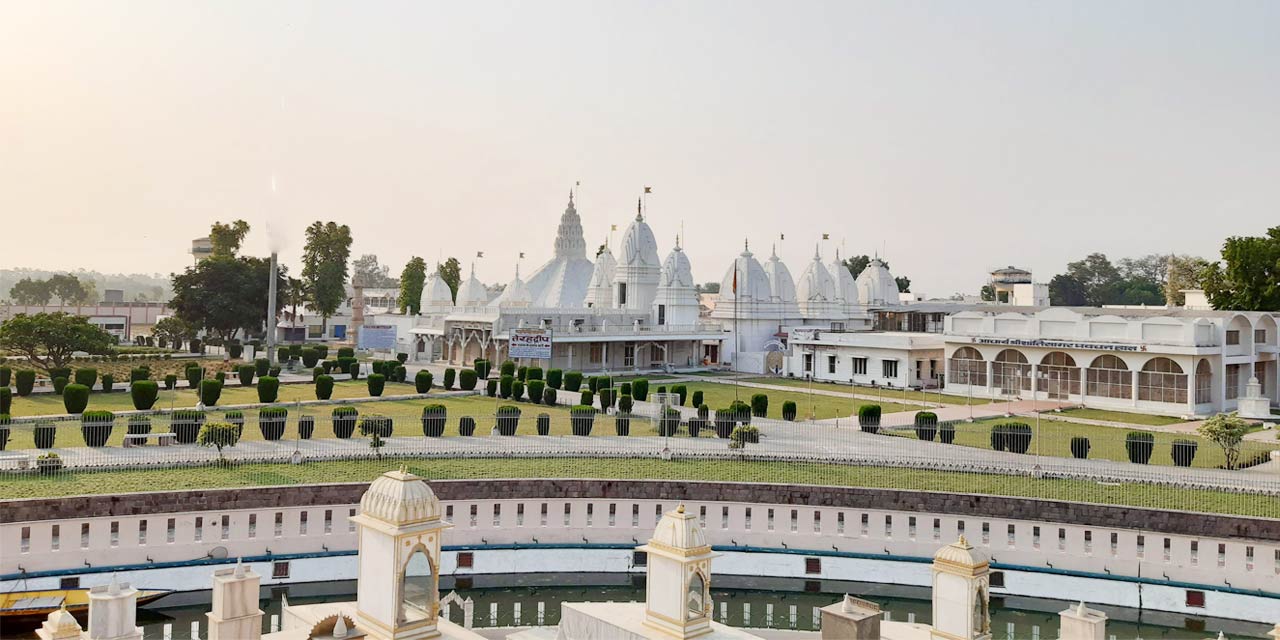 150 km into Uttar Pradesh form Delhi, one arrives at Hastinapur. Although it is part of modern-day Meerut, Hastinapur is known for its prime location as the capital city of the Kuru Kingdom as per the epic of Mahabharata. Even in Jainism, Hastinapur is said to be the birthplace of three Jain tirthankaras, and is revered as a holy place.
One of the most visited Jain temples here is the Jambudweep complex which has been built to represent the Jain assumption of the structure of the universe. Built in 1985, the temple has a number of smaller rooms and temples inside for the purpose of meditation and attracting tourists.
Another Jain temple complex is Shri Digamber Jain Bada Mandir. Outside the complex, one can find a 31-feet tall structure called 'Manastambha'. There are many smaller temples which have been built over the years, but the oldest happens to be the one built in 1801.
Hastinapur Wildlife Sanctuary has hundreds of animals, reptiles and birds waiting to be discovered by wildlife enthusiasts. Wolves, jackals, bats, leopards and other animals can be sighted on the safari trips inside the sanctuary. Crocodiles, snakes and turtles are also spotted, especially near watering holes. Birdwatchers can hope to find cranes, vultures, nightingales, hawks, bulbuls and more in the forest.
10. Pilani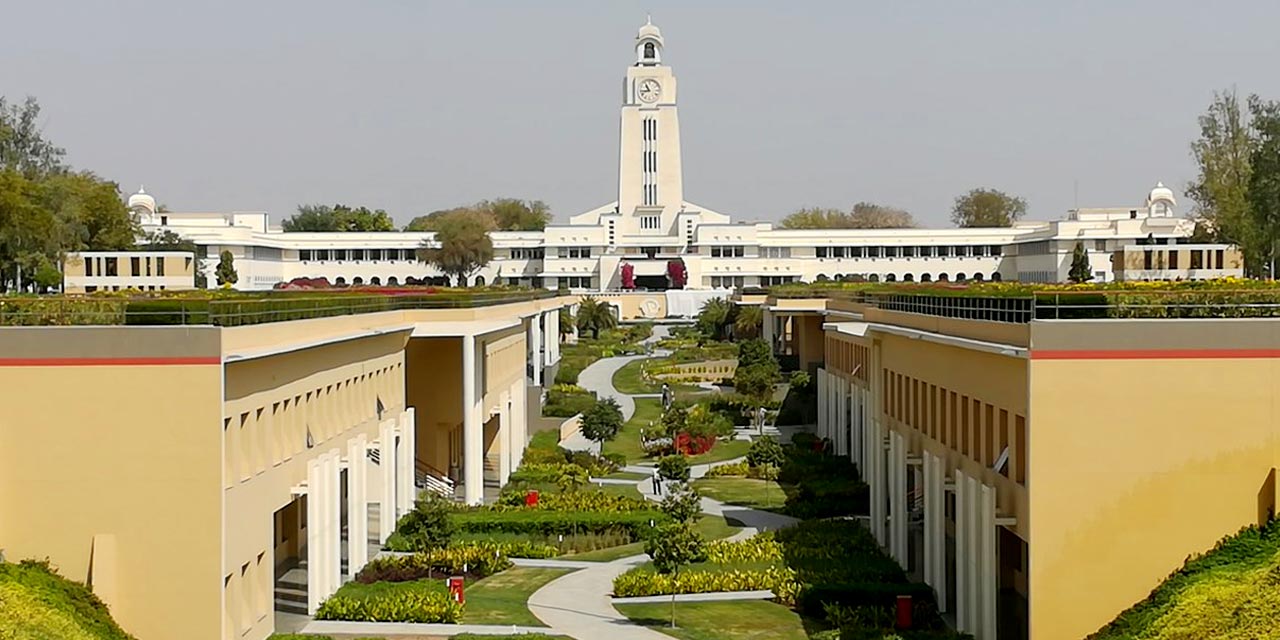 Not many think of Pilani as a place for travellers as the only people who visit are science and engineering students or relatives who come to see the students off or pick them up. But Pilani happens to be special for more reasons than one. It is the centre of assembly for the BrahMos Missile. There are also several temples and a science centre to keep you occupied.
The manmade park of Panchvati has been modelled after the namesake forest where the Hindu god Ram was exiled with his wife, Goddess Sita, and younger brother, Laxman. The park is full of greenery and also has life-sized statues of Hindu deities-Ram, Laxman and Sita.
You cannot miss a trip to the Birla Science Centre, India's first technology museum. Established in 1954, the museum is open on all days from 9:15 AM to 12:45 PM and again from 3 PM to 5 PM. The exhibits consist of scientific equipments, models, charts and special workings. It costs only INR 10 to enter.
If you are just looking for a place to relax and enjoy the tranquil climate of the Shekhawati region of Rajasthan, look no further than Shiv Ganga. This is a park with a large central pond and a statue of the Hindu god Shiva. The park is beautifully decorated with boulders and ornamental plants. There is a jogging track for the fitness freaks. In the mornings and evenings, soothing music is played for the entertainment of the visitors.