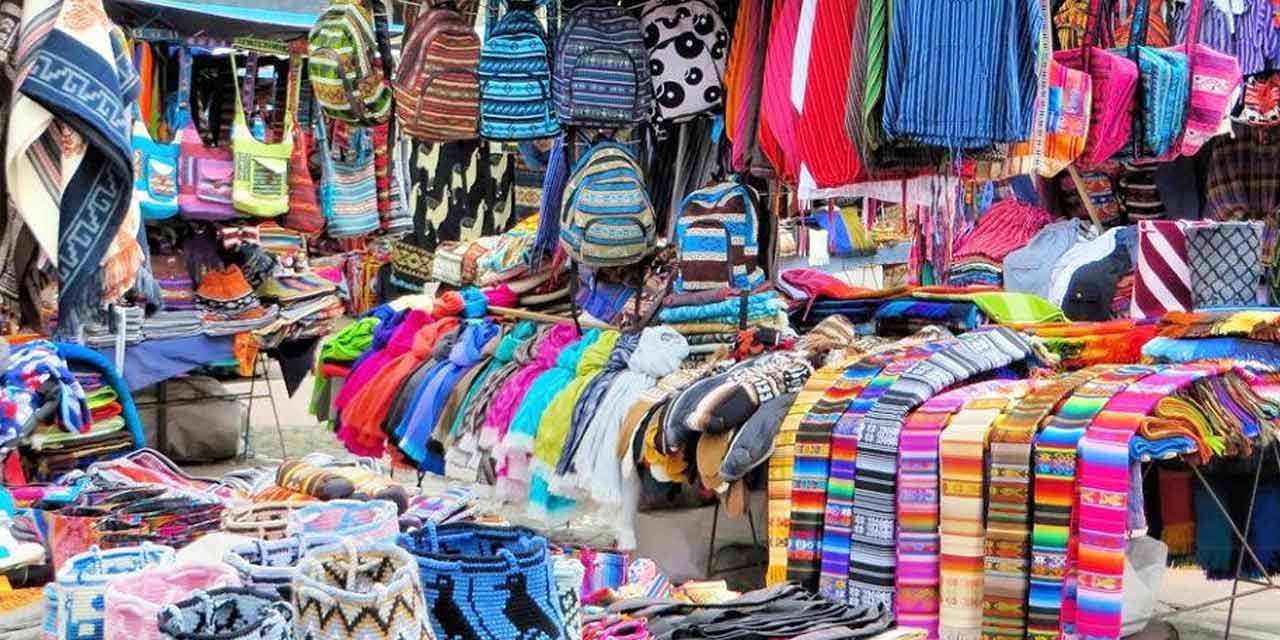 Karol Bagh Market Delhi Entry Fee
---
Karol Bagh Market Delhi Phone
N/A
---
Quick Facts about Karol Bagh Market Delhi
Karol Bagh Market Delhi Timings
| Day | Timing |
| --- | --- |
| Monday | 9:00 am – 11:00 pm |
| Tuesday | 9:00 am – 11:00 pm |
| Wedesday | 9:00 am – 11:00 pm |
| Thursday | 9:00 am – 11:00 pm |
| Friday | 9:00 am – 11:00 pm |
| Saturday | 9:00 am – 11:00 pm |
| Sunday | 9:00 am – 11:00 pm |
Rating:

| 4 stars, of total 85 reviews
Karol Bagh Market Delhi Address: Block 1, WEA, Karol Bagh, New Delhi Delhi, 110060, India
---
Shopping and cuisine are an indispensable part of Delhi's culture. What better way to explore a glimpse of shopping escapade than its erstwhile shopping area- Karol Bagh Market in Delhi. From several wholesale markets like Gaffar market, Sadar Bazaar, Chand Chowk, to boutique stores of South Delhi, the effervescence of shopping in good old Delhi never dies down.
Situated in Central Delhi, Karol Bagh is a favorite shopping paradise for local people and tourists alike. A traditional Delhi market that houses the biggest Indian brands, both local and global. It is a mix of residential and commercial neighborhood known for its narrow shopping streets and various eateries.
History of Karol Bagh
Karol Bagh, earlier spelled as Qarol Bagh, was primarily a Muslim dominated area before they migrated from India to Pakistan in 1947. The vicinity saw a sudden influx of a sizable refugee population who migrated post-partition from western Punjab and Sindh areas in 1947. Most of the traders settled here and later became big investors in the area.
The busy streets of Karol Bagh have been in existence since the 1920s, when the area was mostly full of trees and wild bushes. The evolution of the neighborhood over the years has resulted in the place that we know today.
#Trivia: It houses a mixed population of Muslims, Punjabis, Tamilians, Marathi, Bengalis. One of the oldest Durga Pujas of the city takes place in Karol Bagh.
Markets at Karol Bagh
It is a bustling market and is one of the most preferred shopping places for affluent and middle-class people. An exclusive deal, it is a blend of market trends and traditional Delhi homes, who are on their feet from early morning till late evening.
#Trivia: Gaffar Market, the primary Karol Bagh market, and the Book market are the few popular markets of Karol Bagh.
It is one of the busiest markets in Delhi. There is a flavor to discover for every shopper, from 'Custom shops' selling branded clothes and high-end perfumes at low prices to big wedding brands. The roadside vendors, including people selling from their cars, have a ton of clothes, handlooms, handicraft, and costume jewelry on display.
When we say people are selling in cars, we mean people selling from their vehicles. Many people come in their Omni vans or Swifts and open shops in their cars. Some of them have some excellent items on display that delight the shoppers.
If you are a fan of accessories and costume jewelry, don't miss the Rajasthani ladies selling some cool and quirky jewelry pieces. From heavily beaded necklines to stylish bracelets, there is something for everyone to pick.
#QuickTip: Be wary of over-priced products and cheap quality. Bargaining and negotiation skills will go a long way while shopping in Karol Bagh Market Delhi.
Wedding season sees many people from across Delhi and nearby cities descend liberally in Karol Bagh. While Rajouri Garden still holds dearly among all the fashionistas, Karol Bagh has a splendid collection of shimmering trousseaus and menswear.
From the newly launched sherwanis' and the latest Manish Malhotra couture collection to the newest trends in accessories, makeup, and footwear, there is a lot of great stuff for the quintessential 'Band, Baaja, and Baaraat' (wedding festivities) right here.
When it comes to bridal stores and footwear, the ones of Ajmal Khan Road, Padam Singh Road, and Arya Samaj road will completely baffle you. With a range of showrooms, there is an outfit fit for every budget in Karol Bagh Market.
If the bridal wear was not enough, the numerous well-known jewelry stores take you by surprise. From Pindi Jewellers to Gopal Diamonds, several stores vie for all wedding shoppers' attention. If you have the kicks for buying jewelry, you can visit any of these showrooms, amongst others.
Bangles and 'choodas' are a favorite at any Punjabi wedding, or to say, most marriages today. You can head towards Saraswati Marg, Hardhyan Singh Marg, or Gurdwara road to explore the latest designs of choodas.
Gaffar Market Delhi
While in Karol Bagh, one cannot miss out on visiting their electronics market- Gaffar Market, Karol Bagh Delhi. The place with a solution for every digital problem can get some low priced and value-for-money electronic items right here.
From chargers to repairing all types of expensive mobiles and laptops, the buzz in this market is unmissable. The narrow by-lanes are full of shops selling 'first-copy originals' in the form of watches, perfumes, sunglasses, and more.
You have to stroll the lanes to learn more about this great market. While it may not seem all rosy, it has some incredible stuff that will make you look back and explore more.
Image Gallery of Karol Bagh Market Delhi
Eateries at Karol Bagh Market
While shopping is almost everyone's favorite activity, wedding shopping takes the cake. But Karol Bagh Market in Delhi is famous for something more than all the glitz and glamour. It is their eateries or food joints.
One of the best places to eat in Delhi, Karol Bagh has several famous shops that have survived the test of time and stood to delight hard-core foodies with their mouth-watering local delicacies. While there are several markets in Delhi with their famous 'eateries,' Karol Bagh is full of food joints with power-punched flavors.
The most famous and the oldest food joints of Karol Bagh is - Roshan di Kulfi. With lip-smacking food items such as Aloo Tikki, malai lassi, and chole bhature, you have to try its iconic 'Kulfi Falooda.' Churning out great food for the past six decades, Roshan di Kulfi is the place to eat in Karol Bagh, Delhi. A casual meal for two will cost you around Rs. 500 and is open from 8 a.m. to 9 p.m. every day.
Ganesh restaurant is yet another feather in the hat of Karol Bagh. A fish lovers' paradise, Ganesh Machchiwala is a must-visit while in the Market. They serve a tasty variety of non-veg delicacies that include egg pakoras, fish fry, seekh kebabs, chicken tikka, fish pakoras, etc. The best part- the food here is sold as per the food item's weight, making it easy on your pocket.
#Trivia: The best part of visiting Ganesh Restaurant is to see the man whip out fried fish from a wok of boiling oil with his bare hands!
Om Corner is yet another Chole-Bhature lovers paradise. Served with spicy cholas, it is heaven for Delhi residents. Finish their heavy meal with one of their homemade mithais or sweet dish. A measly Rs. 200 will be enough to satisfy those cravings.
Besides these, Changezi and Art of Spices are other popular eateries of Karol Bagh. Get a hint of Nalli Nihari and Butter Chicken at Changezi or savor the Kathi rolls of Art of Spices to enjoy your time spent in this market.
Another must-visit place in Karol Bagh is 'The Roopak Store.' An authentic spice and masala store located in Karol Bagh's heart, Roopak has been delighting customers with its aromatic flavors since 1958. Every spice is a proprietary product of the store, and the owners sure know how to churn the taste buds with their delectable range of hand-made spice mix.
The bold and complex flavors bring out the best in every Indian cuisine. You can also select from a range of blended spices that are enough to complete your dish and make it as good as your favorite restaurant. The goodness of their flavors graces innumerable tables every day.
Don't miss out on grabbing your bag full of spices, mouth-fresheners, and traditional seasoning in Karol Bagh Market Delhi!
How to reach Karol Bagh
You can hire a cab from top car rental companies in Delhi or travel by metro to get to Karol Bagh from anywhere in Delhi. If you are traveling by metro, the nearest metro station is the Karol Bagh Metro station that is just two minutes away from the primary market. You can walk the distance or hire a rickshaw to get there. You can travel by the Blue Line to get to the market.
It is around 14 km from the IGI Airport in New Delhi and about 11 km from the New Delhi railway station.
---
While Karol Bagh has many things in store for every shopper, traveler, tourist, and blogger, the one different thing is – the glitter of the market and its' liveliness. There is more to Karol Bagh than shopping; it is the people that make up this bustling place.
So, get your travel bags packed (and keep a few extra handy), for you are going to enjoy shopping at Karol Bagh Market in Delhi thoroughly! You can also visit all the popular sightseeing places in Delhi by booking a Delhi Tour package with us. At Delhi Tourism, a division of Holidays DNA, we offer a variety of packages that cater to different kinds of travellers. Fill the Contact Us form to know more.
Location Map for Karol Bagh Market Delhi