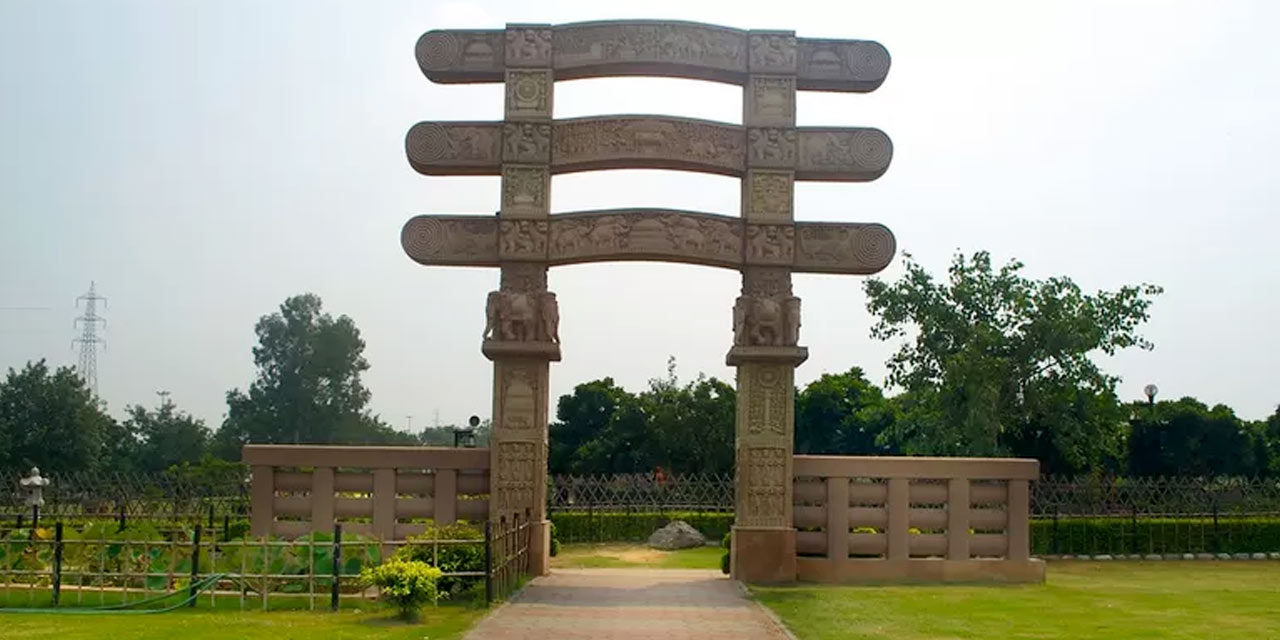 Shanti Vana Delhi Entry Fee
---
Shanti Vana Delhi Phone
N/A
---
Quick Facts about Shanti Vana Delhi
Shanti Vana Delhi Timings
| Day | Timing |
| --- | --- |
| Monday | 5:00 am – 7:30 pm |
| Tuesday | 5:00 am – 7:30 pm |
| Wedesday | 5:00 am – 7:30 pm |
| Thursday | 5:00 am – 7:30 pm |
| Friday | 5:00 am – 7:30 pm |
| Saturday | 5:00 am – 7:30 pm |
| Sunday | 5:00 am – 7:30 pm |
Rating:

| 4 stars, of total 61 reviews
Shanti Vana Delhi Address: Shanti Van, Raj Ghat, New Delhi, Delhi, 110002, India
---
Literally meaning the Forest of Peace, Shanti Vana is a memorial to Late Pt. Jawaharlal Nehru, the first prime minister of independent India from 15th of august 1947 to 27th of May 1964. Established in the year 1946 on Pt. Jawaharlal Nehru's death, this place is loaded with trees and plantations and is now a famous tourist spot under Delhi Tourism.
Located near the banks of the river Yamuna, this place offers peace and nirvana to its visitors. It is more appropriate to call this place a park, being a green sight amidst the all-time running and rushing Delhi. A peace symbol resembling the Sanchi Stupa of Madhya Pradesh is also built in this park which is reflective of the Nehru's peace-loving attitude towards life.
Brief History of Pt. Jawaharlal Nehru
Son of a wealthy barrister Motilal Nehru, Jawaharlal Nehru was a follower and disciple of Mahatma Gandhi and later became the Indian National Congress's left-wing leader. He progressed as the president of the Indian National Congress under Gandhi's mentorship and guidance.
Nehru played a vital role in freeing India from British Rule and was elected to be the first prime minister of independent India. He openly supported and worked towards the upliftment of the democratic Socialism and economic development of India and other poor/developing nations.
Every year on the 14th of November, Pt. Nehru's birthday is celebrated as children's day across the nation. The Shanti Vana is also decorated in this memory on Children's Day each year. Nehru's mannerism and ideology serve as the basis of Congress's manifesto to date.
Nehru's positive image and establishment in the Indian and global society serves as a platform for his daughter, Late Mrs. Indira Gandhi in rising as a potential leader of their political party and later the country.
The Shanti Vana is spread across an area of 52.6 acres and located centrally in Delhi. It is a famous spot for a leisurely stroll around the forest-laden path and picnic with family and friends. The trees are also marked with the names of dignitaries who planted them. The memorial is located north of the Gandhi Memorial known as Raj Ghat which is just a five-minute walk from Shanti Vana.
The park is also home to a lot of birds and squirrels and is a sight to watch during the spring season. Joyous with colors of blooming flowers, this park is one of the rare serene and calm places in busy Delhi.
Image Gallery of Shanti Vana Delhi
Entry Fee and Timings to visit Shanti Vana
There is no entry fee to visit the Shanti Vana. The park remains open from 5:00 am to 7:30 pm on all days of the week. Visitors can come and pay homage to the great leader and social figure.
Location of Shanti Vana
The Shanti Vana is located north of Raj Ghat (Gandhi Memorial) and next to the Geeta colony bridge over the river Yamuna in Central Delhi. It is located south-east of Red Fort and is easily accessible by road.
How to Reach Shanti Vana
Shanti Vana can be reached easily by road through a DTC bus or auto-rickshaw as per distance. The park has its bus stand in the name of Shanti Vana bus stop, which makes it quite convenient for visitors to reach here.
Another convenient way of reaching the Shanti Vana is by metro. The nearest metro station is Jama Masjid metro station which is just 1.7 km away from Shanti Vana.
Travelling to Delhi via road is quite easy. The city is well connected by roads to all major cities in the country with NH1 running horizontally across the capital. All buses come till ISBT Kashmiri Gate from where you can take the DTDC line 501 and 423 to reach Shanti Vana which is just 7.8 km away. Private taxis are also available at the ISBT.
If you are traveling by train, New Delhi Railway Station is the nearest railway station. You can hire a taxi cab from the railway station to the Shanti Vana which is just 5.5 km away or travel by metro from NDLS to Jama Masjid, ride the yellow line and get down at the Jama Masjid metro station.
If you are traveling by air, Indira Gandhi International Airport is the nearest one 18.5 km away. You can hire a private taxi from the airport to reach Shanti Vana. you can also go for private cab rental services from top car rental companies in Delhi.
Delhi Tourism, a part of Holidays DNA offers all-inclusive Delhi tour packages to its tourists which cover major attractions in the city. You can reach us by filling the Contact Us form.
Location Map for Shanti Vana Delhi