Delhi with its rich cultural and historical background is indisputably one of the most interesting destination that every travel lover should visit. A Delhi city tour is sure to fill your travel diaries and cameras with moments of happiness, of pleasant surprises and blissful stay.
With a rich history to boasts of, Delhi allures its visitors with an equally exciting range of modern facilities and entertainment. One can explore the magnificent architectures and sites with UNESCO recognition of being World heritage. Witness unmatched aura of grand temples, mosques and churches, enjoy the refreshing greenery of gardens.
A quick visit to delhi museums and art galleries with rich collections to savouring the culinary excellence of Delhi streets and trying your bargaining skills at its various popular markets, you will have ample of choices to keep yourself entertained in Delhi.
What make the trip to Delhi even better are our Delhi City Tour Packages. Imagine a tour where you don't have to worry about listing the places to visit, their opening and closing timings, entry fee or prerequisite to visit.
Just think about a tour where you can just sit back and relax while your tour is being planned by experts. Isn't that a dream holiday? We at Delhi Tourism, a division of Holidays DNA make this a reality for all travellers.
We have designed multiple city tours in Delhi to cater every type of traveller. We've helped travelers discover hundreds of experiences in multiple destinations in India. Connecting travelers to great experiences with our traditional city sightseeing tours to once-in-a-lifetime moments.
We have listed the best of the Delhi city tour packages from multiple tour organizers / operators in Delhi which assist every travel lover in exploring the city of Delhi in the best way possible. From booking to commuting to the sightseeing places, the listed car rental companies in Delhi take care of almost everything.
For those, who have specific requirements and budget, these tour organizers also offer customised Delhi city tour packages. With a prime motive of making every Delhi tour memorable, we along with the listed tour organizers design packages in such a way that you spend each and every moment in the city in a hassle free manner.
There are many popular places to visit in Delhi that you can plan through these city tour packages. Travellers can select from the pre-designed city tour or request the tour organizers to customize a package for you as per your preferences of sightseeing places. Please note that most of the city sightseeing tours listed are private tours, if not the tour details would specify about group city tours.
List of Most Popular Places to Visit with Delhi City Tour Packages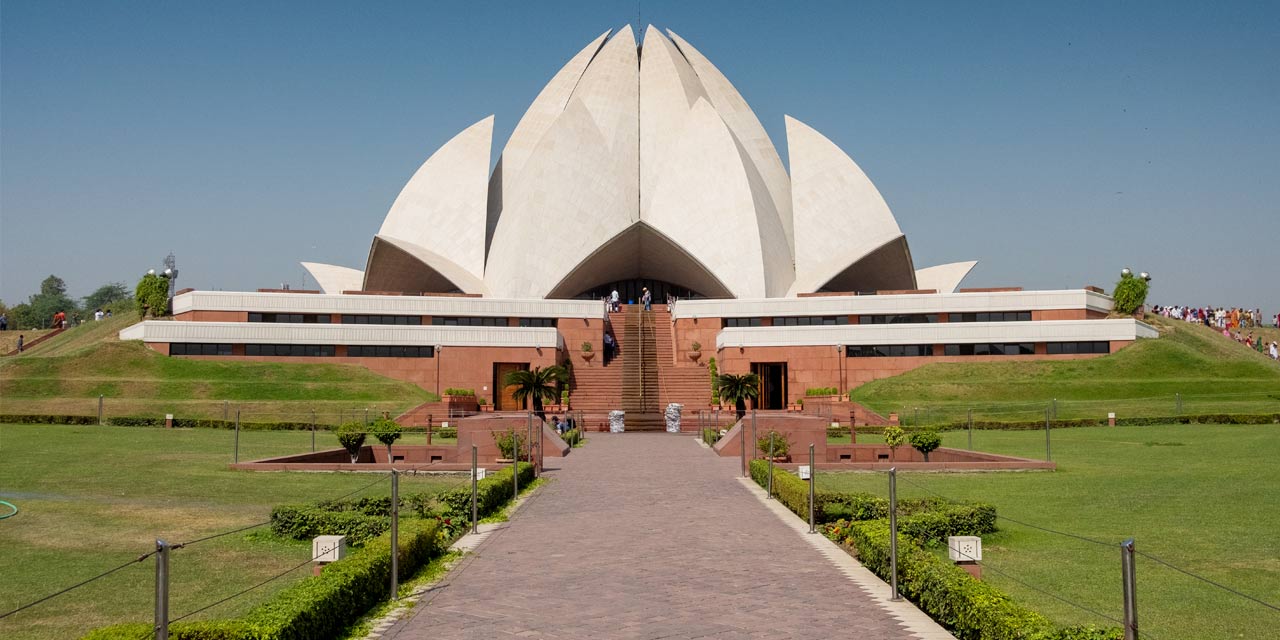 Opened to public in the year of 1986,Lotus Temple is undeniably a sought after sightseeing place in Delhi which is not to be missed on your Delhi tour. Dedicated to Bahai faith, this temple is built on the concept of oneness and unity. Located near Lajpat Nagar flyover, Lotus Temple of Delhi is sure to transcend you to the world of peacefulness amid architectural beauty.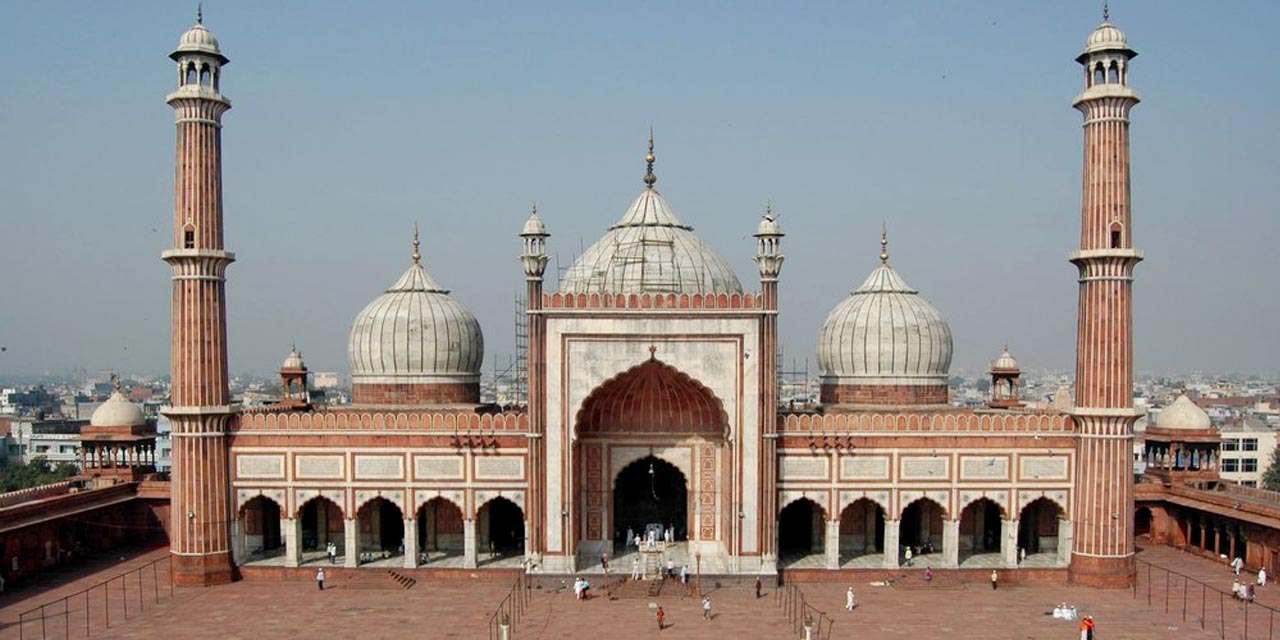 Located at a distance of 500 meters from Red Fort, Jama Masjid is another prominent place to visit in Delhi.Although its construction was started in 1650 by Mughal emperor Shah Jahan, it took six years for its completion. Presenting a beautiful architecture, Jama masjid is built in white marble and sandstone. A look of this structure does take one back into the history of India during Mughal reign.

Qutub Minar is one of the most popular sightseeing places in Delhi. Also called as the Holy Minar, Qutub Minar has Quran verses inscribed on it. Although built as the victory tower by Qutub-ud-din Aibak, this minar was completed by Iltutmish. Its top floor was later rebuilt by Firoz Shah Tughlaq. Consisting of 5 floors, Qutub Minar has been given the status of UNESCO world heritage site.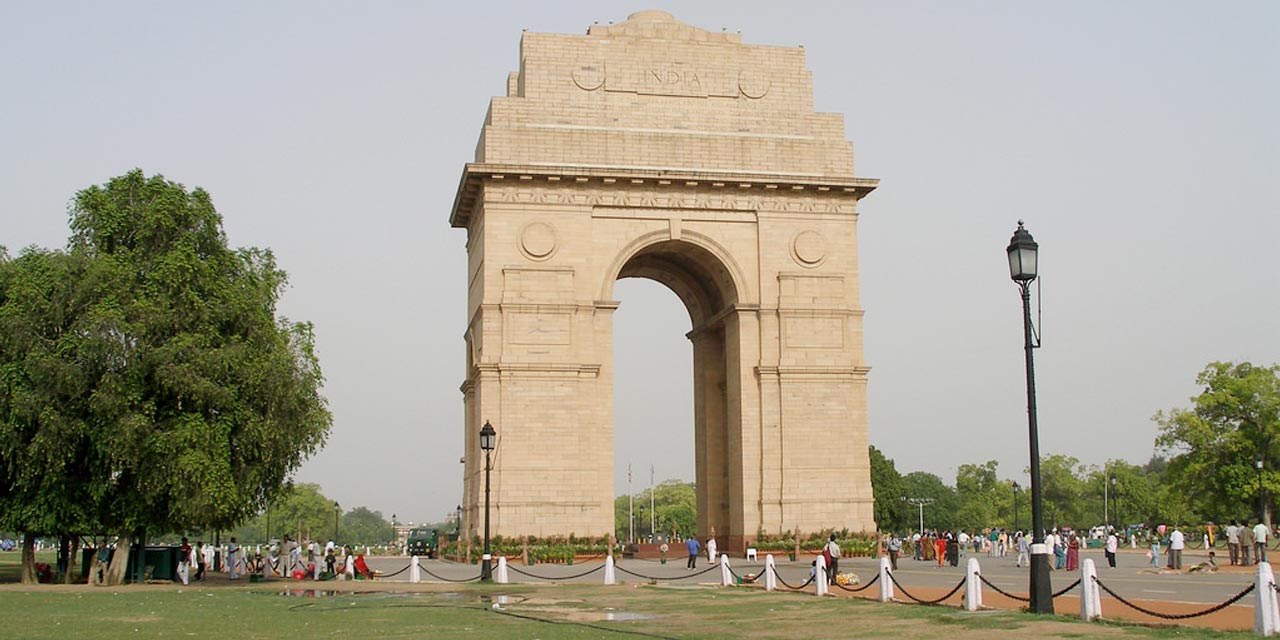 Built as the memorial to the soldiers of British Indian Army who lost their lives during World War I from 1914-1921, India Gate is now a popular place for people to visit for a relaxed time. This war memorial was designed by Edwin Lutyens, while its foundation was laid out by the then Duke of Connaught.
Another popular aspect of the India Gate is the Amar Jawan Jyoti, which serves as the India's Tomb of the Unknown Soldier. Inaugurated in 1972, this structure of Black marble and a reversed L1A1 Self-loading rifle with a helmet on it, has been built in the memory of Indian soldiers who sacrificed their lives during the war of 1971.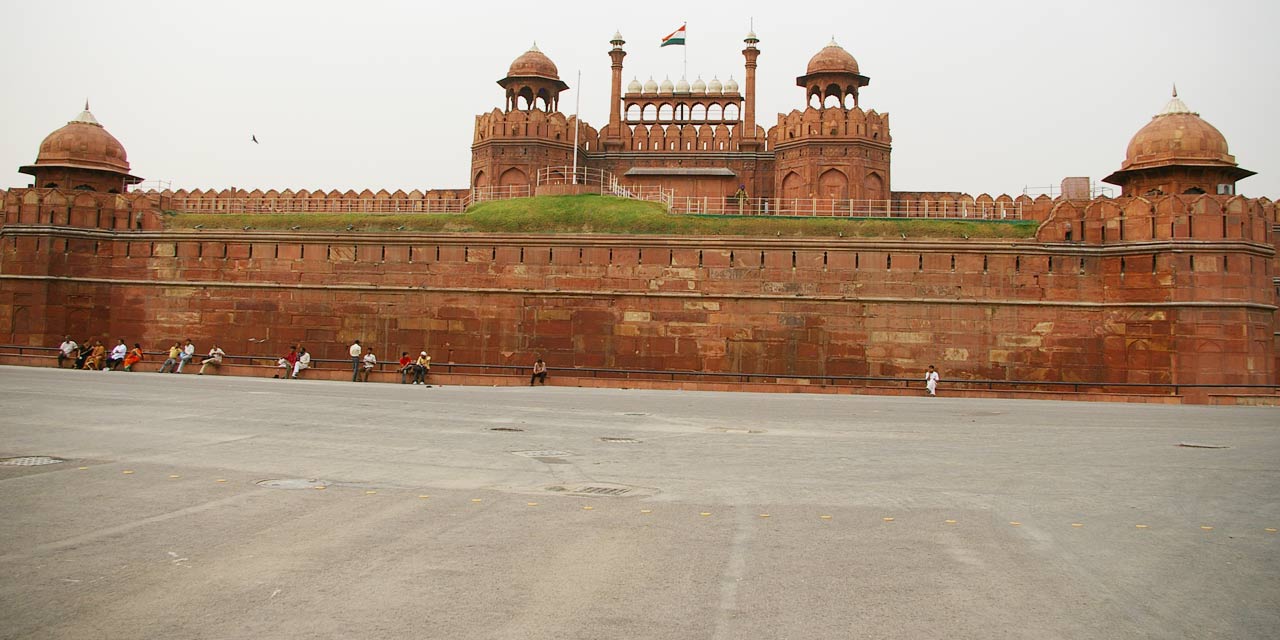 Residence of Mughals for more than 200 years, Red Fort Delhi was built in 1648, while its construction was started in 1639. A UNESCO World Heritage site, Red Fort is not only a representation of Mughal history in India but holds an equally important place even now. It is in Red Fort from where Prime Minister hoists Indian Flag on independence day every year. Built with red sandstone and comprising of many interesting sections, Red Fort is a site not to be missed on your Delhi tour.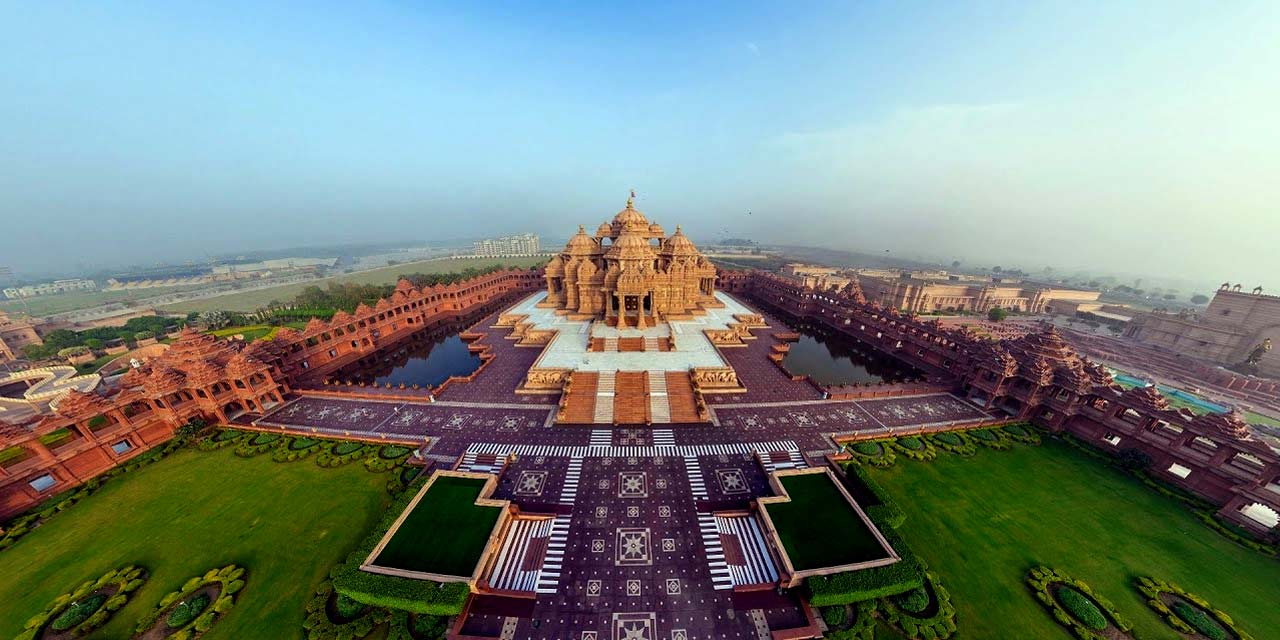 An impressive structure of intricately carved sandstone and marble, a huge temple complex consisting of lush gardens, water bodies and courtyards and a refreshing environment makes Akshardham Temple a must visit irrespective of the Delhi tour package that you have chosen.This temple was built in the year 2005 and since then it has been attracting a hordes of tourists from everywhere.
Dedicated to Bhagwan Swaminarayan, this temple complex also presents exhibitions on the life and teachings of Bhagwan Swaminarayan, emphasising on the value of compassion and non-violence along with exhibitions of Hinduism.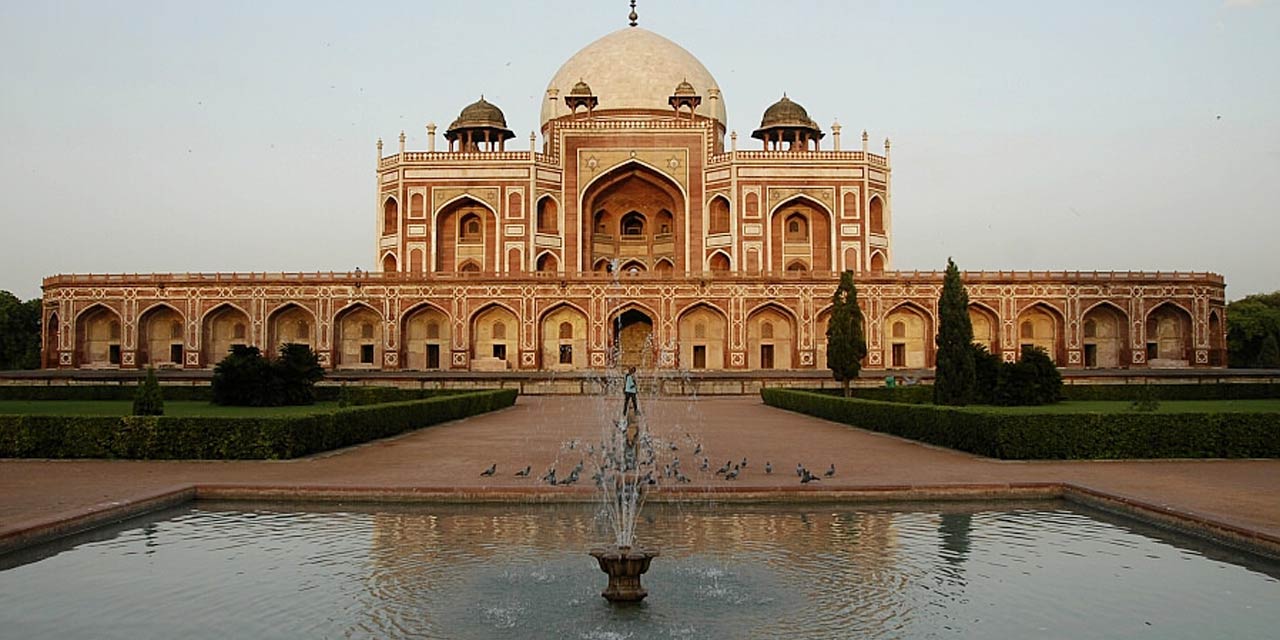 A UNESCO world heritage site, Humayun's Tomb is one of the most popular place to visit in Delhi. Built in 1565 A.D by Hamida Banu Begum, senior wife of Mughal ruler Humayun after nine years of his death, this monument reflects undying love and dedication. This garden tomb is located near the crossing of the Lodhi road and Mathura Road.
With a height of 42.5 meters, this structure presents a beautiful combination of Persian and Indian architecture. It is also considered as common architectural link between the Gur Emir (burial place for Tamerlane who was Humayun's ancestor) and Taj Mahal which is the mausoleum of his grandson Shah Jahan.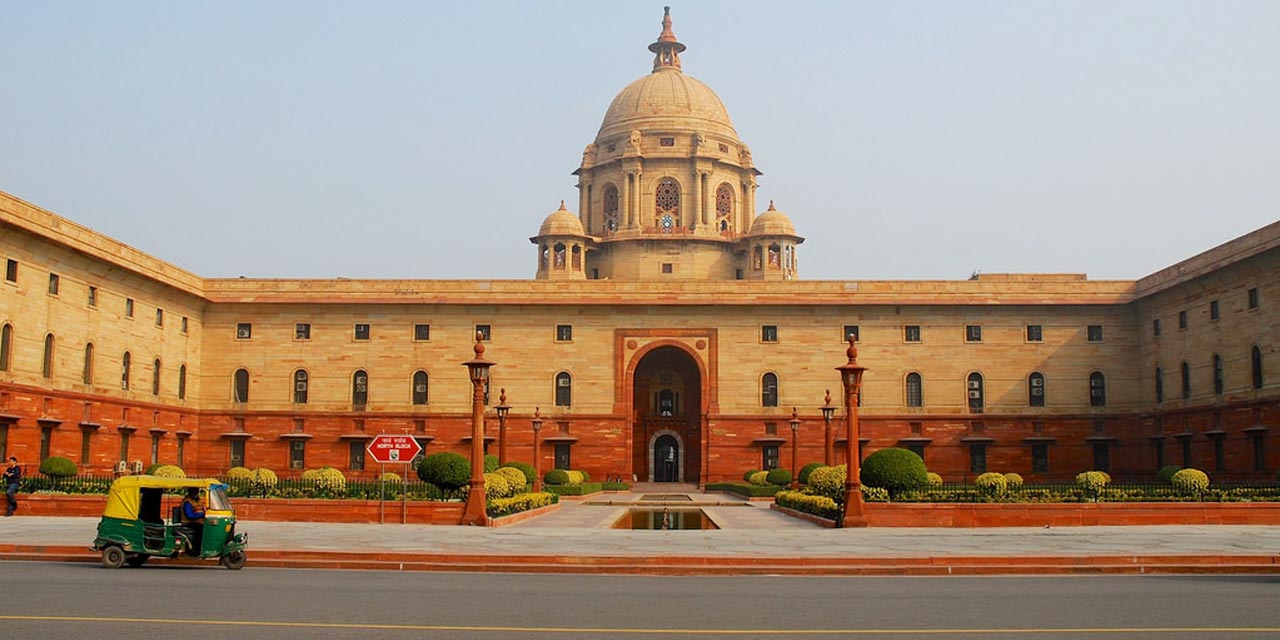 Another prominent sightseeing place in Delhi is the Rashtrapati Bhawan, which is home of the President of India. Built on an area of 330 acres in 1929, it was designed by Sir Edwin Lutyens and Herbert Baker. The main building of the Rashtrapati Bhavan is spread across an area of 5 acres with four floors consisting of more than 340 rooms; it has 180 acres of garden area with 2.5 km of corridors. Its impressive architecture is worth visiting.
In addition to these attractions, some other sightseeing places in Delhi are Jantar Mantar, Safdarjung's Tomb, Bara Gumbad, Sikandar Lodi's tomb, Iron Pillar, Lodhi Gardens, Sheesh Gumbad, Shanti Vana, Raj Ghat and, Sansad Bhavan. Dilli Haat and Parathe wali Gali are also worth visiting places if time permits.
Also Laxminarayan Temple, Purana Quila,Gurudwara Bangla Sahib, ISKCON Temple, Nizamuddin Dargah, National Zoological Park, National Museum, National Rail Museum along with markets such as Chandni Chowk, Janpath market and Sarojini Nagar Market are the places that are most preferred with customized Delhi city tour packages.
Reaching Delhi
Delhi enjoys an ideal location which is dotted with excellent transportation system. Irrespective of whether you are planning to travel by train, bus or plane, you will find it absolutely hassle free to reach Delhi from any part of the country. It is well connected to the rest of the world with all major international flights operating from its international airport.
Delhi has three major railway stations names Hazrat Nizamuddin Railway Station, Old Delhi Railway Station and New Delhi Railway Station which are connected to various town and cities of the country. Major bus stands of the city are Sarai Kale-Khan Bus Terminus, ISBT (Inter State Bus Terminus) and Anand Vihar Bus Terminus.
if in case you need further information on transportation and commutation within the city in Private cabs, check this list of top car rental companies on Delhi.
Our travel experts will not only assist you with City Tour Packages but also with all-inclusive Delhi tour packages which include Hotel, Meal, Cab & Sightseeing. Please check the Delhi tour packages page for exciting tours in and around Delhi.