Delhi, the capital city of India, is indeed a place that every traveler should visit. As the majestic structures with each building surpassing the other in its architectural excellence and historical significance, museums boasting of rich and rare collections and art galleries take you back in time, this city offers a wide range of opportunities to pamper yourself with advanced facilities.
Captivating gardens presenting a much needed escape into its lush greenery, shopping streets that will spoil you with options and equally tempting culinary choices make a Delhi Darshan Tour all the more exciting.
Whether you are travelling for a few days, on a family trip or on a quick weekend tour, you will find ample of suitable holiday choices in Delhi. Delhi, rightfully boasts of an exceptional range of sightseeing places.
No Delhi Darshan is complete without exploring the magical beauties of monuments and gardens and basking in the richness of museums, lively culture and culinary excellence. However, for an ideal Delhi trip, you need to have a proper tour plan with ample time to visit prominent sightseeing places in Delhi. The best way can be to book a Delhi Darshan by Car package from Delhi Tourism, a division of Holidays DNA.
We have curated an extensive variety of packages with the leading tour organisers in Delhi. What makes our Delhi Darshan package is the fact that we have worked with the best car rental companies in Delhi to create these packages that not only help you in exploring the city but in a utmost comfortable manner too.
Delhi Darshan - Top Sightseeing places in Delhi to Visit
Here is the list of top tourist places, that you can choose from and visit as part of your Delhi Darshan tour package by private car: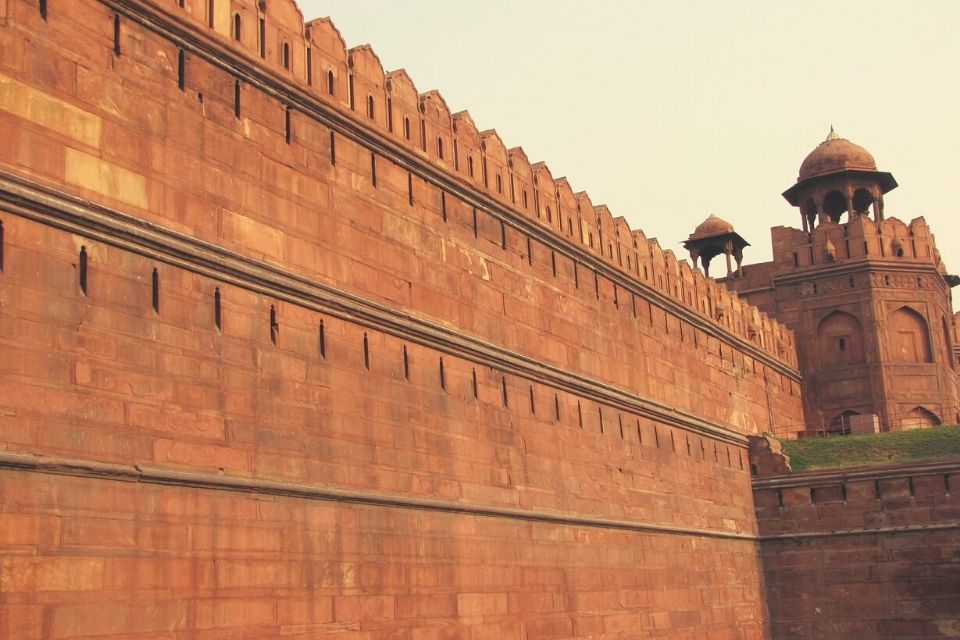 A UNESCO World Heritage site, Red Fort is the most popular landmark of Delhi city. With red sandstone, it was constructed during the Mughal era. When visiting Red Fort, explore its various captivating sections such as Diwan-i-Khas, Hammam, Rang Mahal, Mumtaz Mahal, Nahr-i-Bihisht, Diwan-i-Aam, Khas Mahal, Moti Masjid and Naubat Khana.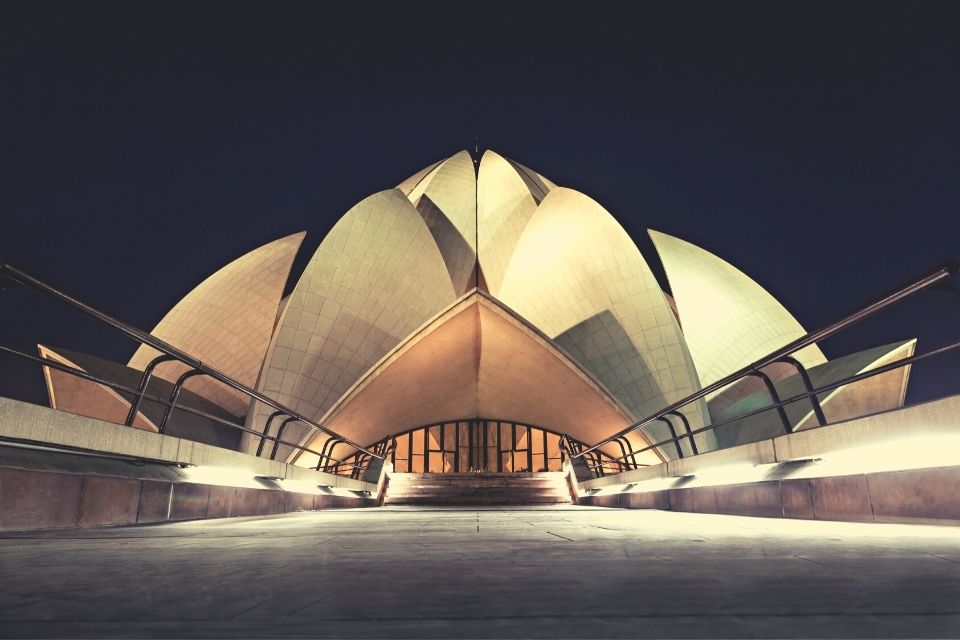 Dedicated to the concept of oneness and unity of all religions, Lotus Temple belongs to the Baha'i faith. With a structure similar to that of a blooming lotus, this temple is impossible to miss on Delhi Darshan. Its unique architecture allures everyone with its striking beauty.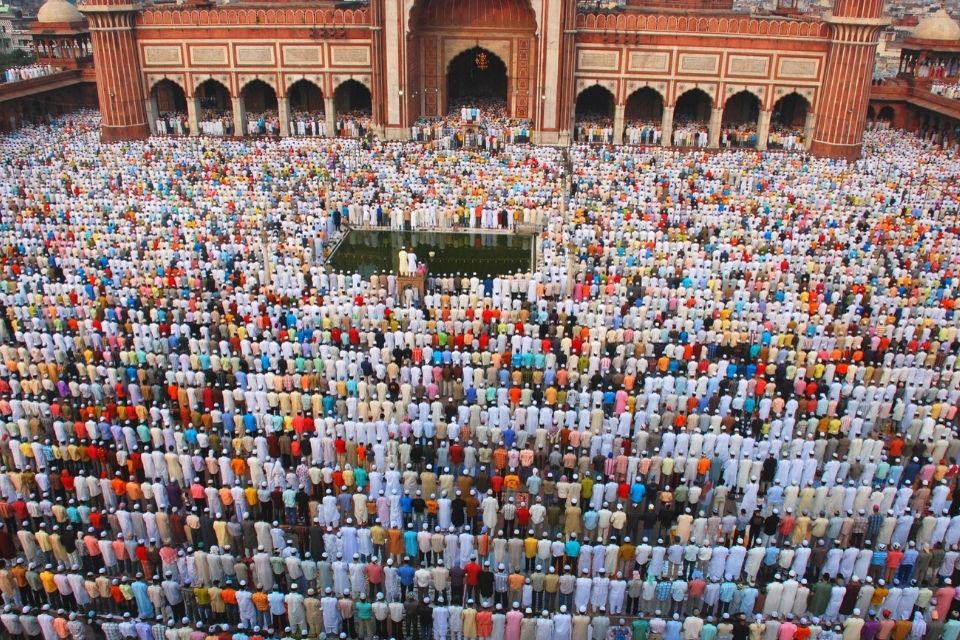 Jama Masjid Delhi (courtesy: pushkarvyas)
Located around 500 metres away from Red Fort, Jama masjid is another place that cannot be missed when in Delhi Darshan. It is considered to be the biggest mosque in India. Its construction was started in 1650 by the then Mughal ruler Shah Jahan.
It took close to 6 years for its construction to be completed. Built with white marble and sandstone, it does create an impressive structure which is worth admiring.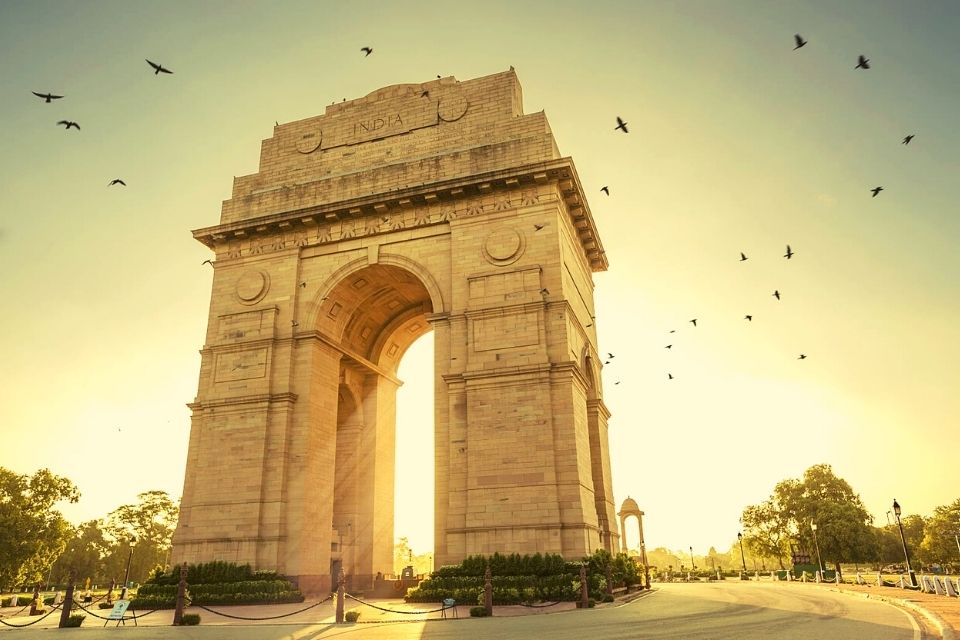 India Gate New Delhi (courtesy: ademar)
Located at the Rajpath, India Gate is a place that every Indian should visit at least once. It also has the Amar Jawan Jyoti which was built to honour India soldiers who sacrificed their lives in the war of 1971. India Gate was originally designed by Edwin Lutyens in the honour of 70,000 soldiers of British Indian Army who lost their lives in the First World War while it was later dedicated to the country by Lord Irwin.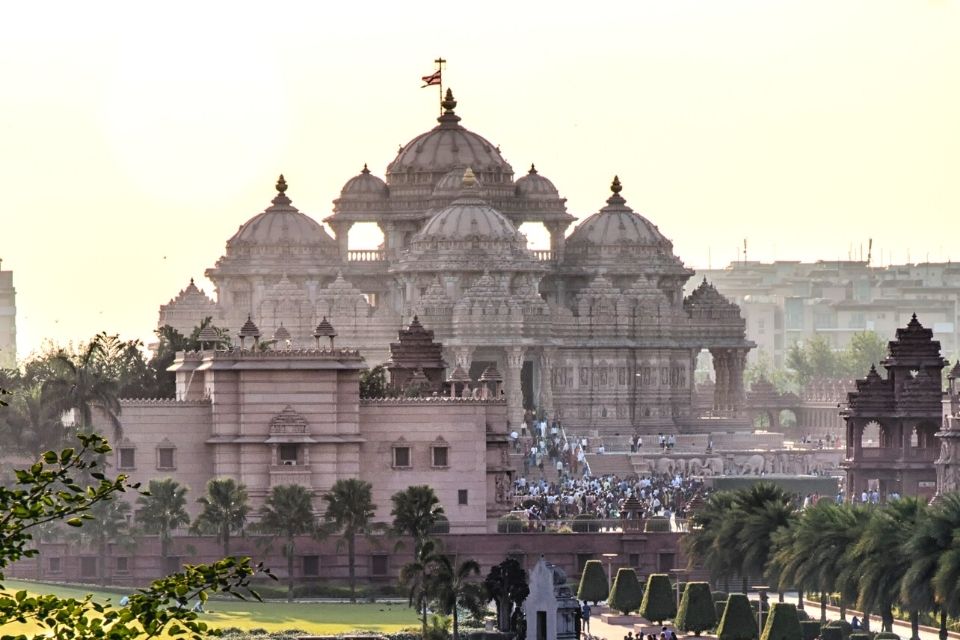 Another majestic temple that will capture your attention on your Delhi Darshan is the Akshardham Temple. Inspired by HH Yogiji Maharaj and constructed by the Bochasanwasi Shri Akshar Purushottam Swaminarayan Sanstha (BAPS) in the year of 2005, this temple preaches unity and compassion. It boasts of being the largest comprehensive Hindu Temple in the world. It has been recognised by the Guinness World Record.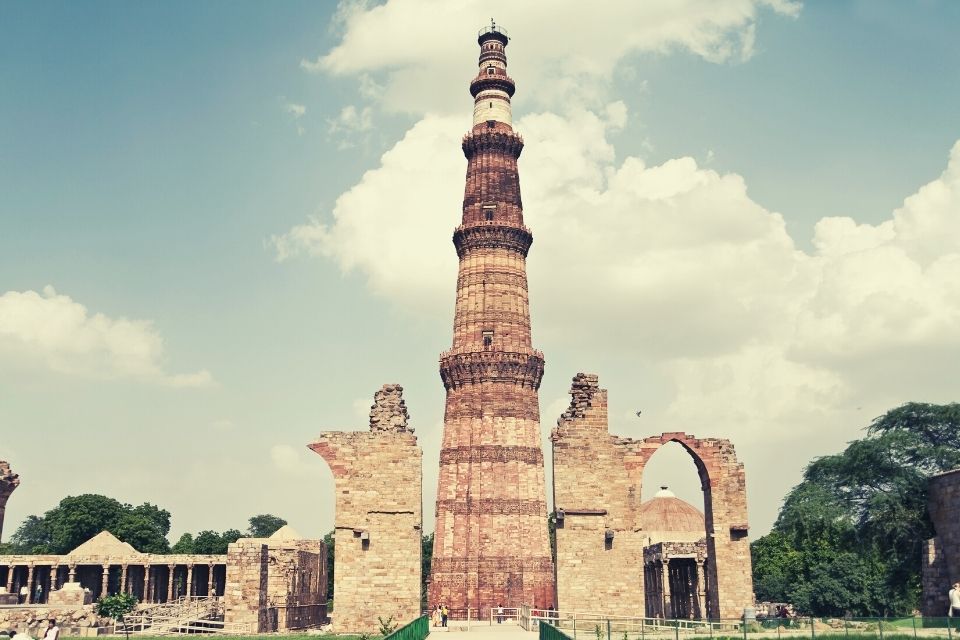 Qutub Minar is another sightseeing place in Delhi that you cannot miss while on your Delhi Darshan by car. As the name suggests, it was built by Qutub-ud-din Aibak as the symbol of victory. However, this pillar was later completed by Iltutmish while its top most floor was reconstructed by Firoz Shah Tughlaq. It has five floors.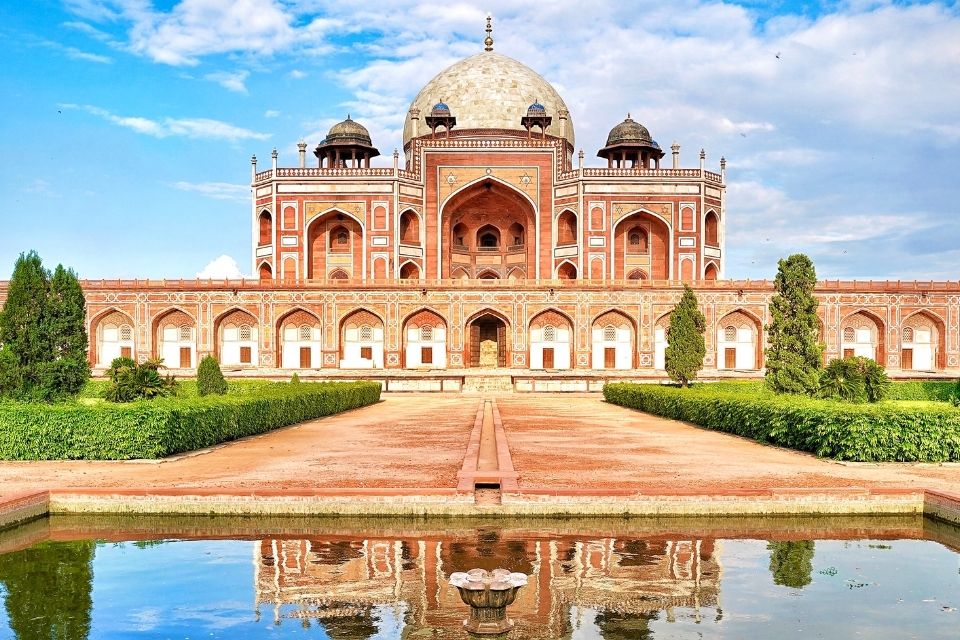 Built in the memory of Humayun by his wife Hamida Banu Begum, is another place that you must visit. Also recognised as the UNESCO World's heritage site, Humayun's Tomb is a 42.5 meter tomb and has double dome. With gardens and water pathways surrounding it, this tomb boasts of astonishing beauty.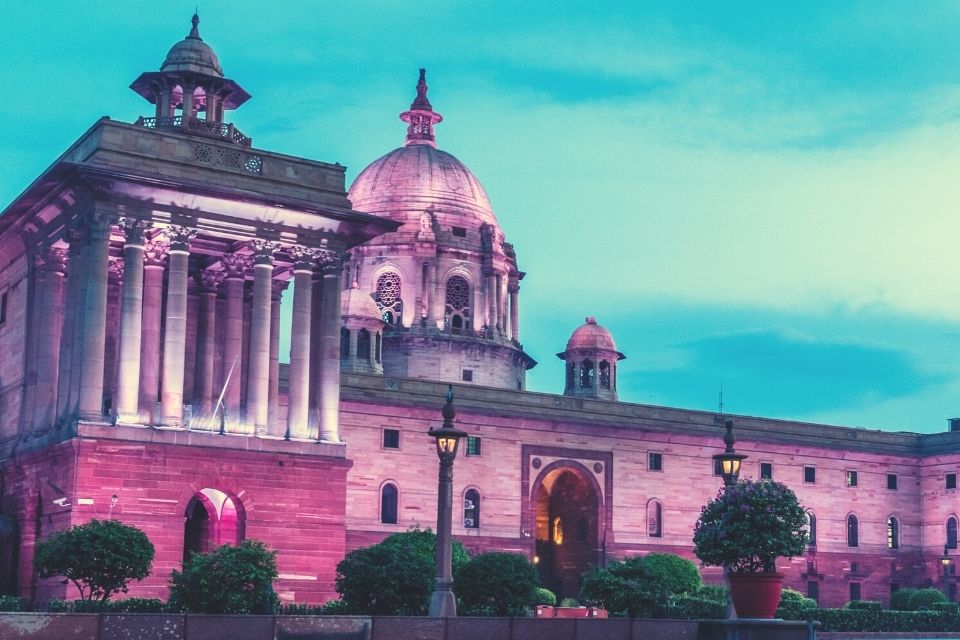 Another place not to miss on your Delhi Darshan by Private Car is the building of Rashtrapati Bhavan. It is one of the monuments that will leave you mesmerised. It was built by Sir Edwin Lutyens and Herbert Baker in the year of 1929. Spread over 330 acres of land, it is now the home of the President of India with 340 rooms along with a state of the art Rashtrapati Bhavan Museum Complex and exquisite Mughal gardens.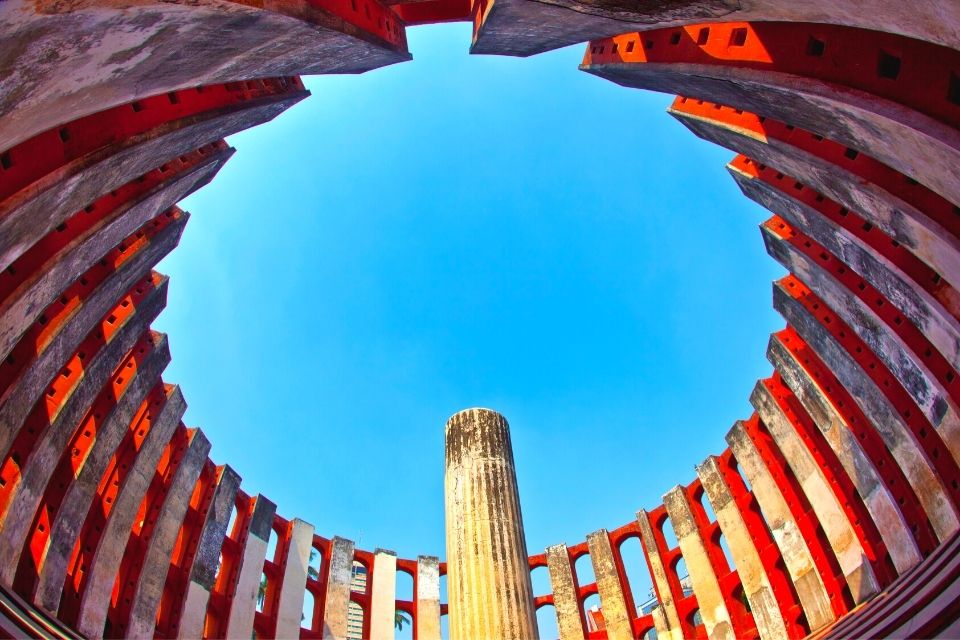 It is one of the five observatories that symbolises the astronomical and mathematical advancement of ancient India. It was built by the Maharaja Jai Singh of Jaipur in 1724. Other four observatories are located in Jaipur, Varanasi, Mathura and Ujjain. Visit to Jantar Mantar takes you back into the ancient world of exceptional advancement.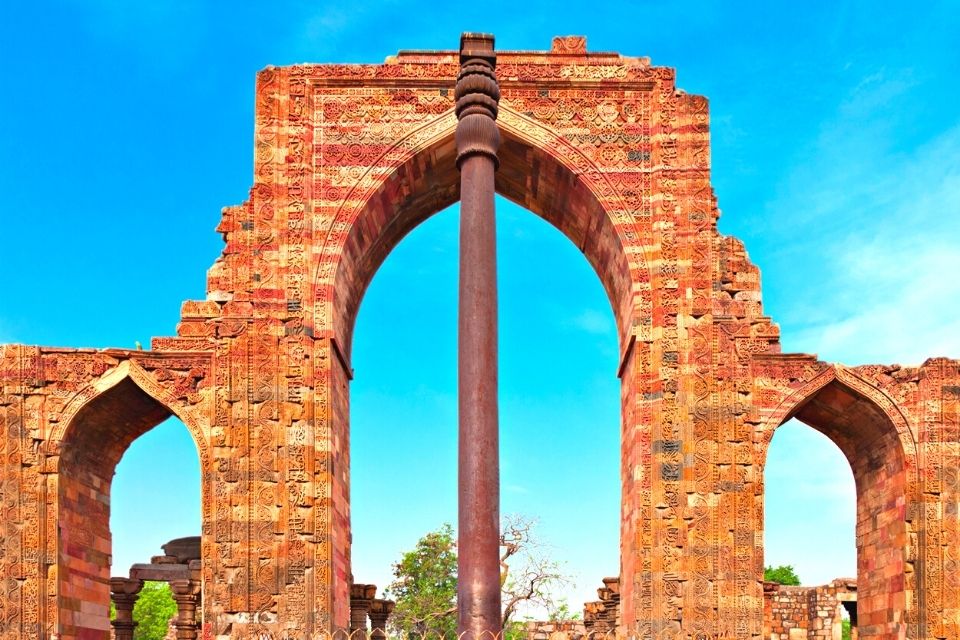 Located inside the Qutub complex, Iron Pillar is said to be more than 1600 years old. The most striking feature of this pillar is that in spite of being in an open area for decades all together, it hasn't rusted. It has a height of 24 feet and made up of 6 tons with 98 percent wrought iron.
Apart from these sightseeing places, if interested and if you have time, then you can also explore other attractions through your Delhi Darshan by Cab. All you require is to choose a cab from these leading car rental companies in Delhi and then relaxe and enjoy a ride to various places in the city.
Some of the other places that you can visit in Delhi are Purana Quila, Lodhi Gardens, Laxminarayan Temple, Bara Gumbad, Sikandar Lodi's tomb, Safdarjung's Tomb, Sheesh Gumbad, Shanti Vana, Nizamuddin Dargah, and Sansad Bhavan.
You can also include other sightseeing places, like National Zoological Park, National Rail Museum, Chandni Chowk, Sarojini Nagar Market, Dilli Haat, Paranthe wali Gali, National Museum, Gurudwara Bangla Sahib, ISKCON Temple, Raj Ghat and many more.
Along with this, we also offer other kinds of Delhi tour packages such as All-inclusive Delhi tour packages which not only include commutation of various sightseeing places but also accommodation to a resort or hotel of your choice and suitable budget, pickup and drop services, complimentary breakfast, etc. If interested you can know more about the package by contacting our travel executive through the Contact Us form.
How to reach Delhi
Delhi, the capital city of our country, enjoys an excellent connectivity with rest of India as well as the world. Indira Gandhi International Airport of Delhi, the largest airport of the country, receives regular flights from all over India and from round the globe.
The city has three prominent railway stations namely- New Delhi Railway Station, Old Delhi Railway Station and Hazrat Nizamuddin Railway Station. Hence, travelling by train to Delhi is quite popular amongst tourists.
And for those who love to travel by road, not only ISBT (Inter State Bus Terminus) at the Kashmiri Gate but also the Sarai Kale-Khan Bus Terminus and Anand Vihar Bus Terminus are important bus stands that receive buses from many nearby cities and towns.
Once in Delhi, you can commute via metro line, city buses, hiring auto rickshaws or booking a cab by these leading car rental companies in Delhi.