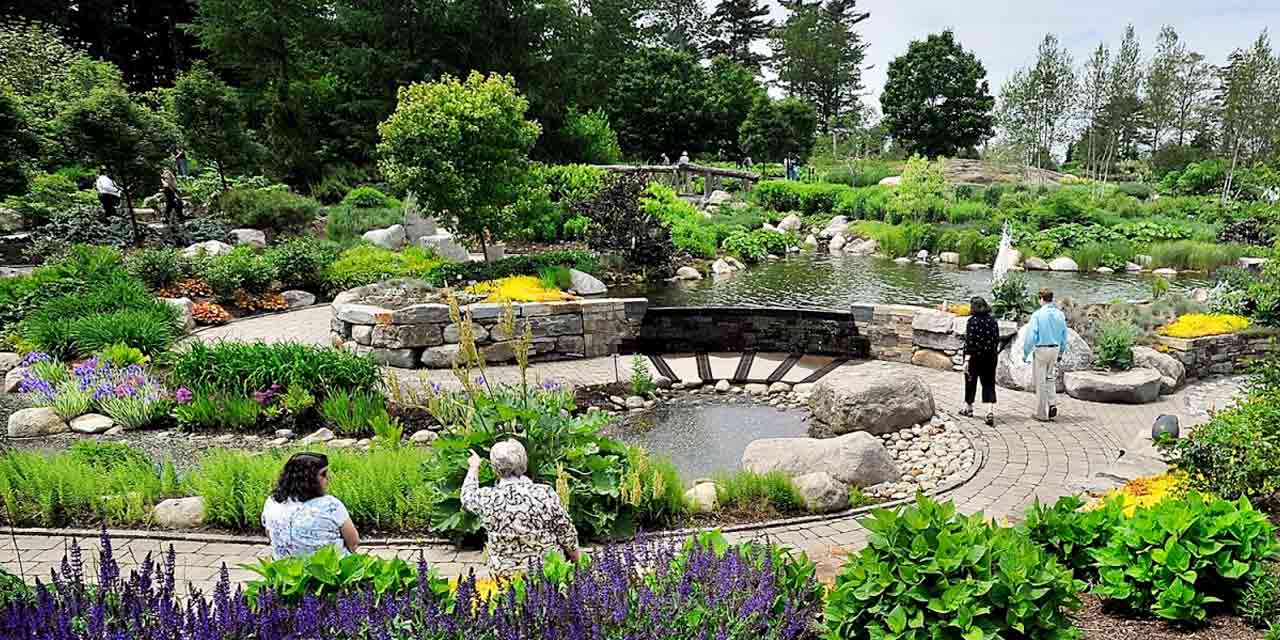 Garden of Five Senses Delhi Entry Fee
35 per person for Adults

15 per person for Children (Upto 12 yrs of age)

15 per person for Senior Citizens

0 free entry for Handicapped

Garden of Five Senses Delhi Photography Charges
105,888 Full day for shooting of feature film

52,944 Half day for shooting of feature film

26,472 TV serials/ commercial shoots (8 hours)

6,618 Anchor Shoot/ News Channel shows/ Video (8 hours)

3,971 Photoshoot with still camera for commercial/ modeling purpose (4 hours)

56 Half day for camera with zoom lens (4 hours)

---
Garden of Five Senses Delhi Phone
---
Quick Facts about Garden of Five Senses Delhi
Garden of Five Senses Delhi Timings
Day
Timing
Monday
9:00 am – 6:00 pm (October to March)
9:00 am – 7:00 pm (April to September)
Tuesday
9:00 am – 6:00 pm (October to March)
9:00 am – 7:00 pm (April to September)
Wedesday
9:00 am – 6:00 pm (October to March)
9:00 am – 7:00 pm (April to September)
Thursday
9:00 am – 6:00 pm (October to March)
9:00 am – 7:00 pm (April to September)
Friday
9:00 am – 6:00 pm (October to March)
9:00 am – 7:00 pm (April to September)
Saturday
9:00 am – 6:00 pm (October to March)
9:00 am – 7:00 pm (April to September)
Sunday
9:00 am – 6:00 pm (October to March)
9:00 am – 7:00 pm (April to September)
Rating:

| 4 stars, of total 64 reviews
Garden of Five Senses Delhi Address: Near Saket Metro Station, Mehrauli-Badarpur Road, Said Ul Ajaib Village, Mittal Garden, Sainik Farm, New Delhi, Delhi, 110030, India
---
The Garden of Five Senses in Delhi is a paradise for nature lovers, away from the city centre. It is an amalgamation of natural beauty and man-made art.
It is a park sprawling over 20 acres; built partly on rocky terrain and partly on a plain area. This spectacular park has trees, flowery bushes and other plants. And you'll also come across water fountains and pools. Different artworks and sculptures too, are found in the Garden of Five Senses Delhi.
The garden also has a food court and an amphitheatre for cultural programmes. It hosts various other events; the annual flower show (in February) is worth seeing.
Why is it called the Garden of Five Senses?
The Garden of Five Senses evokes the five senses of the human body.
The contemporary artworks and rock-carved sculptures invite you to touch. The colours scattered around please the sight. The flowers trigger the sense of smell; the sounds stimulate hearing. And the food court excites the sense of taste.
The garden invites you to interact and explore. And the five senses are balanced to soothe you and help you relax while you're here.
Where is the Garden of Five Senses?
This 20-acre site is in Said-Ul-Azaib village, opposite Saket. It is close to the historic heritage area of Mehrauli where you can visit the towering world heritage monument Qutub Minar. You'll also find various art galleries, designer boutiques and lavish food joints.
History of Garden of Five Senses
Garden of Five Senses Mehrauli is designed by Pradeep Sachdeva, an architect from Delhi itself. The idea was to build a leisure space where people can interact and socialise. The park was developed by Delhi Tourism Transportation Development Corporation, and it took over three years to complete. It was opened in February 2003.
Architecture of Garden of Five Senses
The Garden of Five Senses is divided into several sections.
A plaza with low walls separates this beautiful garden from the main road. The entry gateway has stainless steel birds installed on slate-clad pillars. And the walls are built with sandstones by craftsmen from Rajasthan, in Mughal architectural style. These sculptors also carved the huge elephants of stone, which you see as you enter the garden area.
A paved, spiral walkway leads you into the garden. And towards the right, you'll see Khas Bagh. It is inspired from Mughal Gardens and it has lush green lawns dotted with vibrant flowery shrubs. Small waterfalls forming a free-flowing stream of water and many water fountains are also here.
And as you move forward, you'll come across the food court and shopping plaza. Only a few steps ahead you'll find various stone silhouettes, and then Neel Bagh. It has a variety of colourful and fragrant flowers and a small pool of water lilies.
The Garden of Five Senses also has an open-air amphitheatre to organise shows, cultural events and art workshops.
Image Gallery Garden of Five Senses, Delhi
Things to do at Garden of Five Senses
1. Going for a nature walk – The garden is perfect for long walks in the evening. It has several sections with a variety of floral arrangements, water fountains and fragrant shrubs. Khas Bagh is a formal garden with lush green lawns. Water cascades down in the channels along the length, lined with vibrant shrubs and trees. And then there is a series of fountains.
In Neel Bagh, you'll find climbing plants with varied colours and textures. This section also has a pool full of water lilies. Garden of Five Senses has a colour garden too, with various flowering plants, and vegetation patches. Over 200 varieties of medicinal plants, herbs, exotic trees, vegetable plants and other plant varieties are found in the garden. Other natural attractions include a Court of Bamboo, a Court of Palm and a Court of Cacti.
2. Exploring the sculptures – Garden of Five Senses has various contemporary artworks, sculptures and stonework on display. Stainless-steel birds on the gateway welcome you to this park. Next, you'll come across the elephants cut out of pink sandstone. You'll also find a fountain tree structure, a towering windchime structure and many terracotta works in the garden.
Five statues, representing five seasons (and five senses), and the figures of praying children are worth seeing too. And the garden also has a replica of the Mayan Labna Arch of Mexico. It's a magnificent arch built of stones.
3. Arranging a family picnic – The green lawns, shady trees and chirping birds make this garden a charming location for a fun-filled family picnic. You can play around with your kids on the lawns, click photographs and check delicacies available in the food court. You'll find a variety of snacks, fast food and beverages here. The garden also has a shopping plaza, where you can buy souvenirs and hand-made artistic items.
4. Enjoying cultural events – The Garden of Five Senses is also a preferred spot for cultural events and shows. The gardens, architectural structures and fountains, all serve as a setup for plays and musical events. Apart from the scenic spots, there is a small amphitheatre too. It is an open-air setup, with stepped stone benches for the audience, surrounded by trees and other small plants.
Art workshops, Dandiya nights and other community programmes are also arranged in the lawns from time to time. And the garden also hosts food festivals and an annual flower show.
5. Attending the flower show – The garden hosts an annual flower festival towards the end of winters, around February-March. Various colourful flower designs and structures are present during the show, apart from the regular shrubs. And during this Garden of Five Senses flower show, many stalls, selling plants and seeds, are also there.
6. Having dinner at Fio – Fio is a countryside-themed restaurant and bar, just near the entrance of the garden. It offers an array of Indian and Italian dishes. And it serves as a cosy spot to spend a satisfying dinner with your loved ones. Fio has indoor, as well as outdoor, seating arrangements. And with live music playing, a dinner here would be the perfect end of a hectic day.
Garden of Five Senses Timings and Entry Fee
The opening time of the garden is 9 AM, and it is open throughout the week. The closing time, however, varies depending on the month of your visit. From April to September, Garden of Five Senses closes at 7 PM. But from October until March, it closes by 6 PM.
Garden of Five Senses Delhi entry fee is ₹35 per adult. For children and senior citizens, it is only ₹15. Also, a disabled person can get free entry. If you want to take your camera, you have to pay camera charges too. It's only ₹60.
For professional photoshoots and filming, the charges are different. Garden of Five Senses is also available as a venue for events and parties. And you can check the updated rates with the management.
Best Time to visit Garden of Five Senses
During summer, the heat is unbearable and, in the monsoon, you can't explore the park well. The lawns would be wet for most of the day, and many shrubs won't even be flowering.
Therefore, it is best to visit the Garden of Five Senses towards the end of winter months, around February-March. The park is full of colourful seasonal flowers during these days. And you might also catch the spectacular flower festival.
Time to explore the Garden of Five Senses
The garden is divided into various sections, and you can spend an entire evening here. Have 2-3 hours in the evening and pay a visit to the Garden of Five Senses. You can walk around the lawns, click photographs and have a sumptuous dinner for a delightful ending of the day.
Things to keep in mind while visiting Garden of Five Senses
Put on comfortable walking shoes.
Carry your ID proof.
Carry your camera.
The garden is a plastic-free zone.
Outside food is not allowed.
Places to visit near Garden of Five Senses
1. Qutub Minar – Qutub Minar is a UNESCO World Heritage Site only about 3 km away. It is a minaret built of red sandstone, and it is one of the tallest minarets in the world. The surrounding area is covered with green grass, and you'll find any other structures within the complex. An iron pillar, a mosque and many tombs are here, apart from the minaret.
2. Hauz Khas Fort – About 8 km from Garden of Five Senses, Hauz Khas Fort is a ruined fort complex which was constructed during the reign of Allaudin Khilji. People come here to spend time among the green lawns or at the lakeside. A light and sound show, narrating the history of Hauz Khas and other structures, is also organised every evening.
3. Lotus Temple – Lotus Temple is a serene place surrounded by ponds and lush green gardens. It is also known as the Bahai House of Worship, and it is one of the seven major Bahai temples in the world. Lotus Temple is open to all religions. And instead of being dedicated to a deity, this temple stands for peace and unity among all religions. It is about 10 km away from the Garden of Five Senses.
4. Rashtrapati Bhavan – The Rashtrapati Bhavan is the residence of the President of India. And it is known for its architecture and beauty. It is 13 km away from the Garden of Five Senses. The complex includes the Presidential residence, offices and different halls. It also includes the famous Mughal Garden and other gardens, and a museum. You can also watch the Change of Guard ceremony on weekends.
5. India Gate – India Gate is a war memorial, about 14 km away from the Garden of Five Senses. It was constructed in the honour of the Indian soldiers who lost their lives in the First World War. An eternal flame – Amar Jawan Jyoti, also glows here as a tribute to the martyrs of the Indo-Pakistan War of 1971. The surrounding area is a popular recreational spot too, with activities such as boating, sightseeing and photography.
How to reach the Garden of Five Senses?
Garden of Five Senses is near Mehrauli. And it is accessible from all parts of the city. You have many options like public buses, autos or e-rickshaws to reach the garden. And you can take metro trains too. Saket is the nearest metro station. The distance between Garden of Five Senses and Saket metro station is only 1 km.
Private cabs are also available for hire from any corner of Delhi to Garden of Five Senses. And now, here are the different ways to reach Delhi –
By Road – A network of national highways connects Delhi to all over India. And frequent buses run between Delhi and nearby cities like Agra, Chandigarh and Jaipur. Buses from distant cities like Bangalore, Kolkata and Mumbai are also available if you want to travel by road. Delhi has many bus stands, but most buses stop at one of the three main bus terminals – Anand Vihar, Kashmiri Gate or Sarai Kale Khan. The Sarai Kale Khan Inter-State Bus Terminal is the closest to the Garden of Five Senses. It's only 16 km away. Apart from buses, you can also hire cabs to reach Delhi.
By Rail – Delhi has regular trains from all parts of the country. And New Delhi railway station (17 km away) is the main station where many trains stop. But Delhi also has four other railway stations – Old Delhi, Hazrat Nizamuddin, Sarai Rohilla and Anand Vihar. Hazrat Nizamuddin railway station, only 14 km away, is the closest to the Garden of Five Senses.
By Air – Delhi is connected to all the major international destinations by regular flights. Whether you're coming from a South-east Asian country, a European country or the US, you'll find flights to Indira Gandhi International Airport Delhi. The airport also connects Delhi to Indian cities.
---
The capital city of India presents its visitors with umpteen number of places to visit in Delhi to keep them entertained and enlightened. To visit the various sightseeing places, you can book a private cab from top car rental companies in Delhi or book one of our Delhi tour packages. We at Delhi Tourism, a division of Holidays DNA make sure you have the best of your tour with our packages which you can also ask for customisation according to your preferences. Please fill the Contact Us form for further queries.
Location Map for Garden of Five Senses Delhi