Delhi, a popular holidaying destination asserts itself not for being the capital city of India but for the cultural hub that it is. Presenting an enticing combination of history and modernity, this city encompasses everything that makes a holiday enjoyable especially with our Delhi local sightseeing tour packages.
From architectural wonders, mesmerising gardens, ancient religious sites to museums, art galleries to being a heaven for shopping and food, Delhi presents ample number of choices to keep your engaged throughout your stay. A Delhi city tour is incomplete without exploring its various tourist attractions.
Whether you are on a family vacation or an official trip, taking a tour with friends or partner, you need to dedicated a day or two for Delhi local sightseeing tour packages.
And even if you are in Delhi only for a small halt as a part of further journey to other places as there are also ample of weekend destinations near Delhi, do take some time off your busy schedule and treat yourself with the amazing sightseeing places that this city has in offering.
Our custom designed Delhi local sightseeing tour packages offer a perfect way to spend quality time at various tourist attractions in Delhi without burdening yourself with tasks such as arrangements, booking tickets, etc.
Many a times, we miss on opportunities to explore important tourist attractions because of lack of resources or crunch of time. By booking these Delhi local tours, you can visit the important places on time without going over the budget while commuting or buying entry tickets.
The city of Delhi is home to some of the most exquisite architectures, beautiful gardens and rich museums in the world which makes Delhi tour not only enjoyable but also educative. There are many tourism places in this city that you can visit by opting one of many New Delhi local tours that are customized for every type of traveller.
List of places to visit with Delhi Local Sightseeing Tour Packages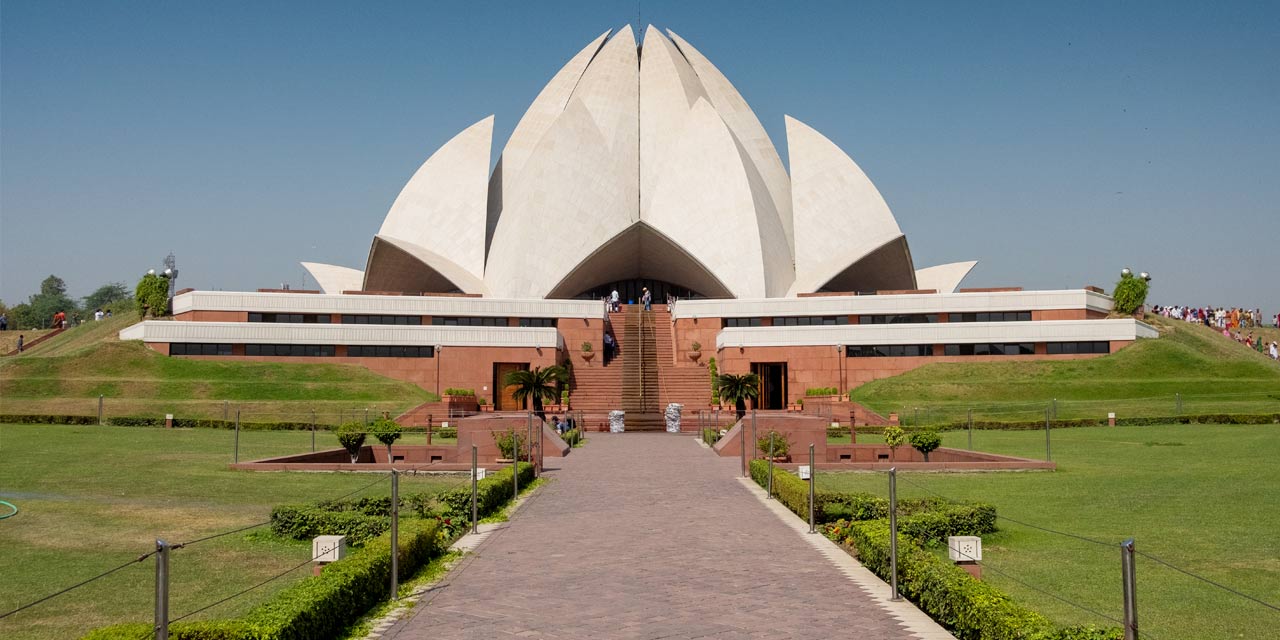 Lotus temple is one of the most popular sightseeing places in Delhi. A Bahá'í House of Worship, it is dedicated to concept of oneness, this temple promotes unity between all religions. This temple is known for its unique structure which resembles a lotus, attracting hordes of tourists every year.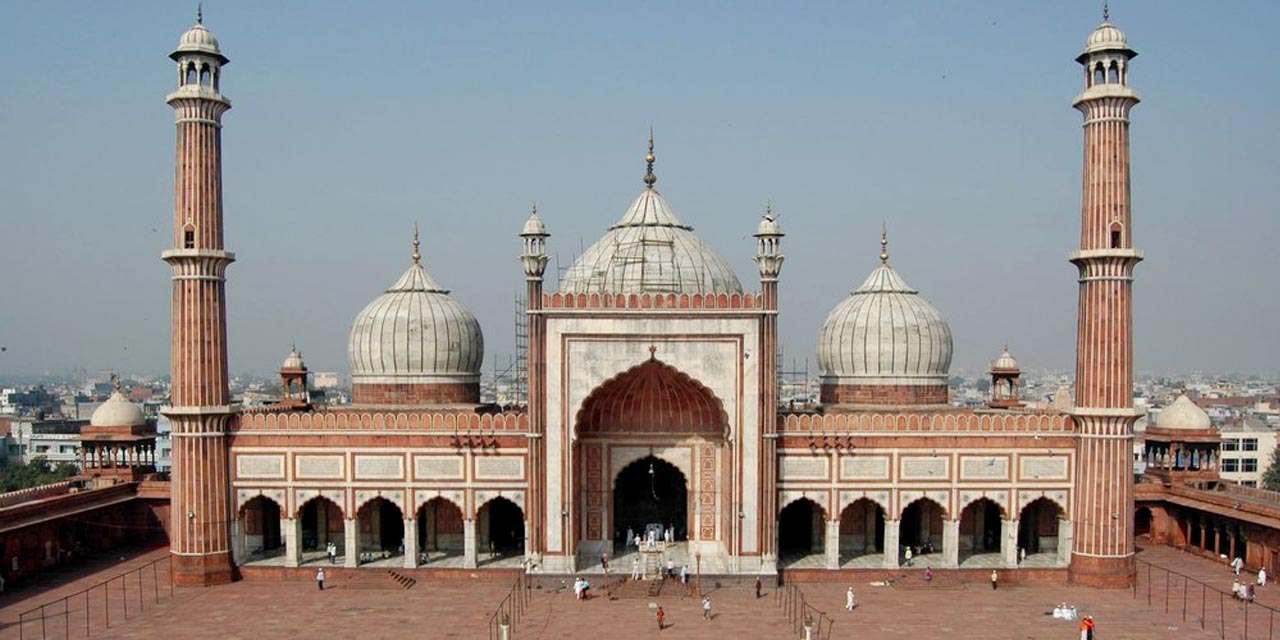 While embarking on your tour through Delhi local sightseeing tour packages, do not miss a chance to visit Jama Masjid, which allures everyone with its impressive structure apart from its religious significance. Constructed by beautifully combining white marble and sandstone, Jama Masjid was built in the era of Shah Jahan rule in 1650. After 6 years when it was completed, it was visited by the emperor himself. This mosque has two entrances from North and South directions.

Constructed by Qutub-ud-din Aibak, Qutub Minar is another popular tourist attraction in Delhi which presents a glimpses into the city's history as was said to very close to the sultanate's heart. Built as a symbol of victory, this minar of 5 storeys was completed by Iltutmish. Later, Firoz Shah Tughlaq reconstructed the top floors of the minar, leading to a different style in its architecture, varying from first two floors to three floors on the top.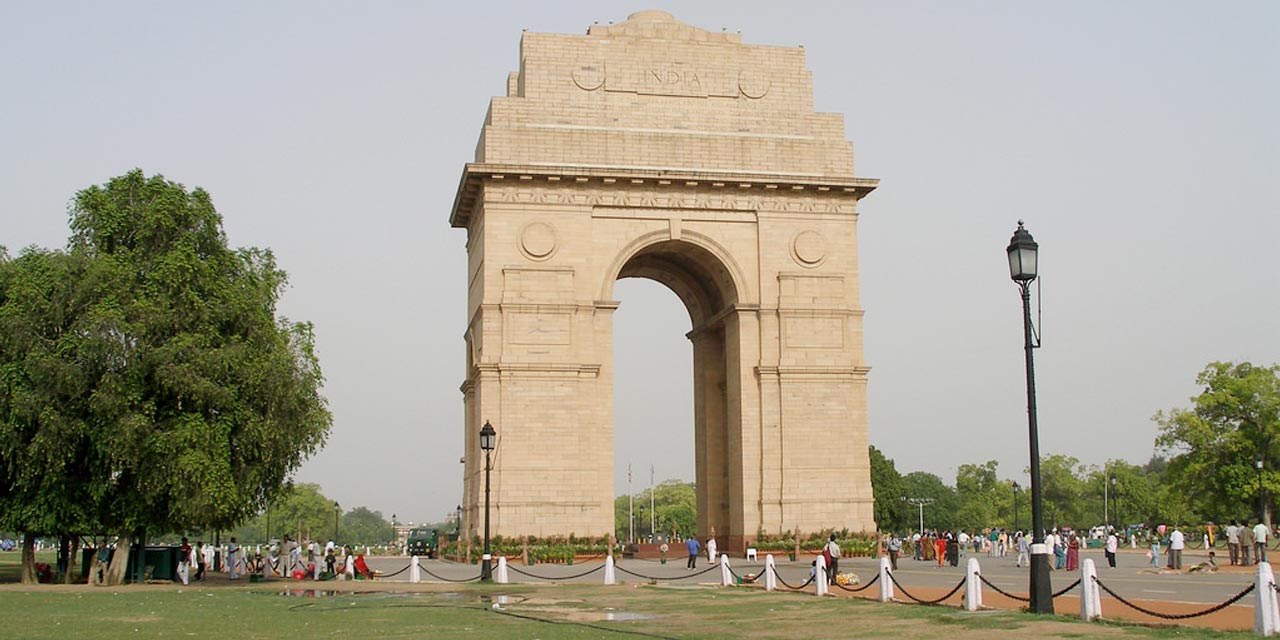 The impressive structure of India Gate was designed by Edwin Lutyens in the honour of the British Indian Army soldiers (70,000 soldiers) who sacrificed their lives during the First World War. It was later dedicated to the country by the then Viceroy Lord Irwin.
Located near Rajpath, India Gate consists of another prominent structure, Amar Jawan Jyoti which was inaugurated in 1972 by the then Prime Minister Indira Gandhi. Built on black marble plinth, this structure with a reversed L1A1 Self-loading rifle with a helmet on top, and permanent urns on its four sides, stands as a tribute to the Indian soldiers who lost their lives during the war of 1971.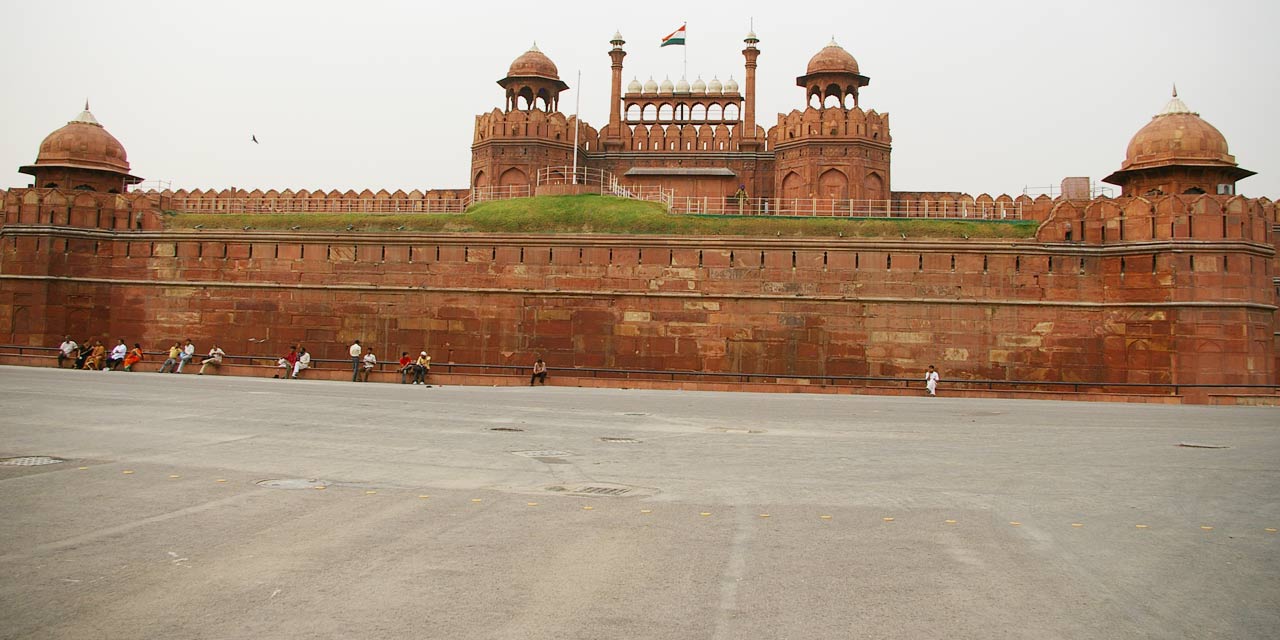 A popular sightseeing place, Red Fort is one of the three UNESCO world heritage sites in Delhi. Built during Mughal reign, the monument of Red Fort is built with red sandstone, presenting an alluring sight.
Its impressive massive building is comprises of various attractive sections such as, Rang Mahal, Naubat Khana, Mumtaz Mahal, Nahr-i-Bihisht, Diwan-i-Khas, Diwan-i-Aam, Khas Mahal, Hammam and Moti Masjid. An evening light and sound show on the history of Mughals is another attractive feature of this fort.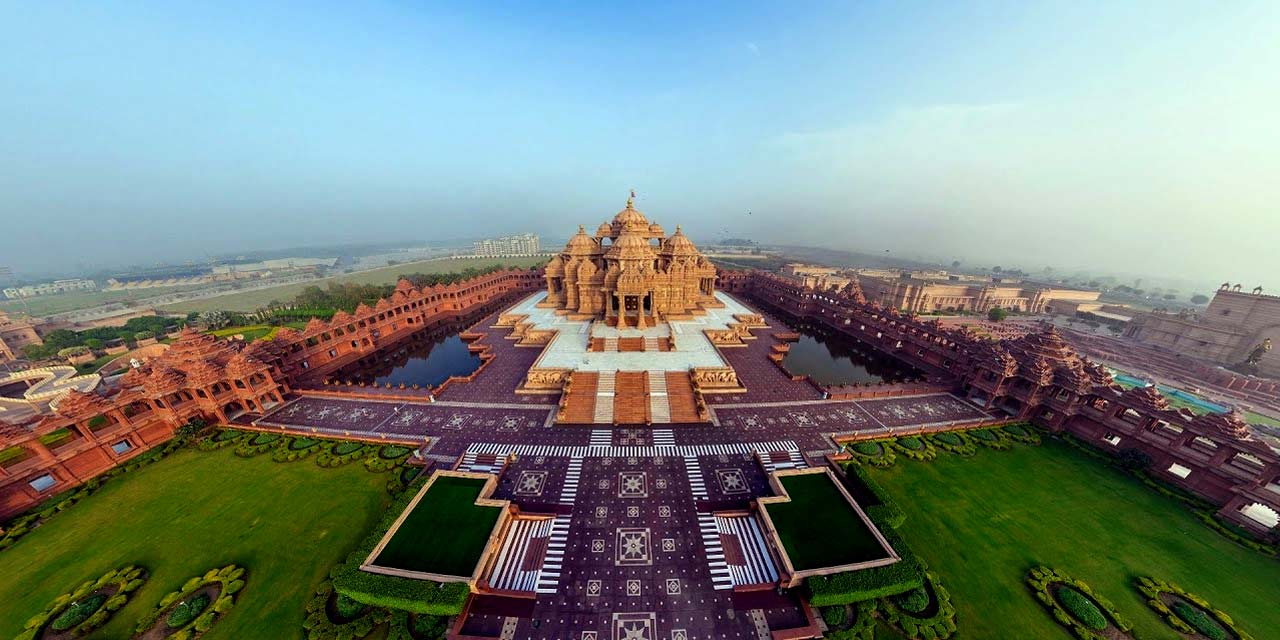 Built in the year 2005 by Bochasanwasi Shri Akshar Purushottam Swaminarayan Sanstha (BAPS) with the help of more than 8,000 volunteers, Akshardham Temple is another site to visit in Delhi on your Delhi City Tour Packages. Inspired by HH Yogiji Maharaj, this temple promotes compassion and non-violence.
It has been built in marble and sandstone and has been recognized as the World's Largest Comprehensive Hindu Temple by the Guinness World Record. Akshardham Temple complex with its spacious gardens, courtyard in the style of step well, various kinds of water bodies and a tranquil atmosphere is sure to soothe every visitor.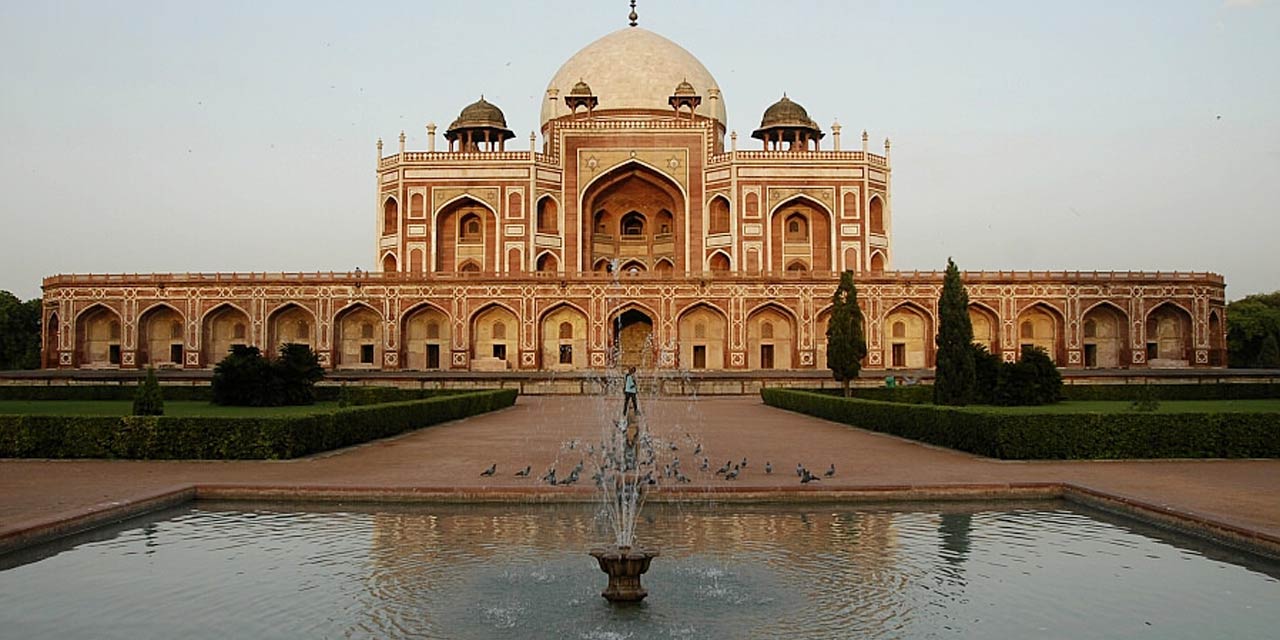 Construction of this historical Mughal architecture was started in 1565 and was completed in 1572. Humayun's Tomb was built by Hamida Banu Begum in the memory of her husband, Humayun. Recognized as the UNESCO world heritage site, this is a popular tourist attraction in Delhi.
This 42.5 meter high mausoleum with a double dome on top is surrounded by gardens squares consisting of water pathways. Its aesthetic design is influenced by an amalgamation of Persian and Indian architecture.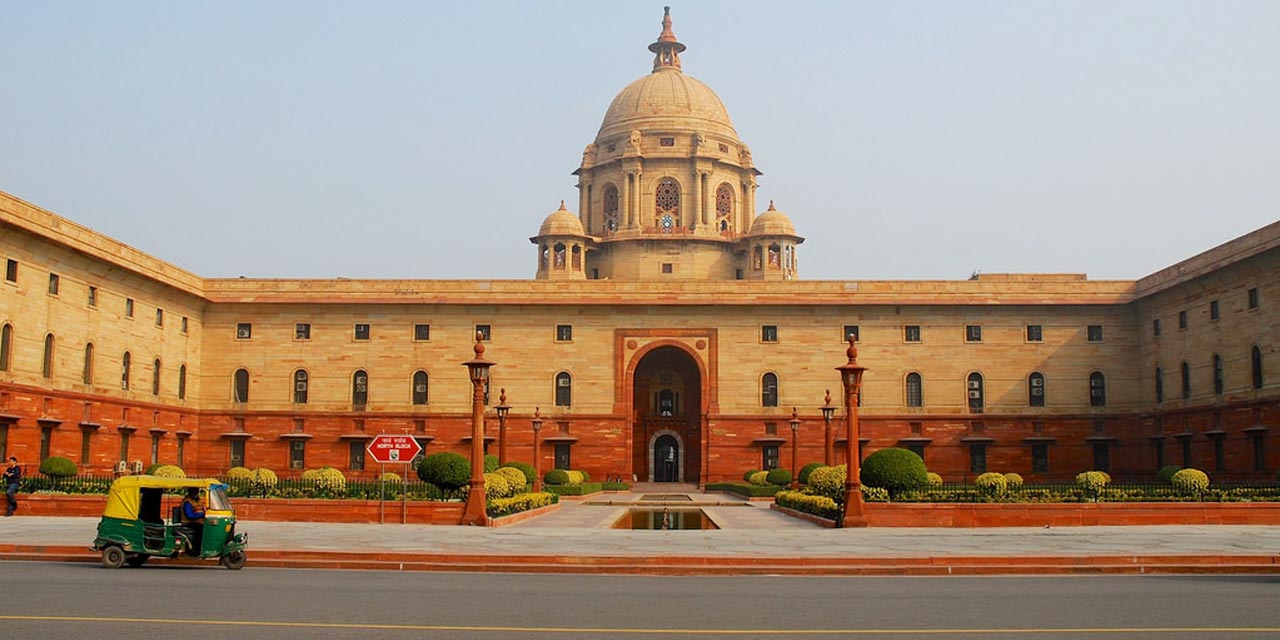 Previously known as Viceroy's House, Rashtrapati Bhavan is undeniably one of the most sought after places to visit when on a Delhi tour. Built in 1929 by Sir Edwin Lutyens and Herbert Baker, this ancient structure still stands strong and boasts of an amazing architecture.
It also enjoys the status of being the home of the President of India. Spread over 330 acres of land, the building comprises of Mughal gardens, 340 rooms which are located on four floors of the main building, state of the art Rashtrapati Bhavan Museum Complex, varied kinds of exquisite flora, etc. It is located at Rajpath.
Along with these, Delhi boasts of many other sightseeing places as well such as Bara Gumbad, Sikandar Lodi's tomb, Lodhi Gardens, Safdarjung's Tomb,Sheesh Gumbad, Shanti Vana, Raj Ghat, Iron Pillar, Sansad Bhavan, Jantar Mantar, Purana Quila,Nizamuddin Dargah, Laxminarayan Temple, Gurudwara Bangla Sahib, ISKCON Temple, National Museum, National Rail Museum, National Zoological Park and many more. A visit to places like Chandni Chowk, Sarojini Nagar Market, Dilli Haat and Parathe wali Gali is also sure to make your Delhi tour more enjoyable.
Adding to these sightseeing places are the latest technologies and facilities which are available in the city. Along with this, at Delhi Tourism, a division of Holidays DNA, we further ensure a hassle free holiday through our Delhi local sightseeing tour packages. Most of these packages are organized by best car rental companies in Delhi and, these companies have been shortlisted on various service parameters.
Through our customised Delhi tour packages which our travel experts design based on your requirements, you can explore Delhi in absolutely easy way. With us by your side, you can leave all your worries and focus on getting the maximum out of your local sightseeing tour.
How to reach Delhi
Reaching Delhi is one of the added advantage of Delhi tour. Enjoying a well connectivity with the rest of the country and the world, Delhi can be reached via railways, roadways and airways.
Many regular trains run to Delhi from all over the country presenting you with a wide variety of travelling options to choose from. Hazrat Nizamuddin Railway Station, Old Delhi Railway Station And New Delhi Railway Station Are the three major railway stations in Delhi.
Similarly Delhi receives frequent domestic flights from everywhere. For those travelling by road, ISBT (Inter State Bus Terminus), Sarai Kale-Khan Bus Terminus and Anand Vihar Bus Terminus are three main bus stands in the city.