New Delhi is not just the capital of India and the centre of power, but also a great starting point for a number of trips nearby. Its convenient location makes for thrilling road trips to the mountains, deserts and even forests, apart from modern planned cities and quaint villages.
There are numerous places to visit near Delhi within 100 kms, especially without breaking the bank. While you can surely take flights to almost every place in India, the excellent railway and road networks ensure that you can also do budget trips via overnight buses, hitchhiking, driving or taking a train.
Even though Delhi will offer you sprawling gardens, walks along posh bungalows and countless heritage sites, within only a hundred kilometres, you will be able to trek, camp, play with the snow, sight wild animals, and indulge in other exciting activities. Here's a list of interesting places to visit near New Delhi within 100 kms:
Sightseeing Places near Delhi within 100 kms
Get set to pack your bags for a weekend (or longer, if you so prefer), as you prepare to explore the following amazing destinations, just a few hours away from Delhi:
1. Faridabad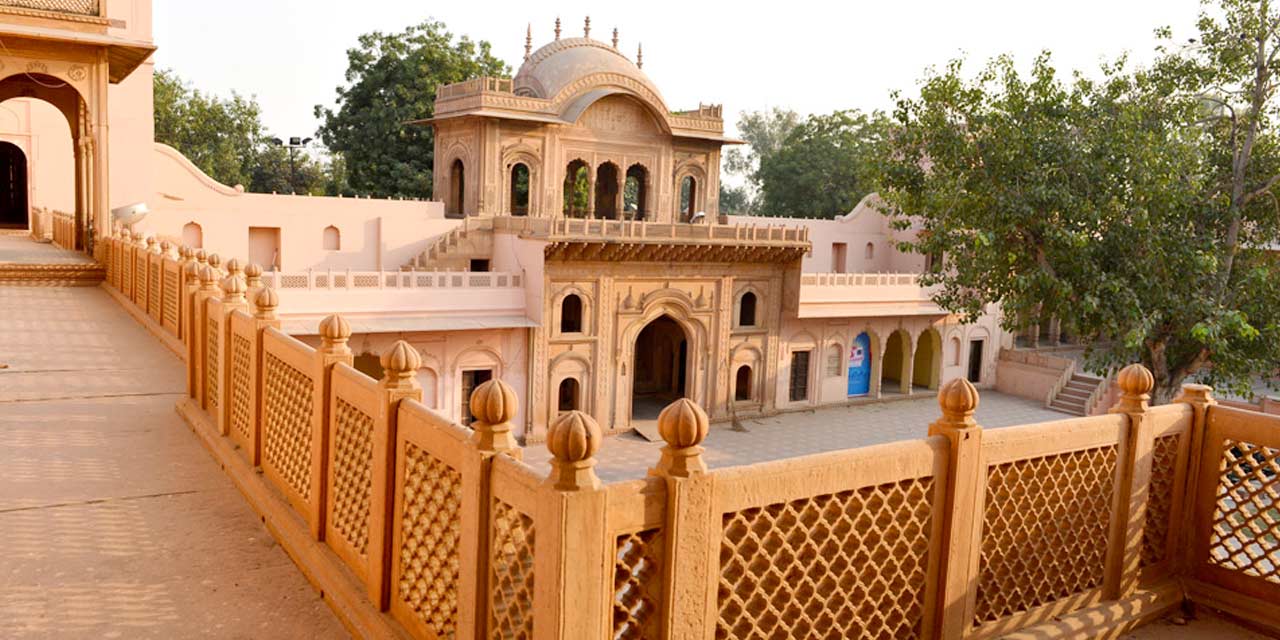 Located just 50 km from the capital, this Haryanvi city is often overlooked by sightseers. However, there is a treasure trove of lakes, palaces and even a wildlife sanctuary that beckons travelers to explore Faridabad.
What was initially a set of seven mines a long time back, is now a private lake in the Death Valley of Faridabad. This pristine lake is quite deep as clear waters have filled the abandoned mines. Not far from the Death Valley is another beautiful lake in Surajkund – Bharadwaj Lake.
When you reach the Ballabhgarh area of Faridabad, you will come across a gorgeous palace – Nahar Singh Mahal. The palace took over 100 years to be built, beginning from 1739 AD to 1850 AD, and is now a hotel and a restaurant.
Wildlife lovers can head to Asola Bhatti Wildlife Sanctuary to learn about indigenous flora and fauna. Birders will have the opportunity to identify over 200 bird species, while appreciating the abundance of trees, butterflies and animals.
2. Gurugram (or Gurgaon)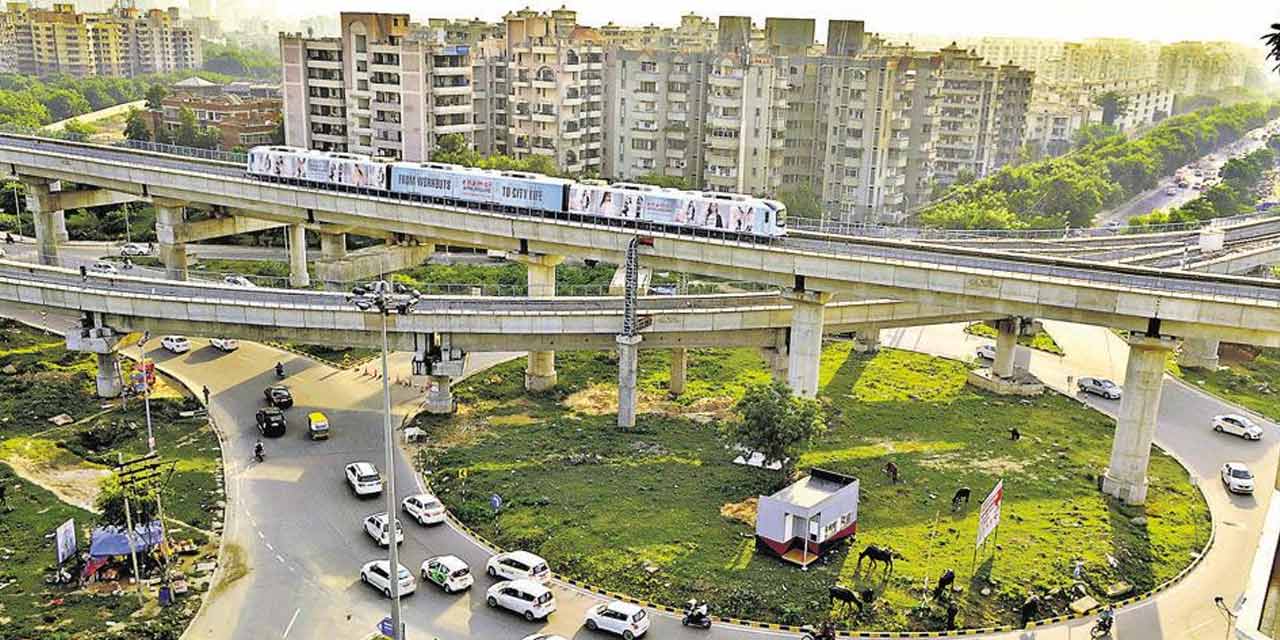 Only 43 km from New Delhi, Gurugram is not just another city in the National Capital Region (NCR). There are parks, museums and natural sights to be explored in this IT hub. Actually a part of Haryana, Gurgaon displays more cosmopolitan vibes than most other Haryanvi cities.
The Leisure Valley Park or Maharana Pratap Swaran Jayanti Park is the perfect place for a relaxing picnic in the heart of the town. You don't even have to pack your own food as there are plenty of places to buy snacks from. There's also a restaurant next to the park, should you crave a proper sit-down meal. If you visit in the evening, don't forget to enjoy the fountain show.
Sultanpur National Park and Bird Sanctuary is a must-visit attraction, not only for its indigenous birds but also for the migratory birds which arrive here in droves in the winter. There is a huge lake in the premises where you can also spot water birds, which are not easily seen at other places.
Gurugram is popular for golfing as it has umpteen golf clubs and resorts that help you perfect your putting skills. Choose from ITC, DLF, Golden Greens and more. The 18-hole courses will make your tee-time worth the expenditure!
If history interests you, drop in to the Mughal-style Sheesh Mahal in Farrukh Nagar. Built in 1733 AD, this palace was once the residence of the Mughal Governor, Faujdar Khan. Its mirror-studded wooden ceiling and wall in the Diwan-e-Aam (common court) is the highlight of the palace.
3. Kuchesar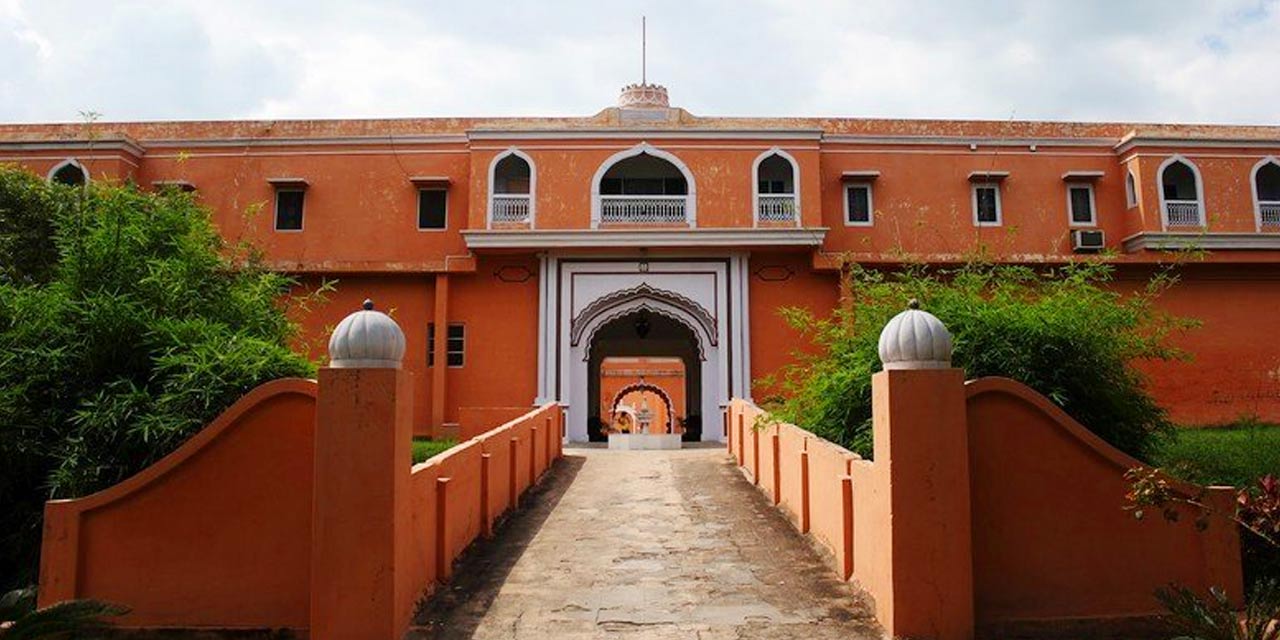 100 km away from Delhi, you lose the city trail along with its hustle and bustle as you arrive in the village of Kuchesar. During the British Rule, this used to be a princely estate. Now, just a hamlet in the Bulandshahr district of Uttar Pradesh, Kuchesar has a couple of regal spots that will keep you coming back for more.
The Kuchesar Fort, built in 1734, is set in a mangrove. Also known as the Mud Fort after its original building materials, part of the façade has now been converted into a palace hotel. At Mud Fort Kuchesar Heritage Hotel, you can bask in the former glory of this Jat Kingdom while relishing the royal treatment.
4. Neemrana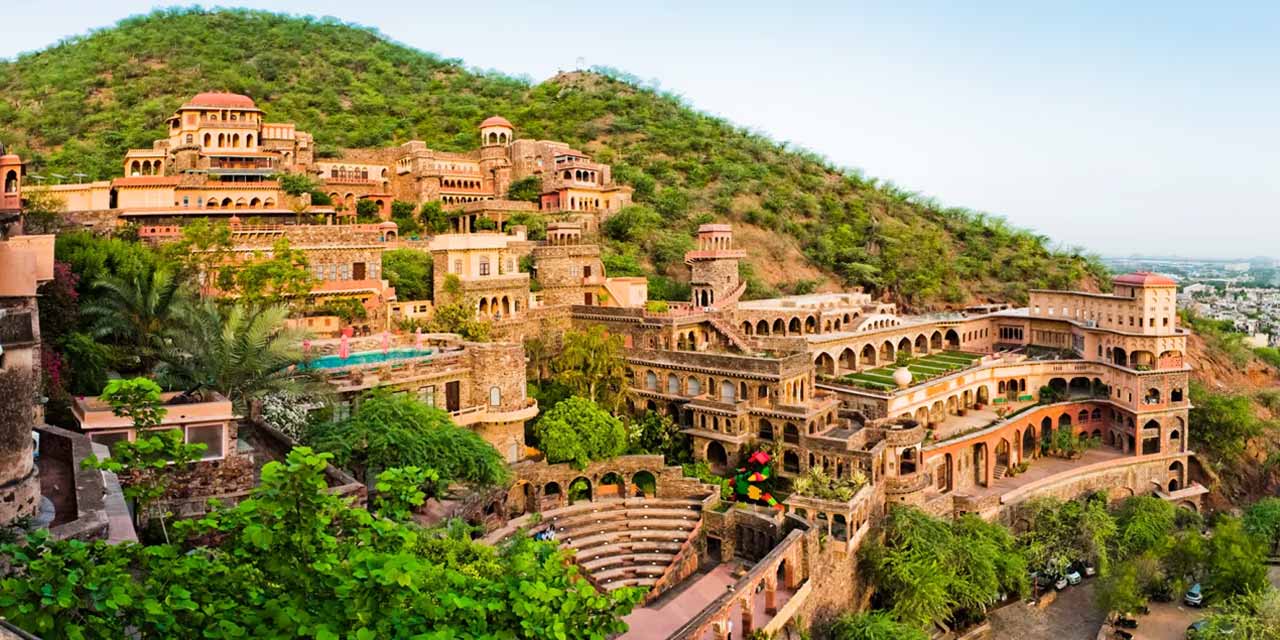 This Rajasthani town in Alwar is famous mostly for the grand Neemrana Fort. But there are a few other places that you can visit in this area. The Neemrana Baori is an ancient stepwell with 170 steps (through 9 storeys) leading to the base. The baori is used till date for irrigation and household water consumption.
The splendorous Neemrana Fort was built in 1464 and passed a number of royal hands before being abandoned in 1947. Almost 40 years later, the palatial heritage fort was restored and eventually opened to guests as a luxury resort.
Neemrana Fort Palace is spread over 6 acres and across 14 levels. Apart from staying at the hotel, it is possible to tour the magnificent fort if you book it for a day. Guests can also enjoy camel rides, ziplining across the fort and a ride about the Neemrana village in a vintage car.
5. Okhla Bird Sanctuary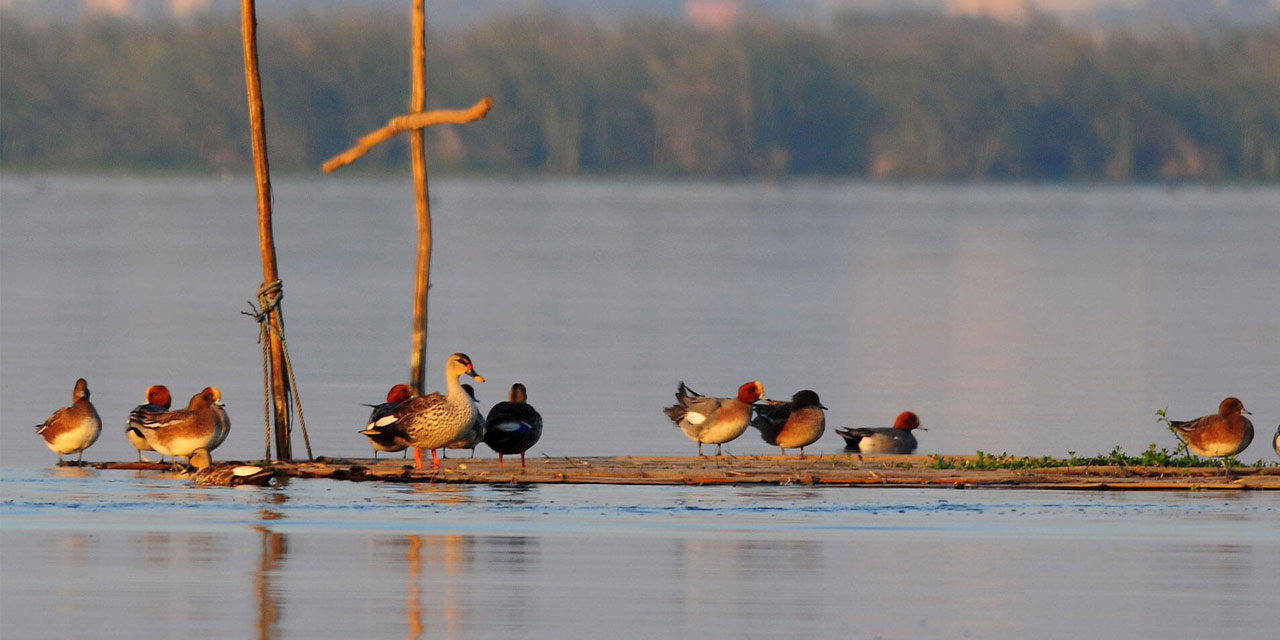 Located at the entrance of Noida, the Okhla Bird Sanctuary is counted among the 466 IBAs (Important Bird Areas) in the country. Spread over 4 square kilometres, the OBS (Okhla Bird Sanctuary) has more than 320 species of birds. Even CR (critically endangered) and NT (nearly threatened) birds can be sighted here.
Apart from birds, you can keep an eye out for some animals such as jackals, nilgais and hares. If you are interested in trees, you can identify about 188 species of plants. Plan your visit between November and March if you wish to be lucky with your spotting.
Indians can enter for only INR 30 while the fee is INR 350 for foreigners. The camera charge is INR 500 and INR 1,000 for Indians and foreigners, respectively.
6. Rohtak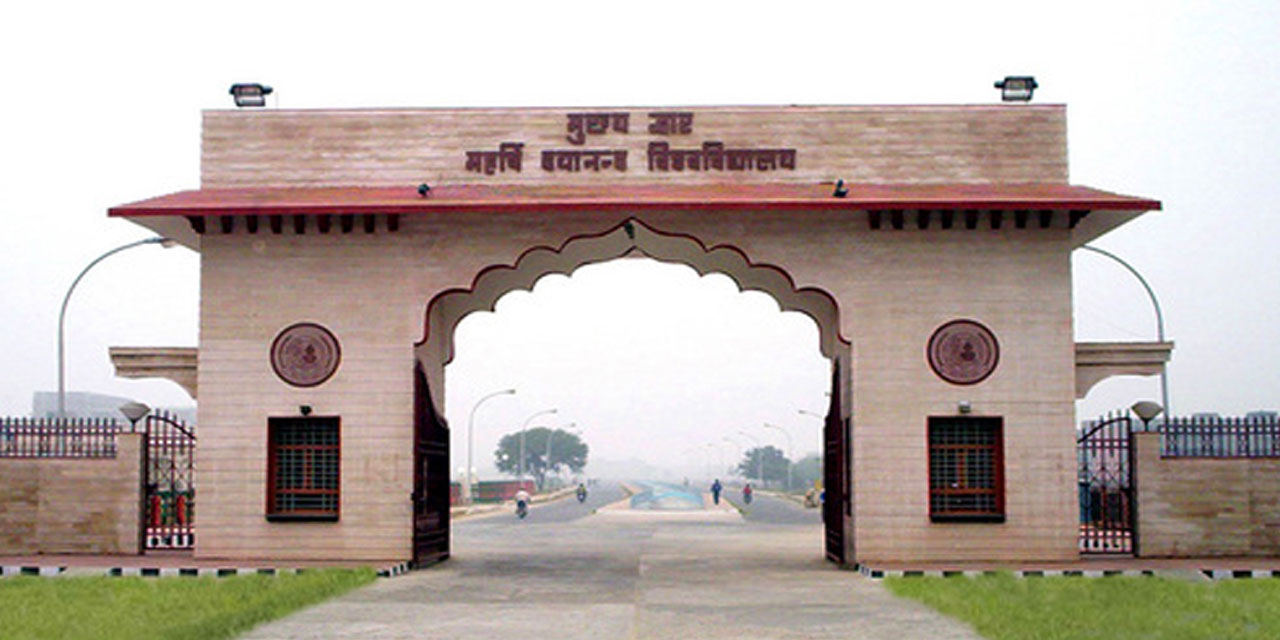 Most people visit Rohtak only to meet their relatives or friends who study in one of the premier institutes of Management or Engineering (IIM Rohtak or IIT Rohtak). But did you know you could club such visits with a little bit of sightseeing? Located about 65 km from Delhi, Rohtak has a few attractions to keep you occupied.
You can stroll inside the Mansarover Park, M.D.U. Rose Garden or HUDA City Park if you are fond of greenery and flowers. The Rohtak Zoo is a great place to take your kids along as there's a water body and plenty of trees here, along with some common animals. Finally, take a quick glance at the Tilyar Lake before driving back to Delhi on the same day.
7. Meerut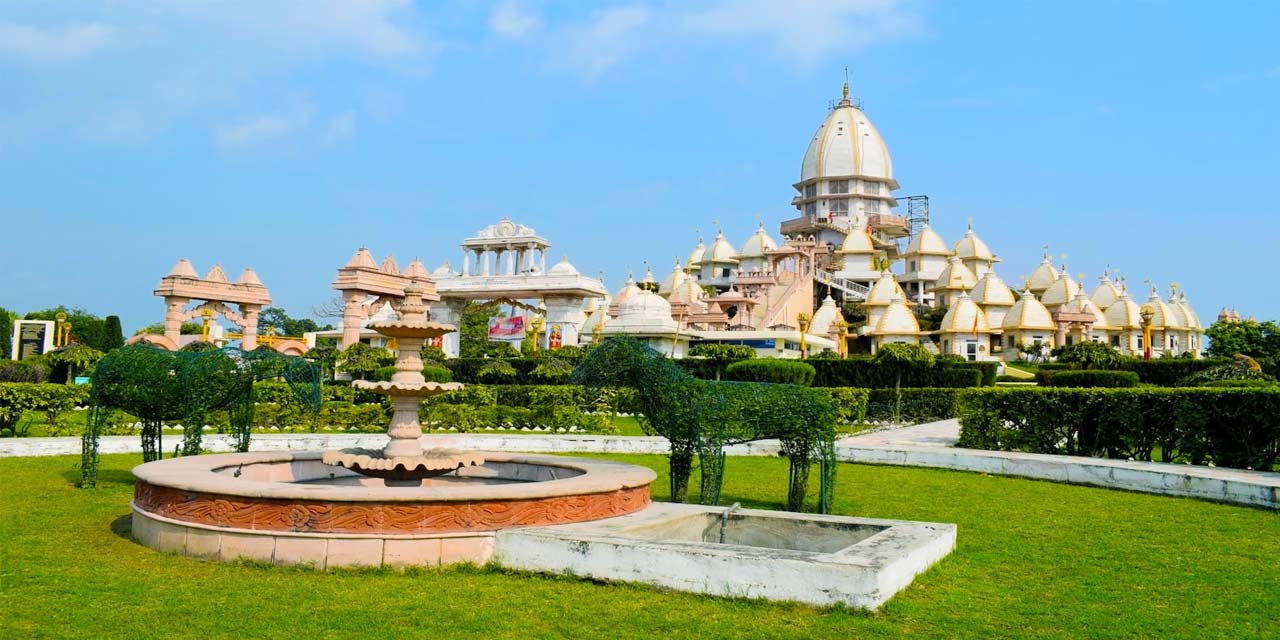 Situated almost 90 km from New Delhi, Meerut is steeped in history as excavations dating back to the Indus Valley Civilization have been discovered here. However, the modern-day city offers a number of temples and churches for those into religious tourism.
You can observe the Kali Paltan Mandir, a pristine white Hindu temple which bears some resemblance to the temples of Madhya Pradesh. The Augarnath Temple is another architecturally arresting temple with its distinct spires and terraces. Christian influence in the area has given rise to a number of churches such as the Church of St. John. Also, not to be missed is the brick red clock tower called the Ghanta Ghar.
8. Panipat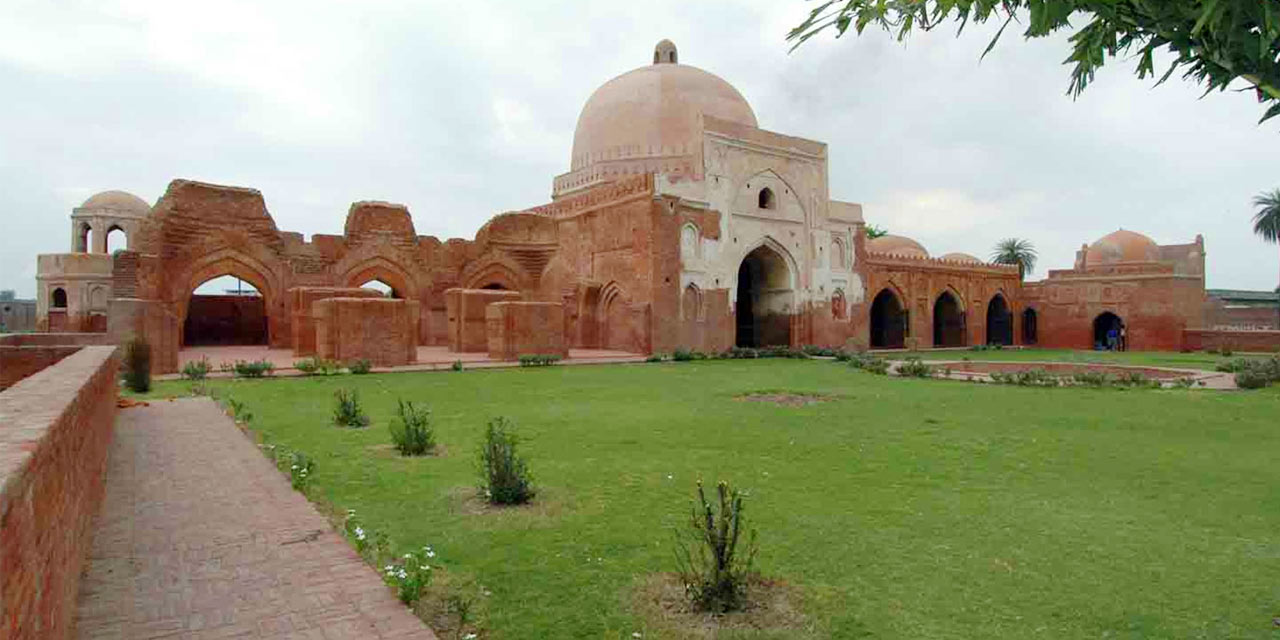 Another historic destination which is 90 km from Delhi is Panipat. Made famous by the three battles of Panipat which were fought here, the city is presently referred to as the 'Textile City', thanks to a flourishing textile industry backed by skilled weavers.
The Mughal heritage of Panipat is evident in the historical mosques and tombs that dot its landscape. One of the oldest mosques in India, Kabuli Bagh Masjid was built by the first Mughal Emperor Babur, to celebrate his victory over Sultan Ibrahim Lodhi in the First Battle of Panipat.
The mosque is named after his wife, Mussammat Kabuli Begum. Subsequently, a garden and a gate were added to the red sandstone structure in the following year. Much later, the mosque was further enhanced with a masonry platform by Emperor Humayun after he won a battle with Sher Shah Suri.
Another notable mosque is the Bu Ali Qalandar Dargah named after the Sufi saint Shaikh Sharafuddeen Bu Ali Qalandar Panipati. This is almost a site of pilgrimage as Muslims from various parts of India visit here only to meet the Peer Baba at this dargah. Quite close to it is the tomb of Sultan Ibraham Lodi.
Open on all days from 9 AM to 5 PM, the Panipat Museum has a wonderful collection of Haryanvi art and crafts, pottery, armours, sculptures, apart from jewellery, documents and other artefacts from the times of Babur and Akbar.
9. Tijara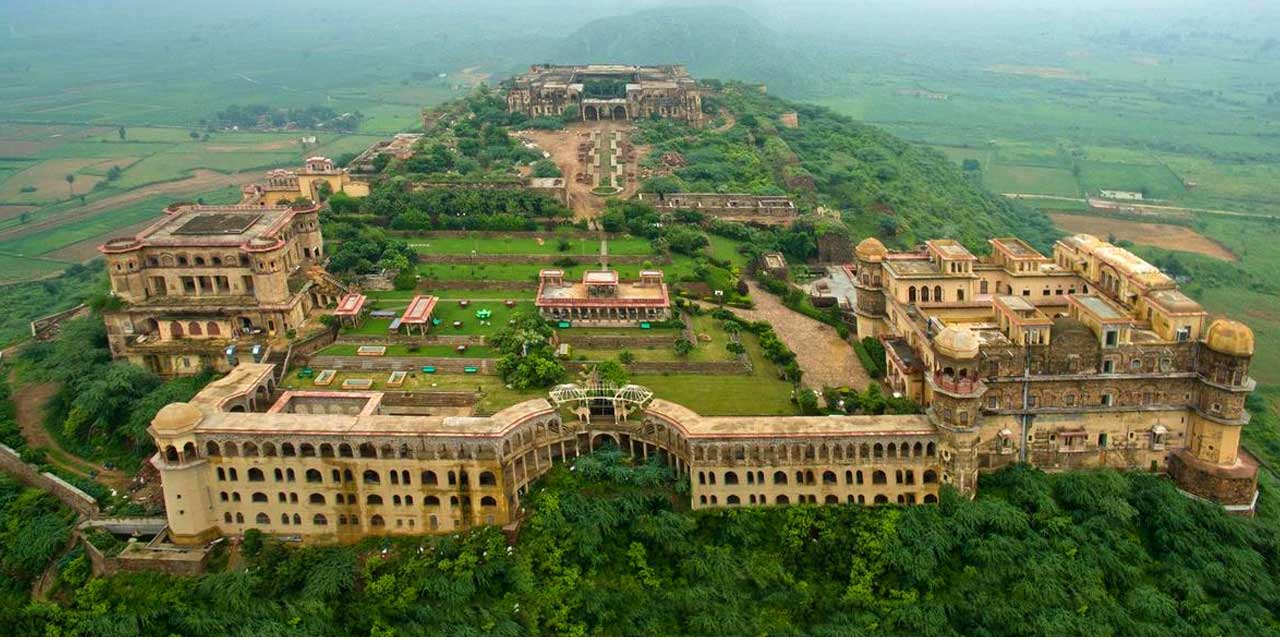 Almost a 100 km from New Delhi, Tijara is renowned for its fort which is now the Tijara Fort Palace, a luxury heritage hotel managed by the Neemrana Group. Tijara Fort has been constructed in an architectural style which is an amalgamation of the Afghan and Rajput styles. The palace has now been converted into a hotel and is up and running since 2016.
Close to the fort, there are a group of Jain Temples, the most important of which is dedicated to Chandra Prabhu Bhagwan, the 8th Jain teerthankar. Built in 1956, the temple has a 15 feet tall statue of his, apart from smaller statues of Mahavir and Parshvanath.
10. Sohna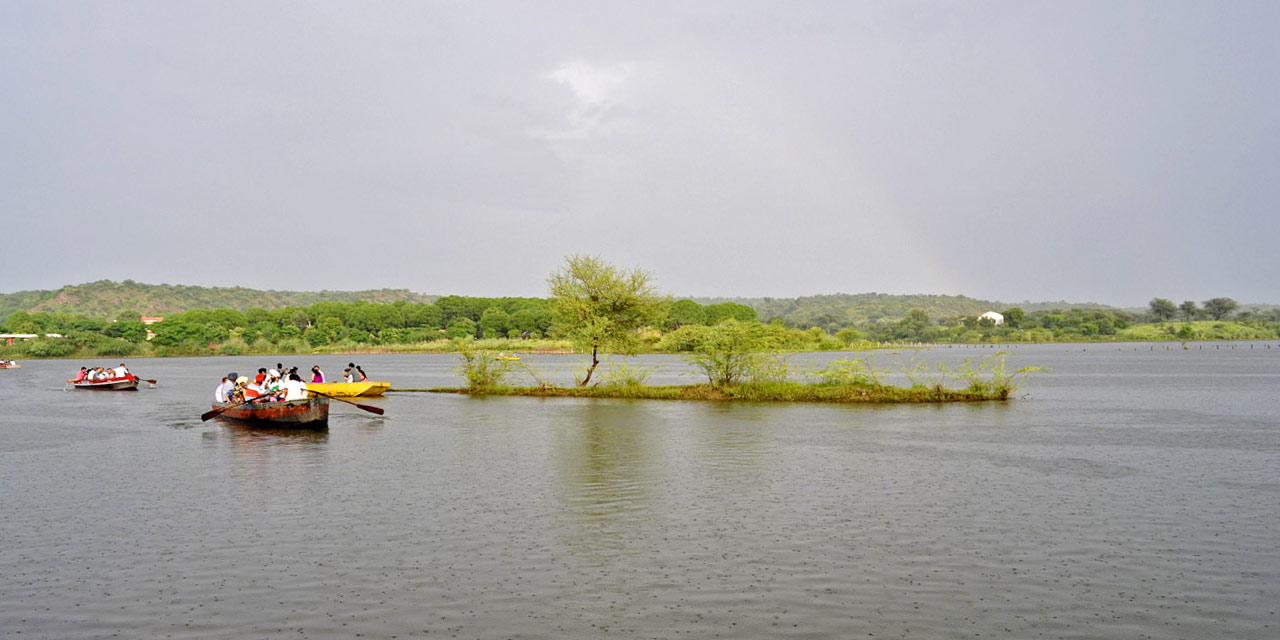 A 60 km drive from New Delhi will bring you to Sohna which is set at the foothills of the Aravalli range of mountains. Covering a sprawling 3,000 acres in area, the Damdama Lake in Sohna figures among the largest lakes in the state of Haryana. The lake is 20 feet deep under ordinary circumstances, but soars to 50 feet in the monsoon!
Another manmade lake nearby is the Badkhal Lake. It is easy to spot a number of lakes in this area which once were mines but now have been filled by rain water. Sohna is also famous for its natural hot springs which are thought to cure many skin diseases.
Just outside the city, an ancient Shiva temple by the name of Shiv Kund attracts hordes of Hindu worshippers. Believed to be more than 500 years old, the temple also has some of Sohna's hot water springs, which aids in pulling in visitors.
11. Garhmukteshwar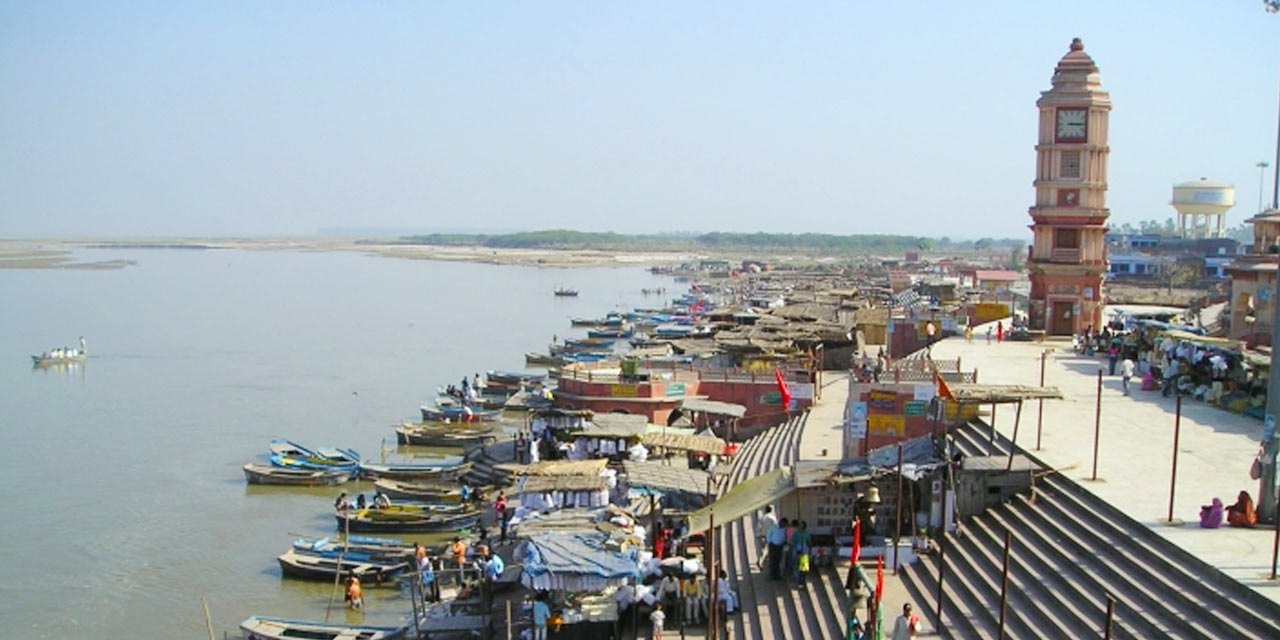 At a distance of 100 km, Garhmuktshwar is counted among the 'holy towns' of India due to its proximity to the mighty River Ganga (which flows at a distance of 5 km from here). There are a number of temples dedicated to the River Ganges here. Some prominent examples are Ganga Mandir and Nakka Kuan Mandir. There is even a mosque for the benefit of the Muslims.
12. Nuh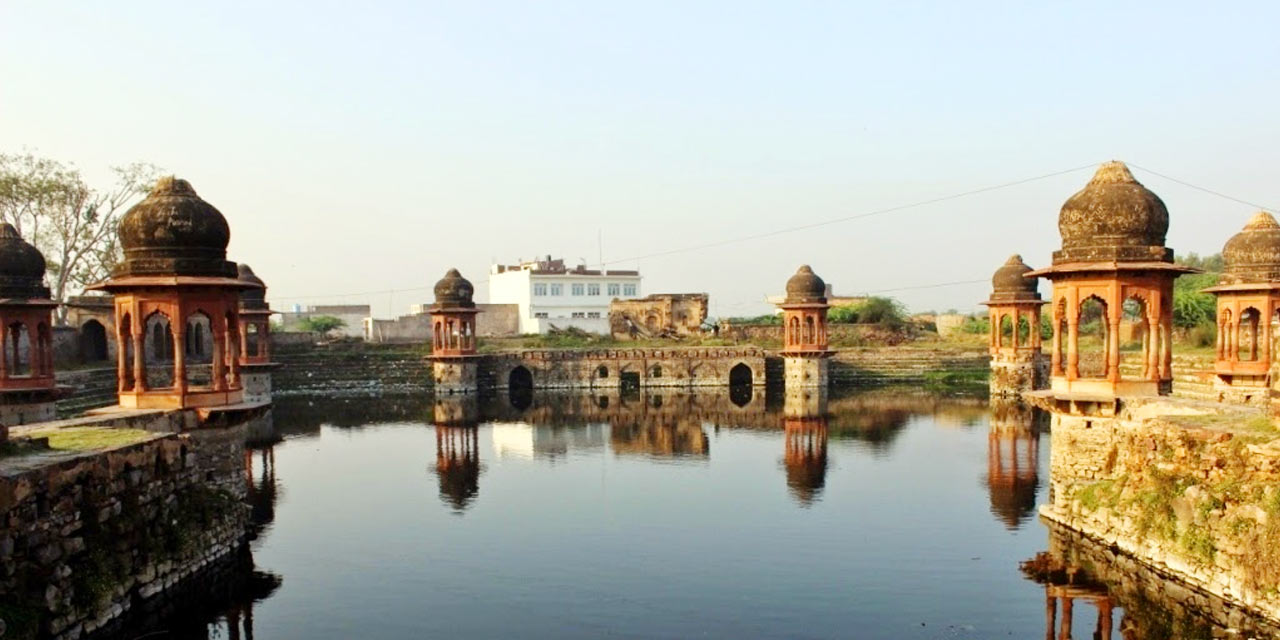 The little known district of Nuh has a few sights that will make you sit up and take notice. 90 kilometres from the capital of India, Nuh is home to the Chui Mai Pond and Water Tank. On the reservoir, one can see a few cenotaphs made of red sandstone.
A few kilometres away, Sheikh Musa's tombstone haunts most visitors with its shaking minarets. It is said that shaking one minaret lets you feel the vibrations in another. A combination of Rajput and Mughal architecture, this tombstone should certainly be on your list.
---
We at Delhi tourism, a division of Holidays DNA, offer an unforgettable holiday experience with plenty of Delhi tour packages. Choose the best deal at pocket-friendly prices to have the perfect time of your life. Or, you can also make your travel a hassle-free journey with one of the top car rental companies in Delhi and visit all the popular sightseeing places of Delhi in a relaxed manner. Please fill us the Contact Us form to know more about the packages.
Happy travelling!!