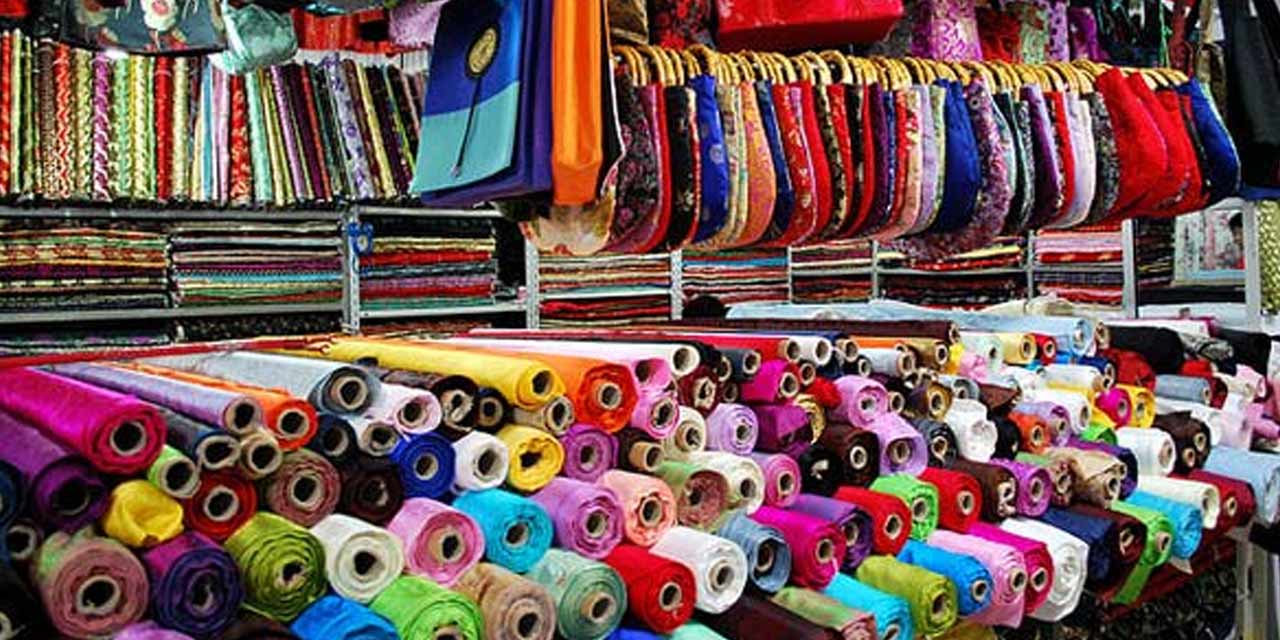 Lajpat Nagar market Delhi Entry Fee
---
Lajpat Nagar market Delhi Phone
N/A
---
Quick Facts about Lajpat Nagar market Delhi
Lajpat Nagar market Delhi Timings
| Day | Timing |
| --- | --- |
| Monday | Closed / Holiday |
| Tuesday | 10:00 am – 9:00 pm |
| Wedesday | 10:00 am – 9:00 pm |
| Thursday | 10:00 am – 9:00 pm |
| Friday | 10:00 am – 9:00 pm |
| Saturday | 10:00 am – 9:00 pm |
| Sunday | 10:00 am – 9:00 pm |
Rating:

| 4 stars, of total 53 reviews
Lajpat Nagar market Delhi Address: Lajpat Nagar II, Lajpat Nagar, New Delhi, Delhi, 110024, India
---
Lajpat Nagar Market, also popularly known as the Central Market is where you will find all women hopping for their ethnic wear shopping. It is also a great shopping destination for buying household items, garments, textiles, shoes, etc. at affordable prices. There are a lot of eateries to ensure you can eat comfortably while you shop.
History of Lajpat Nagar Market
Post the India-Pakistan Partition, a lot of Hindus & Sikhs moved to this area and formed Lajpat Nagar in 1950. It is named after the freedom fighter, Lala Lajpat Rai who is also popularly known as the Lion of Punjab.
Do Note: Do not get confused with the Lajpat Nagar in Ghaziabad.
Fun Fact: A lot of Bollywood movies, namely, Vicky Donor, Cocktail, Oye Lucky! Lucky Oye, Do Dooni Chaar, have been shot in and around this neighbourhood.
Recommended Time: 3 Hours
Image Gallery of Lajpat Nagar market (Shopping) Delhi
What to buy from Lajpat Nagar Market?
1. Heavy Ethnic Wear: If you have a wedding or a celebration around the corner where you need to flaunt a beautiful Lehenga, Salwar, Dhoti, Saree, Garara or anything ethnic or Indo-fusion, Lajpat Nagar is the perfect place for you. There are glittering showrooms which have very exquisite & fashionable outfits like Shubham (Shop 108), Shakuntlam, Om Sons Bridal Store etc.
But if you want to purchase it at reasonable prices, you can explore the narrow lanes where you will find outfits from Surat, Jaipur, Calcutta being sold at a very reasonable price. There is not a lot of scope of bargaining unlike other shopping markets in Delhi but they are well-priced and won't burn a hole in your pocket. Outfits here start at Rs.2000.
Omara Womenswear is one small store that sells designer items at an affordable price.
2. Casual Ethnic Wear: If you want to shop for everyday ethnic or indo-fusion wear which you can wear to work or just a casual outing, Lajpat Nagar won't disappoint you either. There are stacks of Kurtis available with the street vendors that start at as low as Rs.150.
There are shops like Batla Fashion which has a very tasteful collection and offers good quality and are extremely affordable.
3. Fabric: If you are somebody who likes designing their own outfits, you will be delighted to see the range of fabric collection here. Shops like KC Creations, Prakash Collections, Istri Vastra, Meenakshi would be your perfect choice.
You will also find narrow lanes that are selling borders, laces and other items that can help you complete your outfit.
4. Jewellery & Cosmetics: Of course, no outfit is complete without glamming them up with jewellery and you will be overjoyed to see the collection of artificial jewellery available in the market.
Not just that, there are a plethora of shops selling junk accessories and everyday makeup.
5. Branded Clothes: Lajpat Nagar Market also offers various brands to shop from such as ALL, Mufti, Fab India, Miniso, Westside, Shree, Chunmun, Max and many more.
You can also shop for other items like crockery, men's wear, home decor items etc.
Where to eat at Lajpat Nagar Market?
Few of the most popular joints to eat at the Lajpat Nagar Market are Golden Fiesta, Nagpal Chole Bhature, Dolma Aunty Momos, Shivam Suresh Chaat Vala, QD's Restaurant, Bikanervala, Firangi Bake, Biryani Blues, Hira Sweets & The Burger Club.
You could choose your pick from a street shop to a fine dining restaurant as per your mood & preference.
Places to Visit Nearby Lajpat Nagar Market
1. Movie At PVR: Post-shopping, one can also enjoy a movie at PVR in 3C's mall which is also located in the Lajpat Nagar Market.
2. Hazrat Nizamuddin Dargah: It is approximately 3 km away from the Lajpat Nagar Market and is one of the top ten places to visit in Delhi. One must experience the Qawali performance at the Dargah that happens every day from 5.00 pm to 9.30 pm. It is said to be a very soulful & an elevating experience.
You will need to walk down the eminent shrine Sufi Saint Nizamuddin Auliya and the well-acclaimed poet Amir Khusrau. You will be in for a delightful experience since the lances are brightly lit, have colourful decor and are flooded with various food stalls.
3. Amar Colony Market: You can also visit Amar Colony Market, which is a furniture market located in a different phase of Lajpat Nagar. It is a small lane which has about 10-20 street furniture shops that have intricate & artistic furniture. Even if you are not in the mood of purchasing, you could always take inspiration for the rare finds available here.
The artisans also refurbish old furniture & can create something which looks stunning and unique.
Some key nearby attractions that one can visit are Qutub Minar, Hauz Khas Village, Safdarjung Tomb, Dilli Haat and India Gate, National Science Centre.
Timings of Lajpat Nagar Market?
Lajpat Nagar Market is open from Tuesday -Sunday from 10.00 am to 9.00 pm. Lajpat Nagar Market is closed on all Mondays.
How to reach Lajpat Nagar Market?
Lajpat Nagar Market is located in the South Delhi District & is well connected by both road & metro.
The closest metro station to Lajpat Nagar Market is the Lajpat Nagar Metro Station which falls on both Pink Line & Violet Line. Take the exit from gate No.2 which is closest to the Central Market.
You can also take a cab or an auto to reach Lajpat Nagar Market. Finding a parking spot might be difficult, hence, we recommend you take a public conveyance to avoid the hassle.
Distance From Hazrat Nizamuddin Railway Station: 5.3 km
Distance From Indira Gandhi International Airport Terminal 3: 19 km
Distance From Kashmiri Gate Bus Stand: 20 km
Add shopping at Lajpat Nagar Market to your travel itinerary and shop, eat and have a great day in Delhi. To explore all the popular sightseeing places in Delhi, you can hire a private cab from top car rental companies in Delhi at pocket friendly prices.
---
Delhi Tourism, a division of Holidays DNA helps you to explore the best of Delhi with various Delhi Tour packages that offer a peek into all the popular tourist attractions of this city in the comfort of a private cab. To know more about the various packages, please fill the Contact Us form and we will get back to you.
Location Map for Lajpat Nagar market Delhi