By offering an unforgettable amalgamation of past with present and of history with modernity, the city of Delhi has become a place that every traveller must visit at least once in his or her lifetime. Our 1 Day Delhi Tour Packages promises a holiday filled with experiences that are worth cherishing.
From its rich historical significance to present grandeur, from UNESCO recognized heritage sites to magnificent buildings of modern India, from haggling at the local market for prices to pampering yourself with best of modern amenities.
From enjoying a culinary treat at various fine dining restaurants of every possible cuisine to savouring street food, a 1 day tour to Delhi by private car is full of pleasant contrast and colourful surprises.
An ideal destination for every travel lover, Delhi attracts hordes of tourists from all over the world. The city of Delhi has something to offer each and every one. Whether you are travelling with family or friends, with kid or just spouse, with colleagues from office or a college group, you will find many suitable holidaying options in Delhi.
With our 1 Day Delhi Tour Packages by car travellers can experience this city in a much more comfortable and organised manner. Delhi tourism along with the help of various Delhi tour organizers designed the best 1 day tours in the city. The listed tour organizers here make all the arrangements for your local sightseeing tour so that you can visit the most popular sightseeing places in the Delhi without any hassle.
Although to explore Delhi extensively one needs at least a few days in hand but if you are visiting for just a day or two, you can explore the city through the extensive range of 1 Day Delhi Tour Packages that we have designed by keeping varied needs and preferences in consideration.
At Delhi Tourism, a division of Holidays DNA, we ensure that you get the most out of your Delhi tour through our shortlisted tour packages which we gathered from multiple tour operators in Delhi.
We not only offer you the opportunity to choose the most suitable 1 day Delhi tour packages by car from some of the best Delhi car rental companies and tour organizers but also offer assistance if you need customised 1 day tour packages.
There are many top places to visit in Delhi that you can plan through these 1 day tour packages. Guests can select from the pre-designed day tours or request the tour organizers to customize a package for you as per your preferences of sightseeing places like start your delhi day tour from airport itself and provide you with detail itinerary and transparent pricing.
List of Top Rated Places to Visit with Delhi 1 Day Tour Packages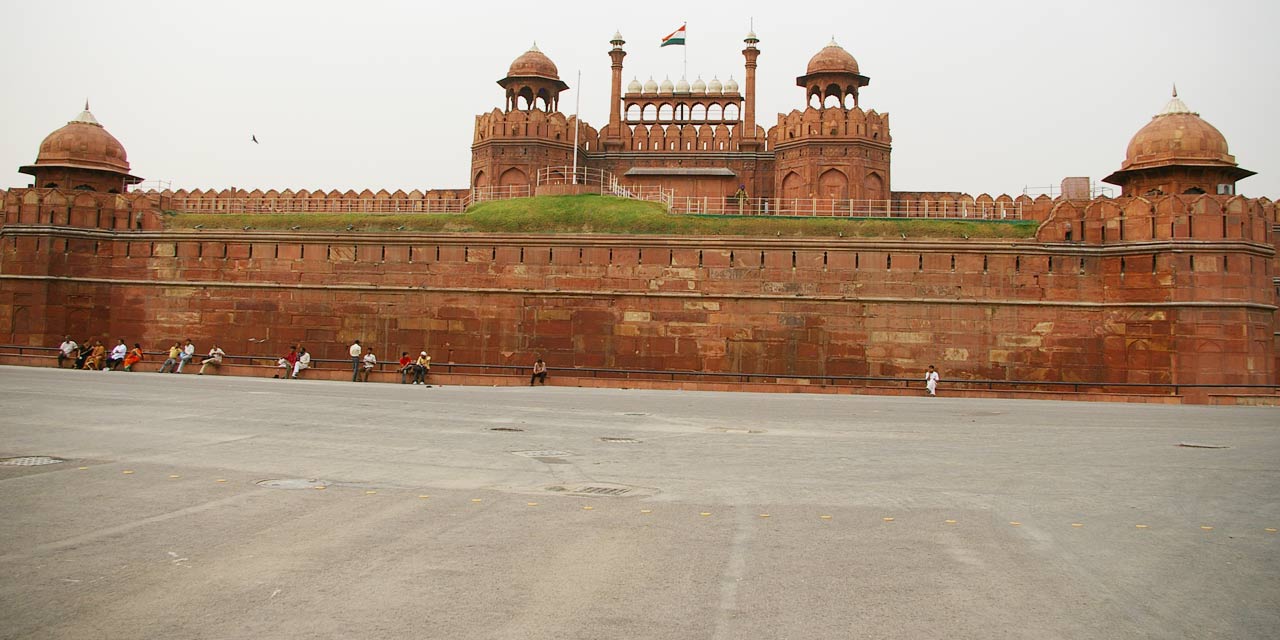 No Delhi Local Sightseeing Tour Packages can be completed without a visit to Red Fort, which is a UNESCO world Heritage Site. Red Fort located on the bank of Yamuna River and in front of the Chandni Chowk, was built from 1639 to 1648. Also known as Lal Qila, this structure of red sandstone, allures everyone with its magnificent architectural beauty and historical importance.
The monument of Red Fort consists of various significant sections such as Naubat khana, Rang Mahal, Diwan-i-Aam, Diwan-i-Khas, Mumtaz Mahal, Nahr-i-Bihisht, Khas Mahal, Hammam, Moti Masjid and Hayat Baksh Garden.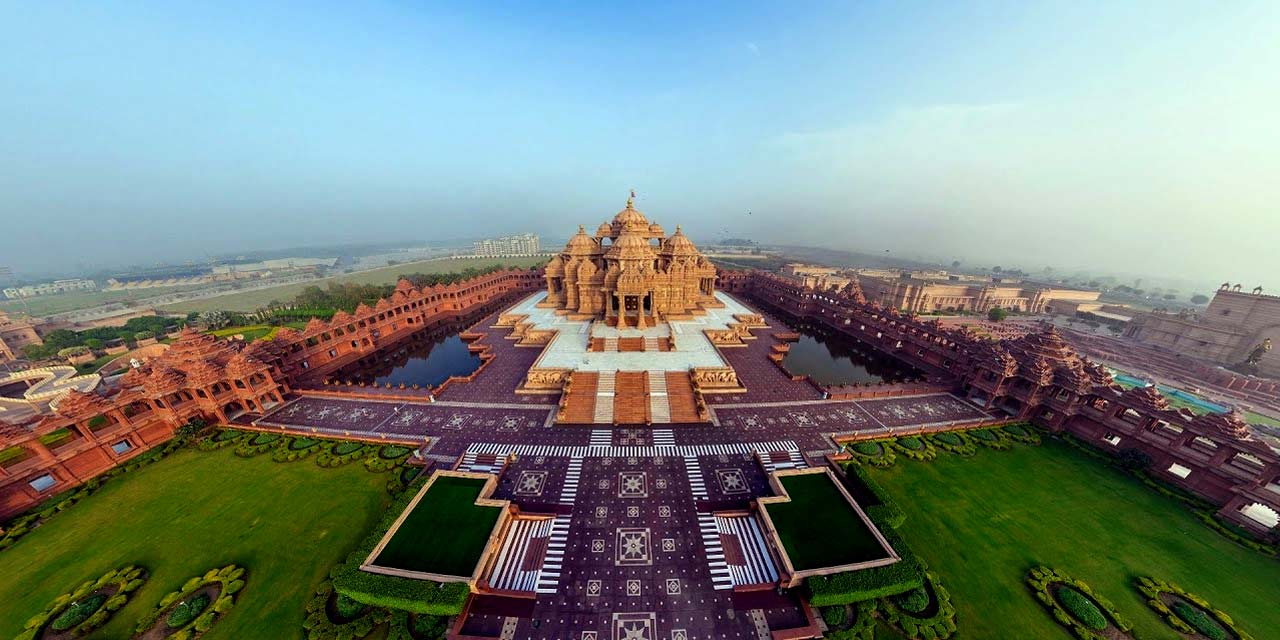 Dedicated to Bhagwan Swaminarayan, Akshardham Temple is another prominent tourist attraction in Delhi. Constructed in 2005 by Bochasanwasi Shri Akshar Purushottam Swaminarayan Sanstha (BAPS), this temple complex presents an aesthetically designed architecture with an equally spiritual atmosphere. Built with sandstone and marble which have been carved beautifully, this temple boasts of an impressive structure which also comprises of various water bodies, open lush green gardens and courtyard.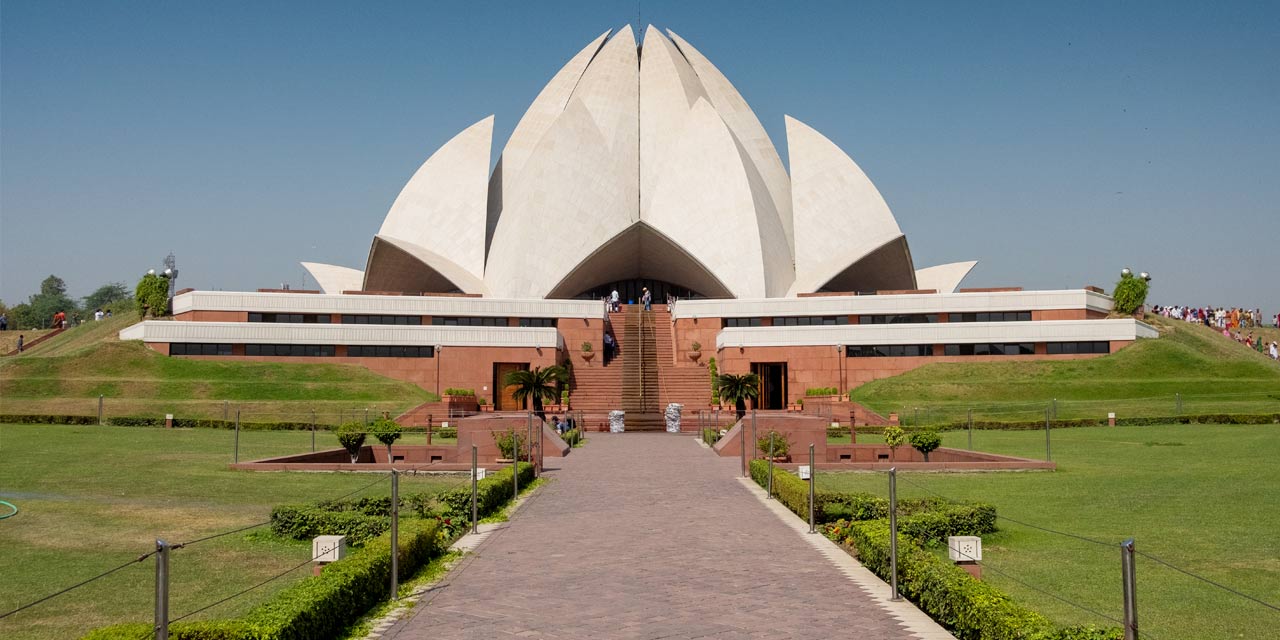 Built with a whopping cost 10 million dollars, Lotus Temple is dedicated to Bahai faith, which believes in oneness and unity of all religions. This temple, located near the Lajpat Nagar Flyover, was opened to public in the 1986 and since then it has been attracting tourists from everywhere. Its unique structure of a lotus flower mesmerizes everyone.

A UNESCO world heritage site, no Delhi tour is complete without a visit to Qutub Minar, even if you are on a 1 Day Delhi Tour Package. Built by Qutub-ud-din Aibak as the tower of victory with a height of 73 meters and a diameter of 14.3 meter.Later, Iltutmish completed the construction of this five storeyed Minar. The top floor of the Qutub Minar was later rebuild by Firoz Shah Tughlaq. One can find Quran verses on the stones on the minar.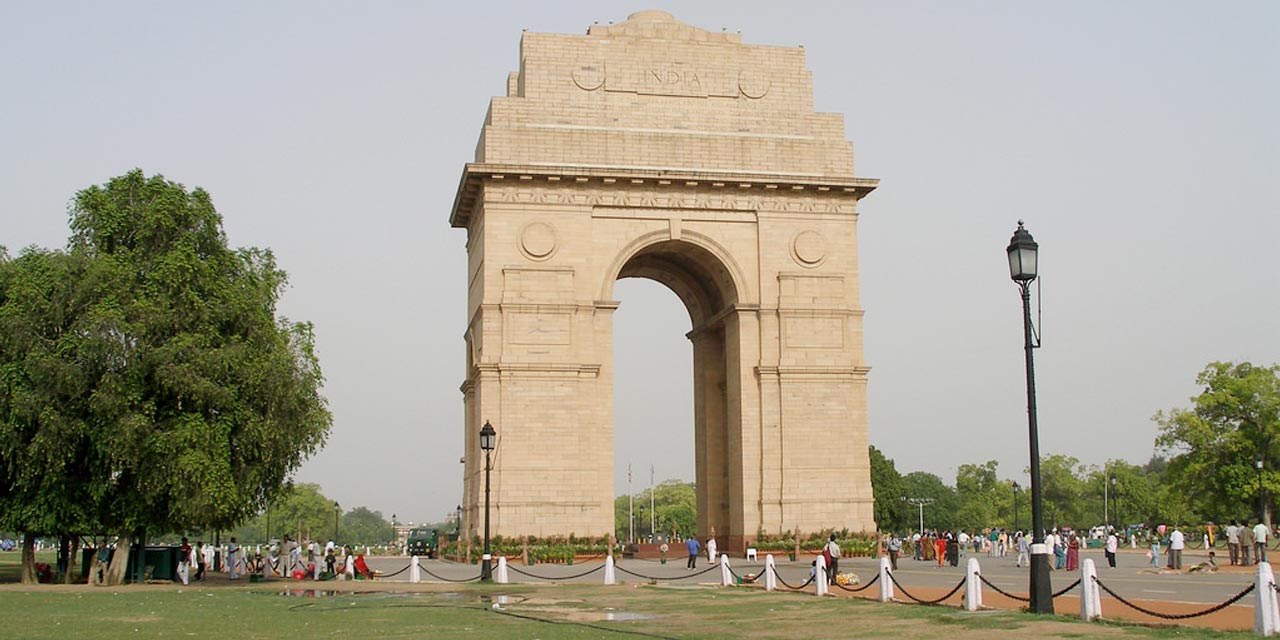 India Gate is one of the defining monument of any of Delhi tour. Designed by Edwin Lutyens, the foundation stone of India gate was laid out in 1921 by the then Duke of Connaught. It was built in the memory of 70,000 soldiers of British Indian Army, who had lost their lives during the World War I.
In 1972, Amar Jawan Jyoti (flame of the immortal soldier) was inaugurated by the then Prime minister of India Indira Gandhi, serving as the tribute to the Indian Soldier who had lost their lives during the war of 1971 for the Liberation of Bangladesh. It is now a popular tourist spots, where locals and visitors come for a stroll in evening and morning to remember the soldiers.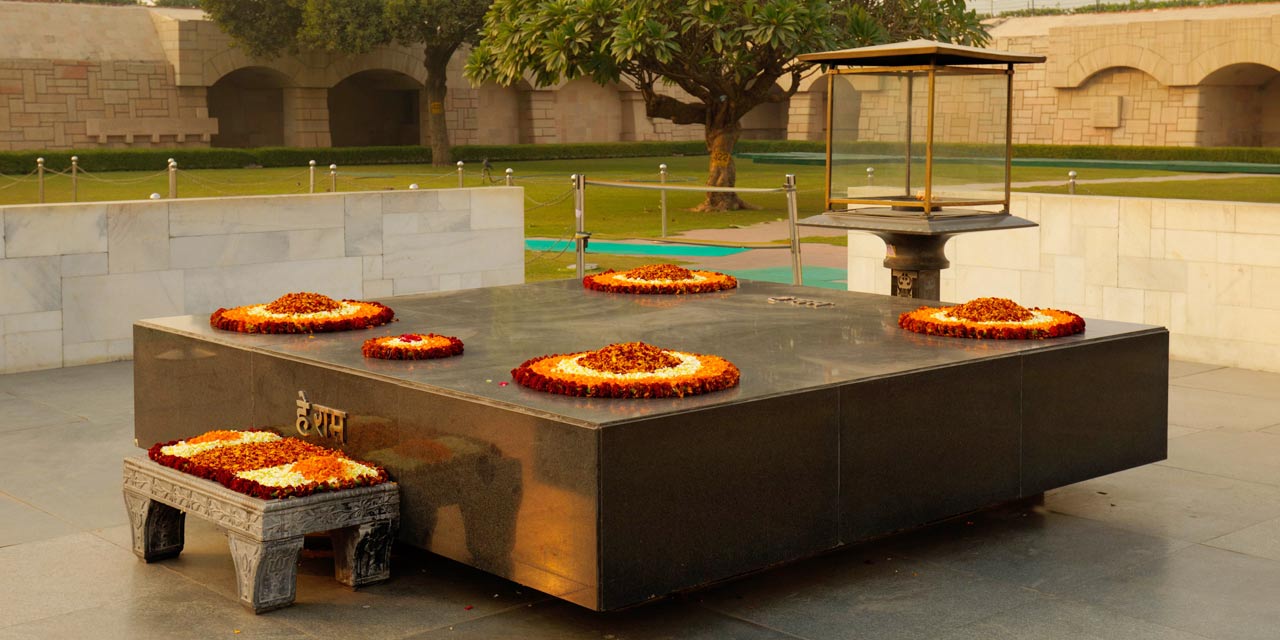 Home to the President of India, Rashtrapati Bhawan presents a beautiful amalgamation of present and past. This historical building was designed by Sir Edwin Lutyens and Herbert Baker. Its construction which took seventeen years was completed in 1929.
Spread over an area of 330 acres of land, this building comprises of mesmerising gardens bosting of rich flora, a state-of the art-museum complex (RBMC), 340 rooms which are located on four floors of the main building, clock tower, etc. It attracts tourists with its impressive structure that brings the past alive.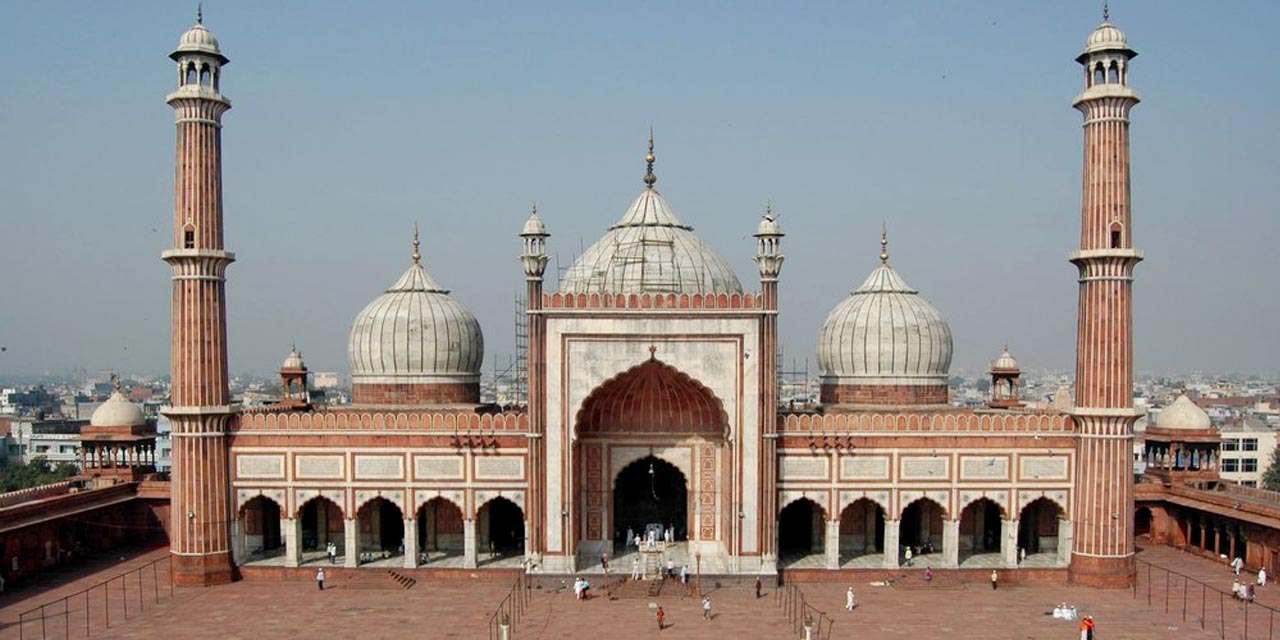 Built during the reign of Shah Jahan, Jama Masjid is another popular place to visit in Delhi. Located only 500 meters away from the famous Red Fort, a visit to both the places can be clubbed together. Built with white marble and sandstone, this monument presents an alluring architecture which attracts very visitor, irrespective of their religious inclinations. This mosque can be entered through north and south gates.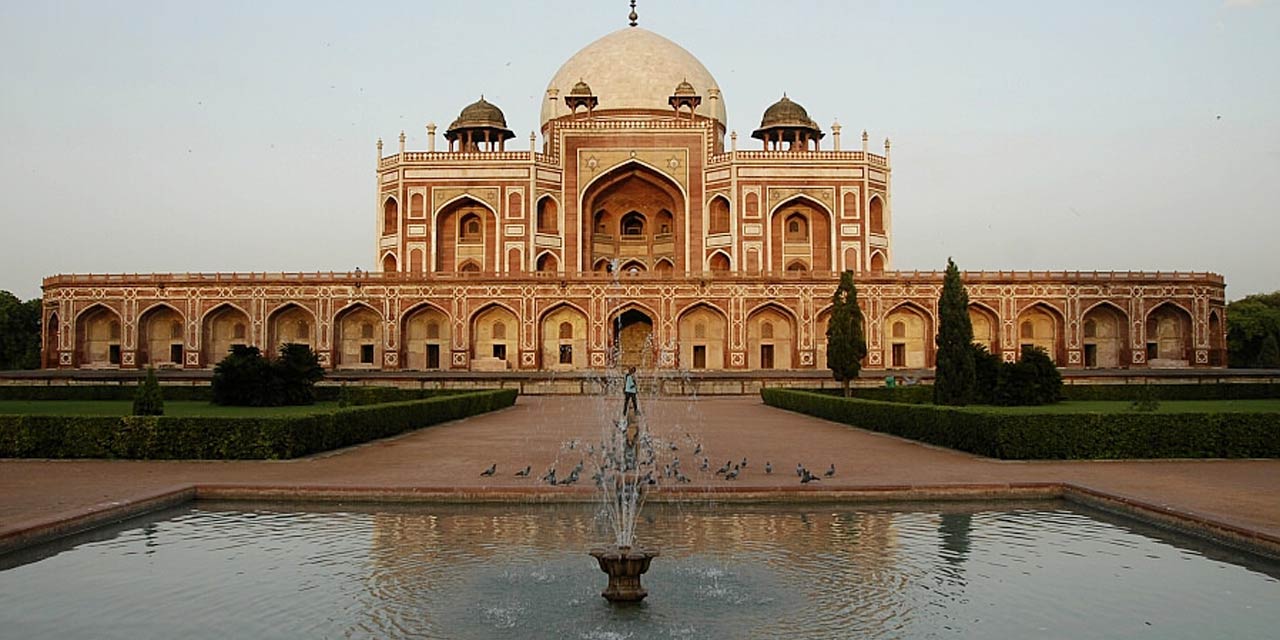 This ancient mausoleum with a height of 42.5 meters, which is considered as one among the first Mughal structures was built in 1565-1572. It was built by Hamida Banu Begum in the memory of her husband Mughal ruler Humayun. A UNESCO world heritage site, Humayun's tomb presents an astounding structure which has been built in Persian and Indian style of architecture.
The double dome mausoleum is located in the centre of beautifully laid our gardens which also consist of water pathways. A visit to this place is sure to take you back into era of Mughal reign.
Not only these, city has many more interesting places to visit. If interested our travel experts can offer information on the most suitable all-inclusive Delhi 1 day tour packages too. You can choose from various tourism places in city including ISKCON Temple, Laxminarayan Temple, Nizamuddin Dargah, Gurudwara Bangla Sahib, museums like National Zoological Park, National Museum and National Rail Museum as well as shopping places such as Janpath market, Sarojini Nagar Market and Chandni Chowk.
With a few more days in the city, you can explore tourist attractions such as Raj Ghat, Sansad Bhavan, Jantar Mantar, Safdarjung's Tomb, Lodhi Gardens, Sikandar Lodi's tomb, Purana Quila, Bara Gumbad, Iron Pillar, Sheesh Gumbad and, Shanti Vana.
To explore further you can visit our Delhi tour packages page where you will find listing of various kinds of tour itineraries for the city of Delhi and surrounding places while for ease of commutation and transportation you can reach out to one of these top cab operators in Delhi.
Best way to reach Delhi
Delhi enjoys well connectivity, allowing visitors to travel in an easy and comfortable manner. Most of the major international airlines and all the major domestic airlines operate from Delhi airport. Hence, travels can reach Delhi from any part of the world without much trouble.
With major rail stations such as Hazrat Nizamuddin Railway Station, Old Delhi Railway Station and New Delhi Railway Station, it is absolutely convenient for travellers to reach Delhi via railways too.
Roadways in Delhi is equally hassle free. The three major bus stands- Sarai Kale-Khan Bus Terminus, Anand Vihar Bus Terminus and Inter State Bus Terminus (ISBT) receive buses from nearby cities and towns.
For commuting within the city, there are city buses, auto rickshaws and taxis. If you prefer to travel at your own pace, you can book a cab from the list of top rental car companies in Delhi.